Greenply launches its new product "Green Platinum"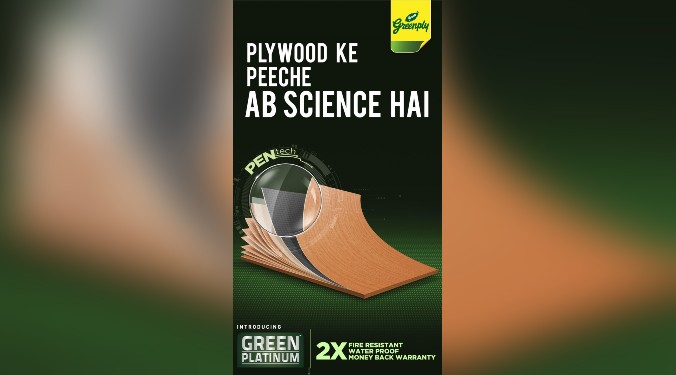 With the accelerated transformation in the interior sector post pandemic, the company introduced its fire-resistant plywood with E-0 compliance "Green Platinum" which is two times as effective in fire-resistant and waterproof properties as compared to other available plywood.
Greenply Industries Limited, one of India's largest interior infrastructure brands with over 30 years of experience in manufacturing a comprehensive range of plywood, block boards, decorative veneers, flush doors, and other allied products, today announced the launch of its new product "Green Platinum". The exquisite product portfolio will fall under Greenply's E-0 range of products.
Greenply Industries Limited has been at the forefront of driving innovation across its products and processes keeping the consumer health, safety, and well-being in mind. The product comes with PEN Tech technology which adds a protective mesh between the layers as well as on the surface of plywood, rendering it two times more fire resistant. The technology helps the product to function as a barrier to restrict the rapid spread of fire and helps to emit less smoke. Green Platinum is also enriched with an un-extended BWP resin rendering it two times as boiling waterproof as compared to regular fire-resistant plywood.
Remarking on the launch of the new collection range, Mr. Sanidhya Mittal, Joint Managing Director & CEO, Greenply Industries Ltd said "With innovation and technology at our core, we strive to create products that are made to fit the evolving needs of consumers. Through our extensive research on consumer behaviours, we found that there was a need for a product which combines fire resistant, waterproof and emission proof features, thus we came up with the product Green Platinum with an added feature of money back warranty.
The E-0 innovation has reached over 1 million households, however, Greenply continues to build on the awareness amongst end consumers through relevant and multiple touchpoints. Green Platinum Plywood combines the strength and health safety and is also certified by California Air Resource Board (CARB) for conforming to E-0 grade formaldehyde emission and also comes with an anti-bacterial and anti-viral coating to ensure the health and safety of every home. The product comes with 30 years warranty with 2x money back warranty. Greenply has also taken a leadership position in communicating the need to choose the right building material for health safe interiors through their E-0 innovation.
For more info visit: https://www.greenply.com/
32