Guardian® SunGuard® Solar Plus: Glass with many pluses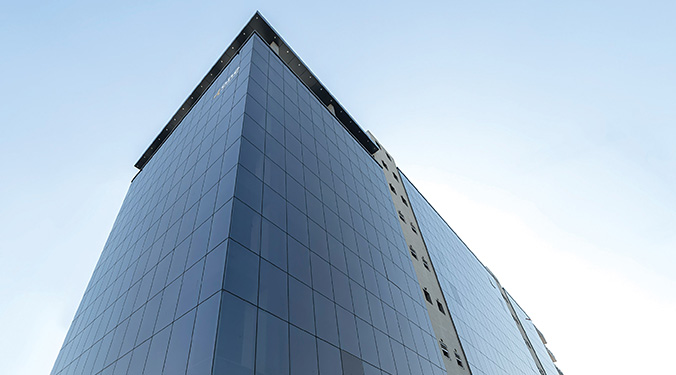 Gujarat Guardian Limited, a leader in the glass solutions industry under its flagship brand Guardian SunGuard, recently unveiled new additions to its Solar Plus glass series. This innovative, high-performing monolithic glass solution offers enhanced solar control and low-emissivity properties.
Guardian SunGuard Solar Plus represents a significant leap forward in solar control and energy efficiency. One standout feature of the Solar Plus glass series is its ability to balance visible light transmission, solar heat gain control, and low-emissivity properties within a single glass configuration. This ensures that the interiors of buildings are well-illuminated with optimal natural light, creating a comfortable and inviting environment while simultaneously reducing heat loads and the need for excessive air conditioning. By striking this delicate equilibrium, the glass significantly improves the energy efficiency of buildings, reducing reliance on artificial lighting and cooling systems and helping meet India's green building requirements. The complete range of Solar Plus glass series is accredited with GRIHA and Green Pro certifications.
The full range of Guardian SunGuard Solar Plus glass offers a high colour rendering index achieved by coating on a clear substrate. The light passing through the glass is natural and presents objects in a close-to-natural setting. Similarly, when occupants look through the glass from the inside, the view of the outside world is clear and natural, unlike tinted substrates that can make the view appear gloomy. The internal reflection of the Solar Plus glass series is lower than that of clear float glass, enabling better visual connectivity with the outside world around the clock.
In addition to its performance advantages, Guardian SunGuard Solar Plus excels in delivering architectural elegance. The glass comes in various options, allowing builders, architects, designers, and consultants to choose various colours and performance levels that suit their project requirements. Whether it's a commercial building, a residential complex, or an institutional structure, the Solar Plus glass seamlessly integrates into the overall design while enhancing the visual appeal of the building.
Furthermore, Guardian SunGuard Solar Plus is built with durability in mind. It offers functional advantages, allowing it to be used as a monolithic glass or as part of a double-glazed unit. It can be bent, ceramic fritted, or laminated, making it an ideal choice for new constructions and retrofitting projects. It provides a reliable and long-lasting solution for years to come.
Gujarat Guardian Ltd. is committed to efficiently using natural resources while prioritising the safety, health, and well-being of its employees, customers, the environment, and society. As a manufacturing leader in high-performance, energy-efficient glass products for commercial, residential, interior, transportation, and speciality applications, Gujarat Guardian Limited creates products that improve people's lives. 
for more info visit : https://www.gujaratguardianglass.com/in/en/
25