Here is India's largest independent ready- mix concrete company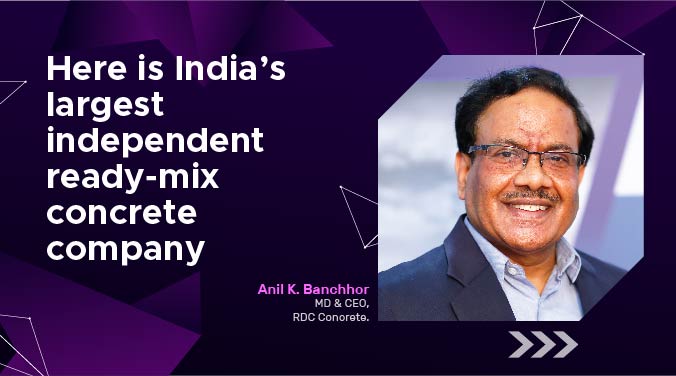 Anil K. Banchhor, MD & CEO of RDC Concrete, talks about the importance of sustainability in the construction industry.
What are the market preferences for concrete RMC in India today?
The Indian construction and infrastructure segment prefers high-quality ready-mix concrete (RMC) products and solutions. Also, it should be highly consistent, timely, and meet the project specifications. Other factors influencing market preferences include cost-effectiveness, sustainability, and safety standards. Customers increasingly demand innovative and customised concrete solutions, such as self-compacting concrete, high-performance concrete, and fibre-reinforced concrete. These preferences reflect the need for a cost-effective and efficient construction process and a focus on delivering projects that meet quality and sustainability standards.
 How are you committed to sustainability in construction?
As India's largest independent ready-mix concrete company, we understand the importance of sustainability in the construction industry and take it very seriously. We meet sustainability requirements at project sites in several ways:
Energy Efficiency: We use energy-efficient equipment and procedures to decrease energy usage and lower greenhouse gas emissions. Our energy consumption is regularly monitored and enhanced, resulting in the industry's lowest energy cost per cubic meter.

Waste Management: We have implemented a thorough waste management plan to reduce waste production and properly dispose of any waste generated. Our water usage is among the lowest in the industry.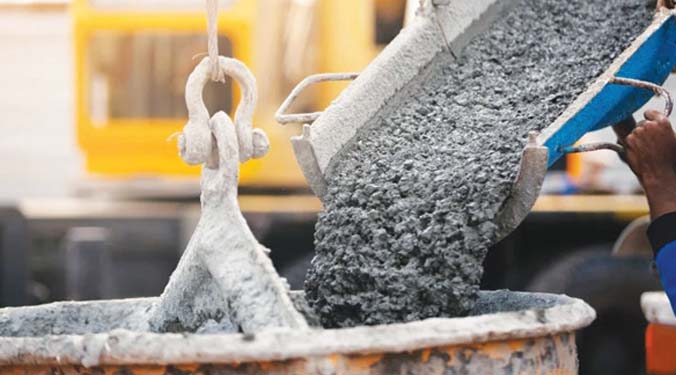 Recycling and Reusing: We make every effort to recycle and reuse materials wherever possible to reduce the environmental impact.

Use of Recycled Aggregates: We use recycled aggregates in our concrete mixes to reduce the use of virgin materials and conserve natural resources.

Water Conservation: We adopt water-saving measures and use water-efficient technologies to conserve water resources.

Sustainable Procurement: We source materials from suppliers who share our commitment to sustainability and environmentally responsible practices.

Employee Training: We train our employees on sustainable practices and encourage them to adopt eco-friendly behaviours.
 We collaborate closely with architects and other construction experts to effectively address any challenges and ensure successful project outcomes. However, only architects can address design challenges.
  In terms of current market dynamics, what will be the new normal for using RMC in the coming years?
Due to its lower environmental impact, there will be a shift towards ready-mix concrete (RMC) instead of traditional site-mixed concrete. The RMC market in India will be driven by demand for sustainable construction practices, technological advancements, increased infrastructure development, an emphasis on quality and performance, customised solutions, cost-effectiveness, and adherence to safety standards. These dynamics will lead to a more sustainable, efficient, and customer-oriented future for the RMC industry.
for more info visit : https://www.rdcconcrete.com/
106