High-performance doors redefine work-from-home productivity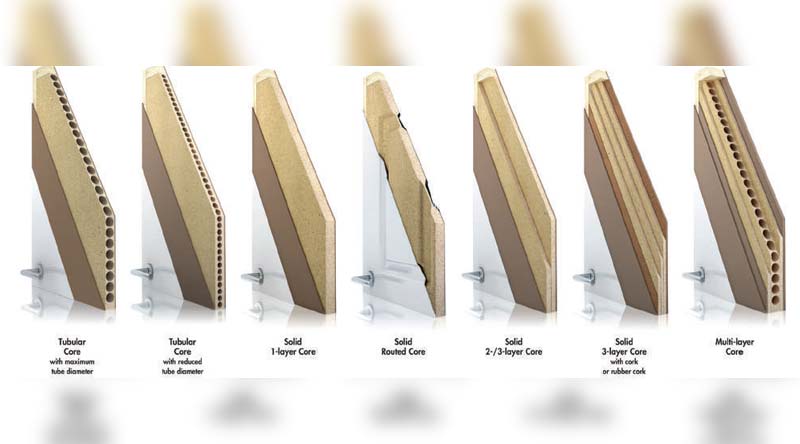 Experience the sound of silence with doors that deliver unmatched performance and redefine your everyday living.

The past two years have transformed the way we work, turning our homes into our primary office spaces. While this shift has been essential for safety, it has also brought to light a pressing issue: the performance of our doors. Most of us have experienced the challenges of working from home, with frequent distractions affecting our concentration and efficiency. Whether it's the incessant background noise of TV sets, music systems, pressure cookers, mixers, blenders, or the cheerful chaos of children playing at home, these distractions seep into our work and are often heard during important video conferences, even when we try to close the door to keep them at bay.
Traditional doors, designed with the sole purpose of closing an opening in a wall, often fall short in terms of reducing sound transmission. These performance deficiencies in doors have become so common that we've started accepting them as a natural part of our lives, similar to how we've come to terms with potholes on Indian roads.
Modern Doors are expected to offer below mentioned performance as a Basic requirement:
Guaranteed Impact Resistance of 20 kgs/cm2
Low Burning Rate for Non-FRD of min. 20 minutes
Thickness Precision of +/-0.1 mm of the Infill offer Doors with Perfect Surface
No Bending or Warping
Climatic Stability
Acoustic Performance from 27 dB and above
Screw Holding of min. 50 kgs per fully threaded screw
Environment Friendly
Low Formaldehyde Emission
Ideal Weight Doors
For fire doors, the requirements are even more stringent. They should offer dual performance capabilities by providing a minimum acoustic rating of 34 dB along with a 60-minute fire rating for residential or apartment entrance/main doors.
Sauerland Spanplatte, the world's largest door component supplier from Germany is exporting to over 90 countries, The door infill product is loved by all including the Indian door market who can offer globally appreciated, performance-driven door solutions. Using cutting-edge SauerlandTechnology, Daily 100,000 doors are produced all over the world daily showcasing global acceptance of the products as well.
Sauerland Spanplatte has recognised the changing needs of Indian customers and launched the "Work From Home Doors" concept, offering acoustic ratings ranging from 27 dB up to an impressive 47 dB. These doors aim to provide the much-needed privacy of both sight and sound, enhancing the true privacy function of a door.

Suggested Acoustic and Fire Rating for Residential & Office Doors:
| | | |
| --- | --- | --- |
| LOCATION | ACOUSTIC RATING (ISO 140-3) | FIRE RATING(IS 3614 or BS 476 Part 22) |
| MAIN DOORS | 34 dB | 60 minutes |
| BEDROOM DOORS | 27 dB to 38 dB | 30 minutes |
| TOILET DOORS | 22 dB to 26 dB | N.A. |
| CONFERENCE ROOM DOORS | 34-39 dB | 20 minutes |
| MANAGEMENT CABIN DOORS | 34 dB-36 dB | 30 minutes |
| BANQUET HALLS | 42 dB | 30 minutes |
To Know more on High Performance Doors, visit: https://sleekboards.com/
please contact Sleek Boards Marketing Services LLP- sleekboards@gmail.com
Call/WhatsApp on +91 7447446760
11