Indian Architecture offers much to learn and explore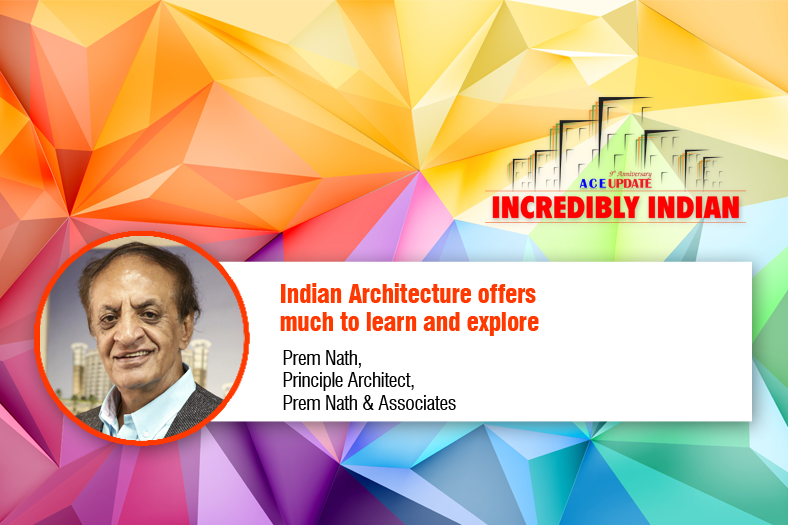 The "VidhanSoudha" at Bengaluru and the "The OberoiUdaivilas" at Udaipur reflect the grandeur and functionality of traditional Indian architecture.
Considering India in itself has a vast syntax of architecture and design, what in your opinion is the right definition for Indian Architecture and Design?
The history of Indian architecture is vast – It leads back to the Indus Valley timeline and beyond. Even today, people are in awe of Indian palaces and forts, which were designed ages ago in the absence of modern technology. Indian temples too is an exposition of the diverse architectural syntax. It varies a state and to quite an extent is defined bythe religious belief which existed. Indian Architecture cannot be defined in a few words and offers much to learn and explore, in its own scientific, geographic and mathematical ways.
As we get globalised day by day, are we in the midst of an identity crisis in the architecture and design sense?
While the world is getting smaller, day by day, and a lot of design trends, materials, methods, etc. are being influenced and introduced by the global market – one is sure to get a bit diverted and divulged from the basics; there was a time in India when all the structures aspired to be 'modern' looking and adopted all western designs, to the extent of going a bit overboard. Then came the time the western countries started becoming conscious about sustainability, giving birth to the trend of going green. Thus one may say there has been a bit of identity crisis in the overall real estate industry, however there have been many architectural practices, including ours, which have remained unfazed by such waves of trends and have always followed the simple and basic principles of planning – and what better than to follow Indian principals of planning which have always been ahead of time and sustainable.
When it comes to traditional Indian architecture, which project in your opinion is a landmark project?
A lot many projects in India do justice to 'traditional indian architecture', however to my best knowledge and personal liking are the "VidhanSoudha" at Bengaluru and the "The OberoiUdaivilas" at Udaipur. Both these structures not only serve the purpose for which they are built, but also portray the best of traditional architecture in its interiors and exteriors.
When it comes to contemporary architecture, which project in your opinion reflects the inherent 'Indianness' in the present timeline?
The word contemporary itself has many meaning, one being 'modern', other being 'current', 'fashionable' and so on – so if we go by what is being built today and has been built in recent times, I feel the 'Lotus Temple' at Delhi is one such development which is modern in construction and yet espouses the Indianness in the contemporary times.
How much say will technology have in the future of architecture?
Over the past decade the infusion of technology in our life has been predominant. It has influenced and become a part of one's everyday requirements and habits. Today it is imperative that one uses technology at every stage of the development of any project. Technology is used to develop the design – though the design is conceived in one's mind, but technology enables us to present our ideas with apt clarity, technology helps us to develop drawings, details and simulations.
Technology is used for construction – thanks to the technological advancements in the construction industry and machineries, not only are the structures built much safer and faster but are also built very safely and economically.
Technology within the project – each building, be it a residential or a commercial or a hotel or a hospital, etc. all of them have the technology inculcated within them – be it the CCTV Systems, IBMS Systems, IPTV or IP Phones, wi-fi, lux intensity meters and many more – today these systems are being incorporated as part of the project and their advantages too are much appreciated; Technological advancements is an ongoing process always and its evolution will not stop. And I believe that a precise balance of the basic principles of architecture with these modern techniques will lead to the genesis of a development which is not just modern but also timeless.
Prem Nath, Principle Architect, Prem Nath & Associates
11