ITPO & EIG mark a successful Day One of the 29th Convergence India & 7th Smart Cities India 2022 Expo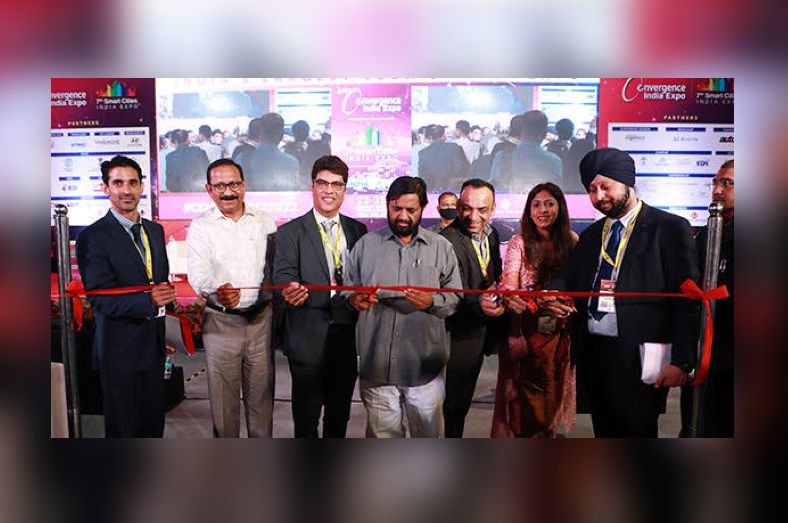 The first day of India's largest tech and infrastructure exhibition ended with a virtual address by Shri Nitin Gadkari, Hon'ble Union Minister for Road Transport and Highways, Government of India. The 29th Convergence India and the 7th Smart Cities India 2022 Expo were inaugurated today at Pragati Maidan in New Delhi by the India Trade Promotion Organisation (ITPO) and Exhibitions India Group. The three-day expo will feature over 800 brands and over 100 start-ups, as well as involvement from various government ministries, public sector initiatives, and smart cities. The event was planned with the COVID-19 procedure in mind, assuring a safe and seamless experience.
The inaugural session set the tone for an eventful day, with speeches from Shri Kaushal Kishore, Hon'ble Minister of State, Ministry of Housing & Urban Affairs, Government of India; Shri Vibhu Nayar, IAS – Executive Director ITPO; Mr. Sandeep Narula, Chairman, Electronics & Computers Software Export Promotion Council (ESC) India; Mr. Gurmeet Singh, Executive Director, ESC India; and Ms. Chandrika Behl, Managing Director, Exhibitions India Group; and Dhruv Behl, Director – Exhibitions India Group.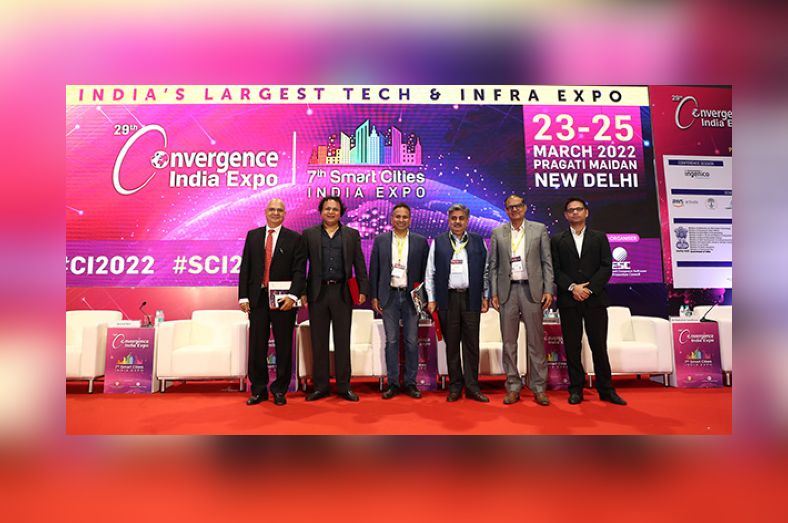 The first day of the conference was jam-packed with 12 high-powered conference sessions including over 30 thought leaders. Day 1 of the expo included a series of keynote talks and panel discussions with noteworthy dignitaries from many sectors, in addition to showcasing a multitude of technology-redefining firms under one cover. The discussions included relevant themes such as 5G readiness versus reality in India, the boom of the OTT business in the economy and its impact on growth, the future of Indian cities, and accelerating the modal transition to public and shared transportation systems.
The meeting was addressed by Shri Nitin Gadkari, Hon'ble Union Minister for Road Transport and Highways, Government of India. "I am quite pleased with the Smart Cities India and Convergence India 2022 expo and convention." It will make a significant contribution to our vision for the creation of a new India. I appreciate the expo's vision for Smart Cities in India, especially the fact that we are aiming to bring India up to international standards. I appreciate the industry's and the expo's roles, and I express my best wishes to everyone."
In the context of the #SCI2022, Kaushal Kishore, Hon'ble Minister of State, Ministry of Housing and Urban Affairs, Government of India, said at the launch, "A fragmented approach to constructing smart cities is not a visible approach; we must aspire to make entire cities smart." The goal of Smart Cities includes not only the creation of infrastructure, but also the idea of making each individual self-sufficient. Smart City does not just refer to infrastructure, electricity, and housing; it also refers to increasing family income levels. We're pleased to have an event like this that provides a forum for such discussions."
Exhibitions India Group's Managing Director, Chandrika Behl, stated "We're back with a physical event after a little sabbatical, and we're excited to welcome industry luminaries to the expo. The biennial Convergence India and Smart Cities India Expo have offered an ideal platform for brands to present their work and network in the fields of technology, innovation, and everything smart and sustainable. We are grateful for the opportunity to be back on the ground and establish an ecosystem of opportunities."
Day two features an equally powerful and exciting lineup of thought leaders and knowledge sessions as part of the Digital Transformation Conclave, City Leaders Conclave, Future of Startups in India, and sessions looking at development through a gender lens with discussions on Women in Tech and Women in Business.
7