Mod Scaff – Scaffolding & Formwork Systems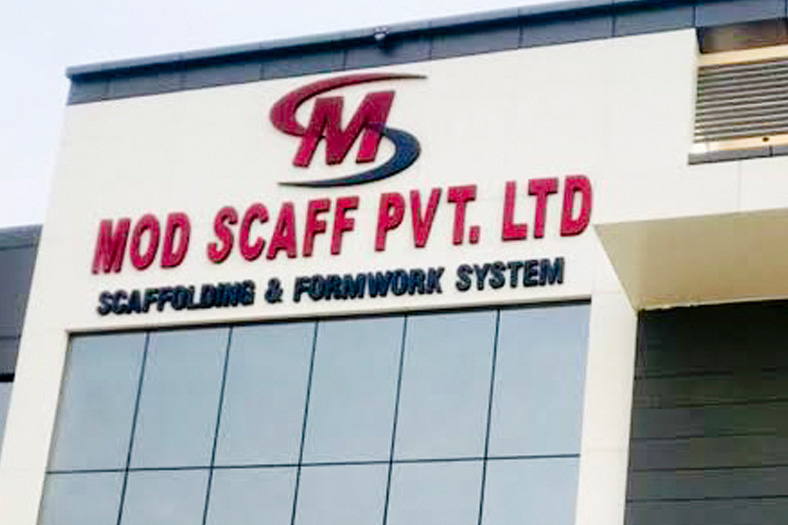 Mod Scaff Pvt Ltd is one of the leading formworks and scaffolding system manufacturer in India and it was founded by Manoj Sachdeva in 2000. Mod Scaff has been serving the construction industry since last 20 years and it is operating from Delhi/NCR. The company serves clients pan India in building and Infrastructure industry. Mod Scaff manufactures metal formwork and has been instrumental in shaping modern India's infrastructure and realty projects by providing quality formwork and scaffolding solutions. The company consistently strives to offer its clientele with reliable and exceptional customer service. Mod Scaff's core values have ensured that the client receives timely support, within the defined budget without compromising on the quality. This has allowed the company to garner immense credibility grow exponentially.
The company has an extensive and impressive portfolio of completed projects. Mod Scaff today works alongside some of the industry's biggest contractors. Regular company appraisals are carried out to ensure the service being offered is always first class and unrivalled.
In conformity with national safety standards and regulations, Mod Scaff offers suitable solution for any kind of construction project with its design team striving to provide best economical formwork, staging and access solutions to its customers for their varied construction projects – dam, bridge, metro rail, industrial building, high-rise building etc. Keeping in pace with the ever evolving and growing needs of the construction industry, the company has created infrastructure for manufacturing, spread across two modern plants located at IMT Faridabad and Palwal. The plants are equipped with latest machinery backed by experienced and qualified engineers, technicians and skilled labours, who are committed to fulfil the requirements of the customers.
For more information, visit:
www.modscaff.com
13