Next-gen window roller shutter systems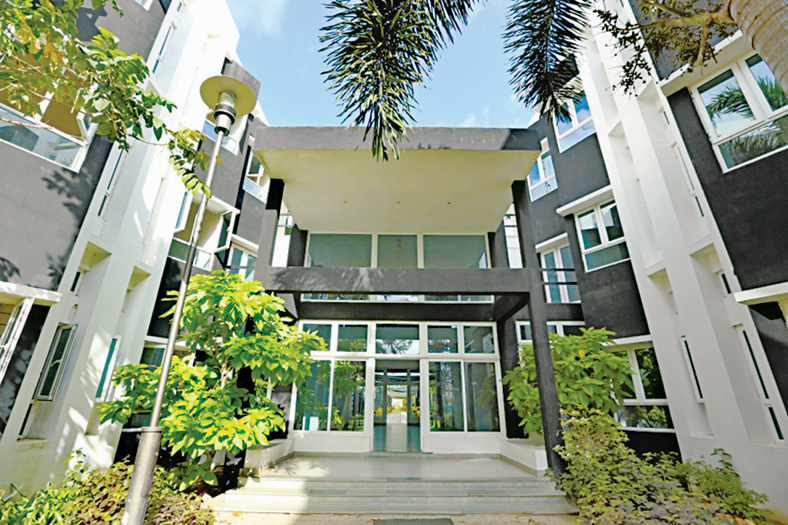 Windows are great for views, but sometimes you want to close them completely. Lingel Windows and Doors Technologies Private Limited brings innovative window roller shutter that provide a layer of protection, reducing the risk of broken glass and reducing vulnerability of your home to break-in. It also provides a layer of insulation from heat, cold, noise, glare and also make sure you have complete privacy whenever you want it.
Mario Schmidt, Managing Director Lingel Windows and Doors Technologies Private Limited says, "The windows roller shutter can be installed on top or on front of the window and can be customised according to customer's needs. It can be also delivered with integrated mosquito mesh as well. The operation comes with two modes i.e. manual and automated. The smart roller shutter can be controlled from smartphone adding to ease of operation."
The window roller shutter systems provide natural sun shading to avoid the heating of the house. It also provides complete privacy during the day and night. One can avoid additional expense of buying those large heavy curtains, he adds.
It further gives good security to the windows as the roller is tough to destroy which will create noise and also consume time in destroying. Further, it is provides an additional noise reduction and protection against rain, water and storm. It also provides noise reduction and gives one a serene and peaceful environment at home.
The roller offers value for money and installing one will save lots of unnecessary investment in window treatment or security systems. It also requires minimal maintenance. It allows air flow thus helping to keep the room cool or warm as required. The shutters are sleek which gives a neat visual appearance from the outside as well as inside, Schmidt further adds.
For more information, visit www.lingelwindows.com
13