PSP Dynamic sets new industry standards for green construction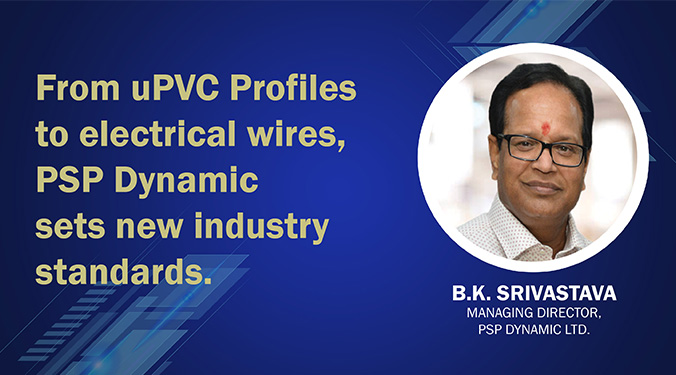 From uPVC Profiles to electrical wires, PSP Dynamic sets new industry standards.
As the Managing Director of PSP Dynamic Pvt. Ltd., I strongly believe in the power of teamwork. My constant endeavour is to motivate and fully engage our team in providing exceptional business and customer service. Our manufacturing plant, centrally located in Alwar city, Rajasthan, with its head office in Noida (Delhi-NCR) and warehouses in prominent cities across India and Nepal, is always responsive to market needs and committed to solving our customers' problems. The brand "PSP" addresses issues related to uPVC Profiles, uPVC Doors & Windows, Aluminium Doors & Windows, and Wire & Cable.
In the early years of the 21st century, when pollution levels rose, and natural resources were being excessively exploited, the construction industry faced significant challenges. In response, I decided to protect our environment and established a state-of-the-art manufacturing unit with advanced technology for producing uPVC Profiles. Our vision was to create an eco-friendly and cost-effective product, serving as a viable alternative to wood, which was becoming scarce and expensive. Recognizing the increasing demand for high-quality uPVC windows in the construction sector, we set up an in-house fabrication plant equipped with the latest technology to meet the industry's requirements.
PSP has proudly served numerous prestigious projects across India, collaborating with esteemed government institutions such as NBCC, CPWD, UPRNNL, MES, Bihar Medical Infra, as well as renowned private builders including Gulshan, RPS, Gaur, Sikka, Raheja, ATS, Mahagun, and many more. Our commitment to excellence has made us a trusted partner in these ventures.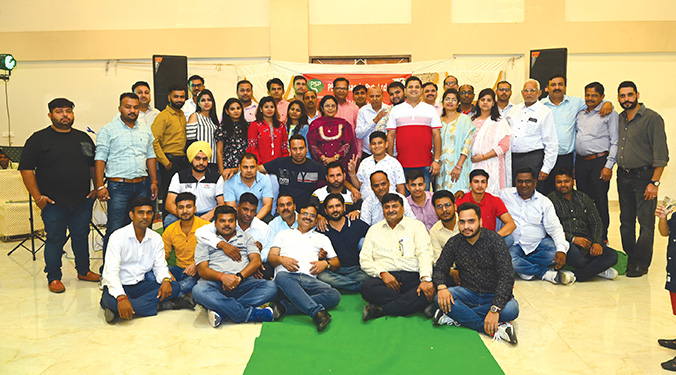 In 2019, in response to market demands, we expanded our offerings to include Aluminium Doors and Windows supply and installation. Our wide range of durable and long-lasting Aluminium windows has garnered recognition for their quality and value.
Our growth journey reached new heights in 2020 when we ventured into Electrical Wires and Cables manufacturing. As a leading manufacturer in India, we take pride in producing eco-friendly Green Wire, which outshines other prominent brands. PSP is now a prominent manufacturer of uPVC Profiles, uPVC Doors & Windows, Aluminium Doors & Windows, and a wide range of Electrical Wires & Cables.
At PSP, our approach remains market-oriented and customer-centric, keeping us ahead of the competition. Recognized for our innovative solutions incorporating the latest technologies and instruments, we consistently deliver reliability and quality to our clients. PSP has become a hub for talented individuals from across the region, eager to join one of India's most promising companies in the uPVC, Aluminium, and Wire & Cable sectors, with 35+ years of top-level management experience in big Indian and multinational companies, our Managing Director, B.K. Srivastava envisions and fosters sustainable relationships with our clients. Our core values and visionary mindset propel us to set new benchmarks and elevate industry standards to a premium level.
The mission and vision of PSP are ingrained in every team member. With "Quality Speaks" as our motto, we strive to become the leading company in India with our range of high-quality products in the coming years. Let us unite to protect the environment and improve the world.
for more info visit : https://pspdynamic.com/new/
24