Putzmeister introducing BSA 1407 D Classic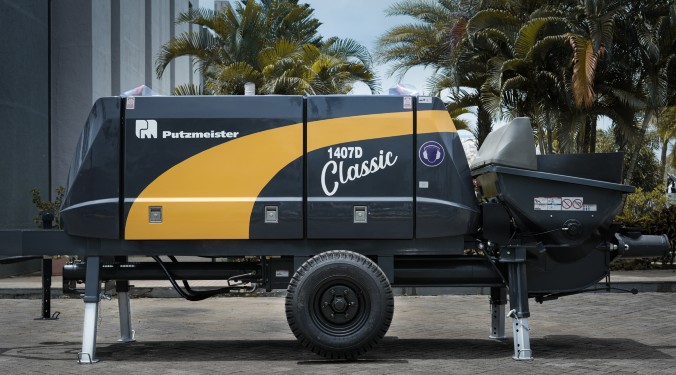 Putzmeister is proud to announce the launch of its latest product, the BSA 1407 D Classic Stationary Concrete Pump. Engineered to perfection, this concrete pump is set to deliver value with its simple high-performance pumping.
High Performance Pumping
Designed to handle difficult and abrasive concrete with the S-Valve technology, this machine is ideal choice for high-rise construction and long-distance pumping. Equipped with hydraulic controls, it delivers high-performance pumping with unmatched ease.
Simple Operations
One of the standout features of the BSA 1407 D Classic is it's easy to master hydraulic controls. Thanks to its simple design, operators will find it easy to operate the machine. The variable output control further makes it convenient to adjust output according to the project's needs.
Easy Maintenance
At Putzmeister, we understand the value of keeping your operations running smoothly. That's why the BSA 1407 D Classic has been engineered with easy maintenance in mind. Convenient access to machine parts with fewer, easy to replace components, makes servicing quick and efficient.
Lifelong Savings
Investing in the BSA 1407 D Classic is a commitment to lifelong savings. Its long wear life of parts and long service intervals ensures cost-effectiveness and delivers savings.
Long Machine Life
This machine is designed to withstand long periods of intensive use. The robust build of the machine ensures long machine life and highest in class resale value.
For more info visit : https://www.putzmeister.com/web/india
58