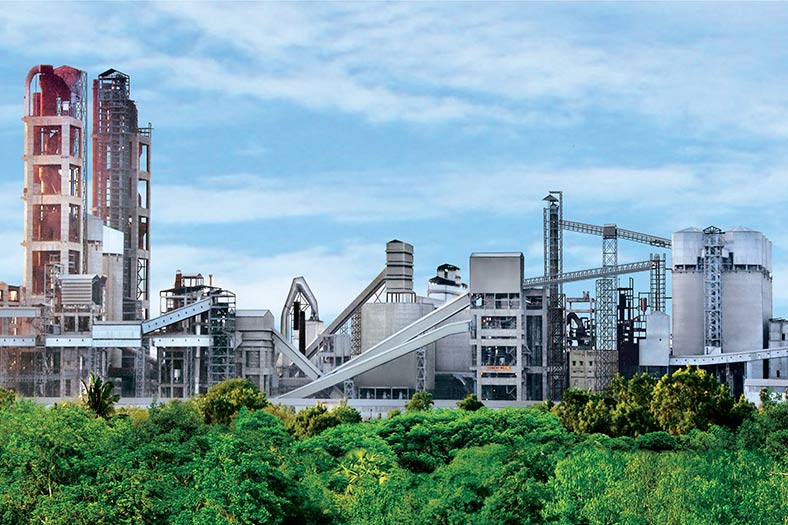 To prevent the spread of the second wave of Covid-19, the Ramco Cements has taken numerous measures for their Alathiyur and Ariyalur plants. These measures have come into effect from April 12, 2021.
Alathiyur plant
For any medical issues/emergency, the employees are advised to meet the OHC (Occupational Health Centre) team/doctor. All employees and their family members, school teachers, Thermax employees and other contract employees who are above 45 years and staying in the colony are advised to take the vaccination compulsorily and those who are coming from other states compulsorily need to take the Covid-19 test in coordination with the OHC team or as per the advice of the doctor. If the employee/family members attend public gatherings like marriage, other functions and death rituals, they will be quarantined for three days and if they attend death rituals in addition to quarantine, they have to go for a corona swab test.
The employees need to be quarantined for three days whenever the guests of employees visit from outside and they need to enter in the E-pass system from 12th April 2021 for going out of the colony. The employees are advised to return to the colony on or before 9 pm when they go out for any emergency work. Company bus is operated once a day between 7 am and 8.30 pm to and fro nearest railway station/bus stand. If the employee/family members leave the colony for more than three days, then he/ they will be quarantined for three days on his/their return and it will be on their account. Public gatherings in the central park/children park, cricket ground and front of the stores are strictly prohibited for one month 12th April 2021 onwards.
Ariyalur plant
Covid committees for factory management, lorry yard and labour shed, township, township essential supply, quarantine and emergency management and Apex management committees have been reinstated to take care and ensure adherence of guidelines for all the stakeholders at Ariyalur. Hand wash facilities at entry gates, both plant and township, have been increased. Apart from hand wash arrangements, the body temperature of all the employees, contract workmen, visitors and anyone entering the premises is continuously monitored.
Wearing masks inside the plant premises and colony is mandatory. Face masks are kept at the gate for stakeholders who do not have one. Services engineers and suppliers are permitted to the plant only after due verification of their Covid-19 status. General visitors and the public are allowed in the factory premises with restrictions. Disinfection at the work spots has been re-initiated at regular intervals.
External stakeholders like truck drivers, contract workmen and others are being consistently educated about the second wave of Covid-19, guidelines such as social distancing, using hand wash and disinfection of trucks every time they bring trucks inside the plant are being issued. Employees and dependents are advised not to go out of the premises unnecessarily other than for emergencies. In case of any occasion like marriage or funeral, they need to obtain prior approval from management and on their return they are monitored by the occupational health team, likewise isolation blocks have been created for isolating the Covid-19 affected employees and their family members inside the colony if required.
Required essentials are promptly being provided to them during the isolation period. Meetings are conducted only on a requirement basis with social distancing with a condition that everybody should wear a facemask. Face detection non-contact attendance systems with staggered timing for in/out punch to avoid crowding are being followed strictly. Anyone having any symptom has to inform the HR department and in turn, they will refer to the OHS for further necessary remedial measures. Self-declaration forms have been re-circulated to the employees in case they are Covid affected.
Employees are also instructed not to bring their relatives from outside and those who are above 45 years of age are advised to take Covid 19 vaccination. Their dependents are also encouraged to take the shot. Occupational Health Centre with the coordination of the health department is regularly organizing vaccination camp in the township itself. School, ITI and contract workmen have also been instructed to go for vaccination at the earliest.
For more information, visit:
www.ramcocements.in
41