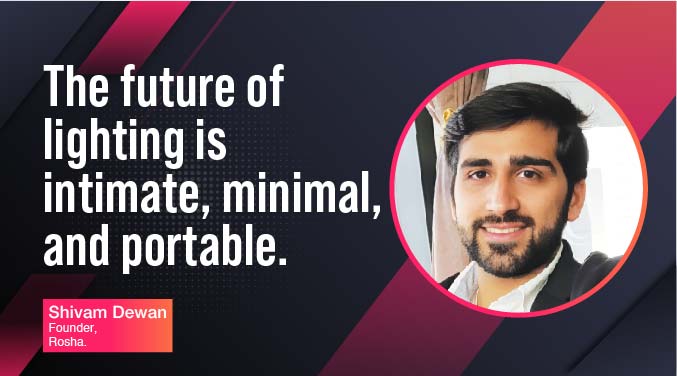 Shivam Dewan, Founder of Rosha, talks about important aspects of lighting in interior spaces.
Interior design heavily relies on lighting as it can instantly transform a space's appearance. Good lighting can turn a room into a stylish, magazine-worthy area. That's why lighting is considered a worthwhile investment for home décor enthusiasts. Table lamps are an excellent addition to interior design, enhancing specific areas and creating a calm and cosy atmosphere. They add warmth to the space, making it an ideal relaxing place.
Lighting is critical when designing a space, as it can either uplift or dampen it. The bulky lights of the past are being replaced by modern, sleek lights that blend well with various areas of the house. In the future, lighting will become more intimate, minimal, and portable. Cordless lamps are becoming increasingly popular and will be one of the biggest lighting trends in 2023. They take up less space, come in various textures, colours, and shapes, and are portable.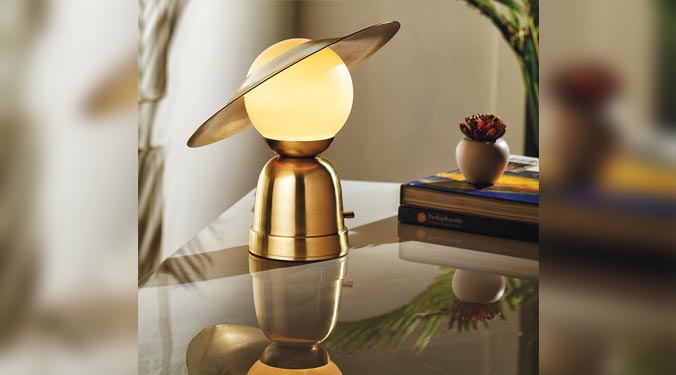 At Rosha, we have an exquisite range of cordless lamps that offer more than traditional wall or floor lamps. Our lamps are portable and cordless, making them convenient. We optimise costs while offering the best quality materials and blending them into contemporary and modern styles while keeping them affordable.
Table lamps can be a focal point in space, emphasising specific features in interior design. Every table needs a lamp, so we design effortless and cordless lamps for those seeking unique and timeless designs. Smart and intelligent lights are in demand, with minimal and sleek designs preferred over heavy bedside lamps. Our cordless lamps are perfect for indoor or outdoor spaces, allowing you to change the ambience without overpowering it. With built-in dimmers, you can adjust the brightness according to your mood.
For more info visit : https://roshaindia.com/
80