Smart CE for Smart Cities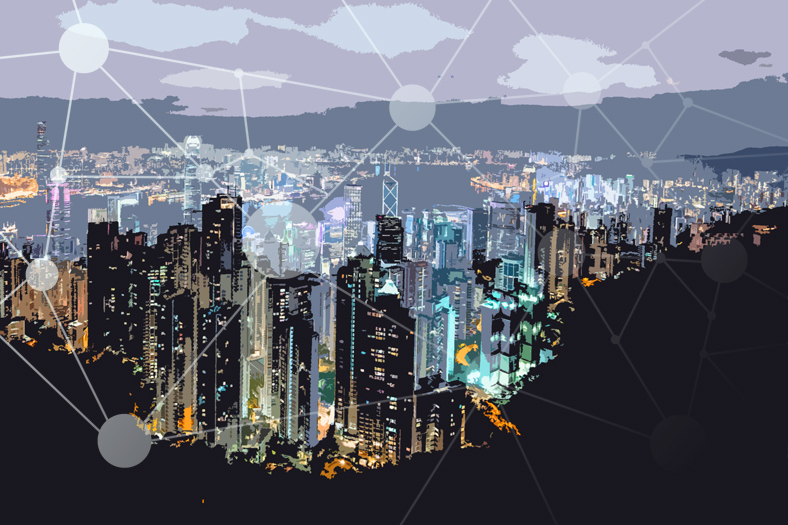 With the Indian government earmarking Rs 50,000 crore to develop 100 smart cities across the country, announcement of 'Housing for all' scheme and considerable increase in the infrastructure investments to build more roads and national highways, etc., the demand for construction equipment is set to increase. The overall Indian construction equipment market is expected to grow by a healthy 20-25 per cent over the next few years to reach 3,30,000 from current levels of about 76,000 units. "Smart equipment with advanced telematics solutions like Mahindra Construction Equipment would play a key role in building smart cities," said Manish Arora, Business Head, Construction Equipment, Mahindra and Mahindra Ltd.
Jasmeet Singh, Head – Corporate Communications and External Relations, JCB India Ltd also believes, "As the pace of building infrastructure gains momentum in the country, there is a need for using intelligent and smart construction equipment to complete these large-scale, time bound projects, including smart cities."
Smart construction equipment will play a key role for better road connectivity, smarter buildings, urban planning, waste water management, good working environment and sufficient provisions for utilities. According to V.G. Sakthikumar, Managing Director, Schwing Stetter Sales and Services Pvt Ltd, "To build a smart city, it is important that it is less polluting and addresses the environmental concerns and is sustainable."
Ajay Aneja, National Head of Sales, CASE India observes that a smart city is an agenda of Information and Communication Technologies, to develop sustainable development practices for the growing urbanisation challenges. A big part in this is an intelligent network of connected objects and machines that transmit data using wireless technology.
A few smart solutions for smart cities
Schwing Stetter's smart solutions
Smartec sludge pump: Schwing Stetter is addressing the key focus areas of Government of India in the field of Clean India or Swachh Bharat through this product. Towards those goals, the company has launched Smartec sludge pump, which will be of great help in projects like cleaning of Ganga, metro rail construction, waste water management and smart cities.
Schwing SP 1015 D, SP 1015 HD, SP 1420 D: These concrete pumps come with a rugged RMC chassis, a smaller hydraulic tank of 180-litre which offers low maintenance cost. Optimised hydraulic pump saves fuel consumption. Optimised agitator blade offers lower power consumption.
Schwing SP 4507 concrete pump: A new development for the high-rise segment where the challenges of pumping the mix with stiff consistencies at a faster rate to around 300-metre vertical. The pump develops 203 bar pressure on concrete and delivers an output of 54 cu.m./hr in high pressure configuration.
Foundationless Batching Plants: Customers are looking for newer innovations to help them to cut costs. Schwing Stetter India offers an innovative 30 cu.m Stetter batching plant M30 Z that will save them 15 per cent on the total installation cost in comparison to a typical 30 cu.m batching plant, claims Sakthikumar. The company's new product launch in the batching plant segment is Stetter Batching Plant M3.
Mahindra & Mahindra adds efficiency
Construction equipment manufacturer Mahindra and Mahindra always strives to come with the products which cater to a segment that is not yet addressed and their motor grader RoadMaster G75 is prime example of the same. With the launch of new telematics system, DigiSense by Mahindra Group, M&M's equipment are now loaded with advanced technology to track performance on real-time. The company has also carried out various technological enhancements through improvisations in few key aggregates to enhance fuel efficiency and increase productivity of its machines. "With better technology and design enhancements, our equipment are able to lower lubricant refilling requirement with extended service intervals, thus reducing the overall maintenance cost and improving total cost of ownership," informs Arora.
CASE harnesses power of telematics
Telematics is in huge demand these days. It provides real-time access to machines and results in enhancing the performance and efficiency of the machine. CASE offers smart solutions like Telematics for EX Series Backhoe loader and compaction meter for Soil compactor.
CASE's backhoe loaders have revolutionary EAGLE EYE telematics solution for enhancing the performance and efficiency of the machine. This Asset Monitoring System gives the freedom of machine monitoring and remote diagnostics alerts at the click of a button on a mobile or desktop computer.
CASE's compaction meter brings intelligence
CASE introduced compaction meter where on a screen operator can check amplitude, frequency and ICV (intelligence compaction value) related to density of soil compacted. This ICV value will be different for difference surface. Once desired density is achieved, there will be green signal on screen so that operator can stop compaction and avoid over compaction. Hence there will be saving of fuel, time and can avoid damage of surface.
Hyundai CE revolutionise concrete laying process
Sensing the need for concrete road making, Hyundai Construction Equipment India has introduced R140 W-9S, a 14-tonne class wheeled excavator for concrete road application. The machine is introduced with the concept of 'Think Beyond the backhoe loader'. "The unique benefit of using a wheeled excavator in place of backhoe loader in concrete laying process at PQC stage is its 360-degree reach, higher power and bucket capacity to enhance speed, efficiency and overall cost of concrete laying," informs Sharwan Agnihotri, Head – Marketing & Business Development, Hyundai Construction Equipment India Pvt Ltd.
Hyundai R140 W-9S is a 9 series excavator equipped with enhanced safety features, Hi Mate system for remotely monitoring the performance of machine and unique CAPO system for improving fuel efficiency of the machine. The machine is also equipped with enhanced operator comfort features like fully adjustable premium suspension seat, air-conditioner ducting, hot and cold box, and wider LCD cluster for mode selection and offers low maintenance cost as the schedule maintenance of machine is done at extended operating hours.
JCB's Livelink enhances customer experience
JCB has introduced a new range of innovative machines that has been designed to meet the need for building next-gen infrastructure. JCB India's commitment towards digital innovation is demonstrated through advanced telematics technology – Livelink. Through this state-of-the-art technology, JCB has radically changed and improved the customer experience with its machines. Livelink also provides an opportunity to customers to maximise their returns on investment through better management of their assets.
It collects important information about a machine such as its health, location and numerous other vital data through built-in sensors. This data is then transmitted to a secure server and from there it is sent out to the customer. Overall, according to Jasmeet, "JCB Livelink strives to deliver constructive, real-time information to increase profits and improve productivity of the machines."
JCB 116 Soil Compactor has Compaction Monitoring System (CMS) integrated with Livelink. The CMS ensures uniform compaction by optimising the overall compaction process. Similarly, the Loader Productivity Management System (LPMS) in the JCB455ZX helps in real-time monitoring of individual weight of loaded bucket, total accumulated weight, tare weight, and number of loaded buckets.
JCB also introduced multiple mobile applications which ensure all the relevant information is just a click away for users. Applications such as JCB Livelink, Smart Diagnostic, Parts E-sell and Digital product manuals will re-define how customers interact with manufacturers. They are all aimed at improving the overall customer experience by providing all the important information in real time.
A smart city is an agenda of Information and Communication Technologies, to develop sustainable development practices for the growing urbanisation challenges.
Ajay Aneja, National Head of Sales, CASE India
To build a smart city, it is important that it is less polluting and addresses the environmental concerns and is sustainable.
V.G. Sakthikumar, Managing Director, Schwing Stetter Sales and Services
Smart equipment with advanced telematics solutions like Mahindra Construction Equipment would play a key role in building smart cities.
Manish Arora, Business Head, Construction Equipment, Mahindra and Mahindra
JCB Livelink strives to deliver constructive, real-time information to increase profits and improve productivity of the machines.
Jasmeet Singh, Head – Corp. Comm. and External Relations, JCB India
The unique benefit of using a wheeled excavator in place of backhoe loader in concrete laying process at PQC stage is its 360-degree reach, higher power and bucket capacity to enhance speed, efficiency and overall cost of concrete laying.
Sharwan Agnihotri, Head – Marketing & BD, Hyundai Construction Equipment India
15