State-of-the-Art manufacturing and storage facility for Patanjali built by Everest Industries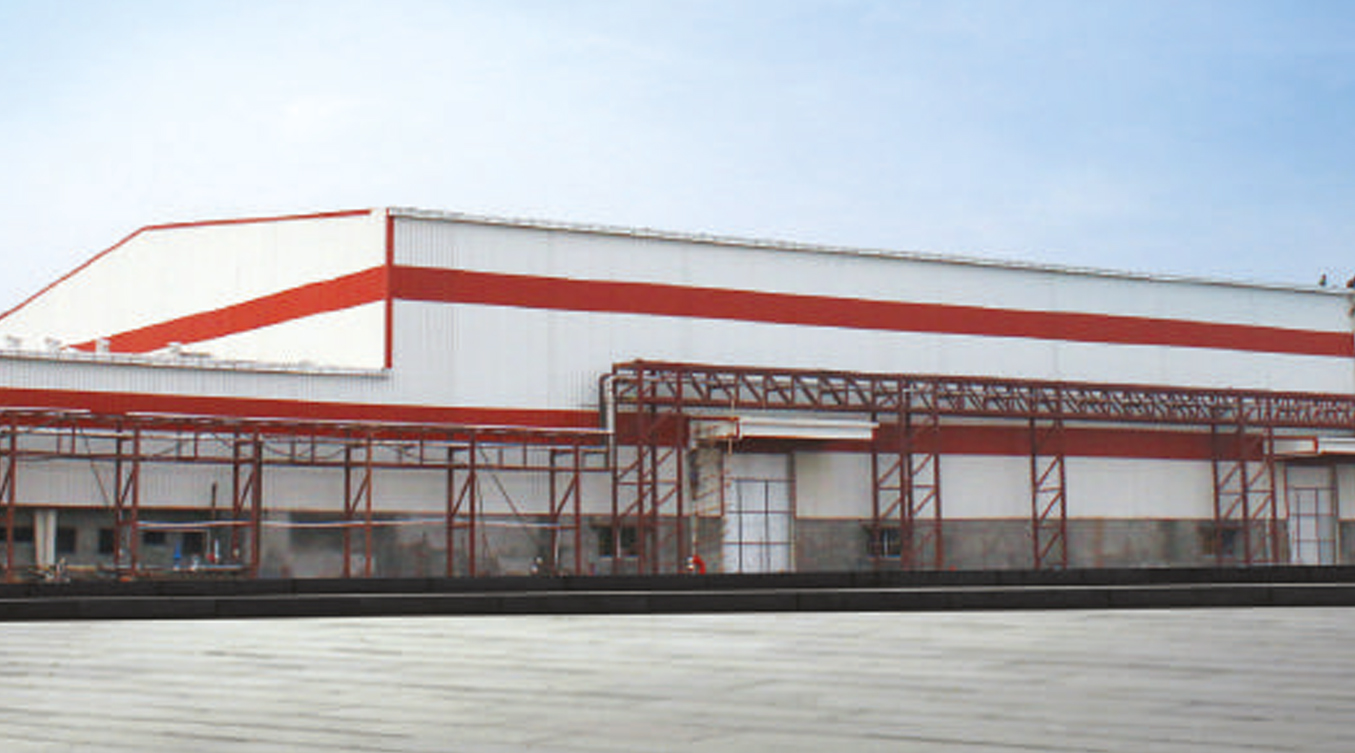 Abstract 
This case study explores the design and features of Patanjali Food Park located in Assam designed by Everest to optimise efficiency and productivity of the facility. The study highlights the importance of a well-designed manufacturing and storage facility in maximising operational effectiveness.
Introduction 
The manufacturing facility played a vital role in the customers expansion plans, and an efficiently designed facility can significantly impact overall operations. Thus, Patanjali associates with Everest in building the state-of-the-art facility for optimum functionality and employee comfort.
Geometry 
The manufacturing and storage facility boasts an area of more than 9,50,000 square feet, strategically planned to streamline operations. The layout focuses on efficient material flow, with clearly defined areas for producing, storing, packing, and shipping the products.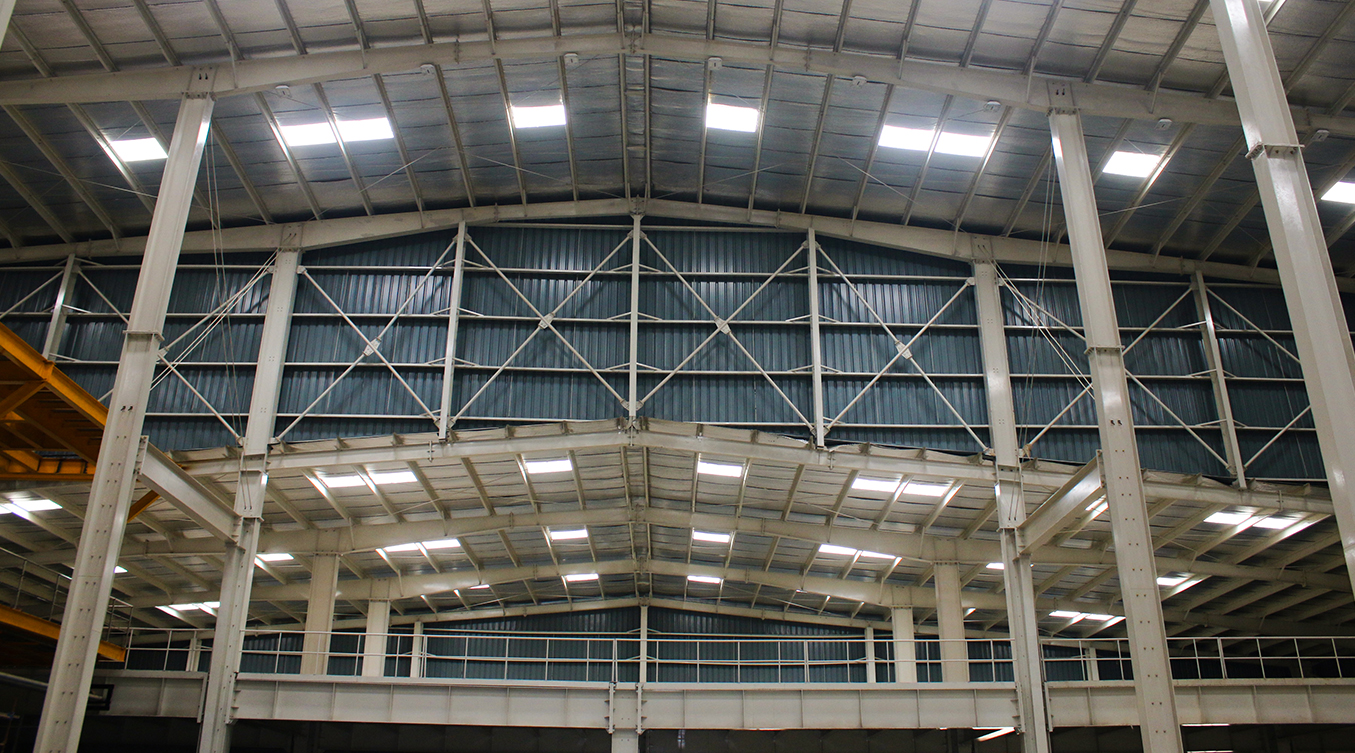 Architectural features 
The facility's architecture combines functionality with aesthetic appeal. The optimal steel design by Everest maximises space utilisation, allowing operational efficiency. The well-insulated roof ensures the energy efficiency of the building.
Maintaining proper ventilation and ambient temperature is crucial for product quality and creating a comfortable work environment. Everest designed advanced ventilation systems comprising turbo vents and roof monitors based on the air changes desired by the customer. This ensures a consistent airflow and eliminates stagnant air pockets. Moreover, carefully selected materials helped maintain optimum temperatures throughout the facility, even during extreme weather conditions.
Harnessing natural light not only reduces energy costs but also enhances the well-being and productivity of the staff. The Food Park capitalises on natural lighting by incorporating large windows, skylights, and translucent roof panels. The design allows ample daylight to penetrate deep into the Building, minimising the need for artificial lighting during daytime operations. Employees benefit from a brighter and more pleasant working environment, leading to improved efficiency.
Challenges
The site was situated in a hilly terrain and remote location, which made the mobilisation of equipment and manpower to the site problematic. Everest's site management team methodically planned the execution of the structure by roping in a skilled workforce who could work in such difficult site conditions.
The facility is in a highly seismic zone (V) with heavy wind speed; hence, the engineering and design teams took extra precaution to see that the building is strong and economically designed.
It was also imperative to assess rainfall intensity to design gutters and downspouts to prevent downpours from the roof. All trims and flashing were double-checked to prevent water leakage.
Conclusion 
The Modern Food Park of Patanjali serves as a prime example of a well-designed manufacturing and storage facility that optimises operational efficiency, employee comfort, and environmental sustainability.
For more info visit : https://www.everestind.com/
38