The Ujjain Smart City Project: Conservation project blends tradition, art, and sustainability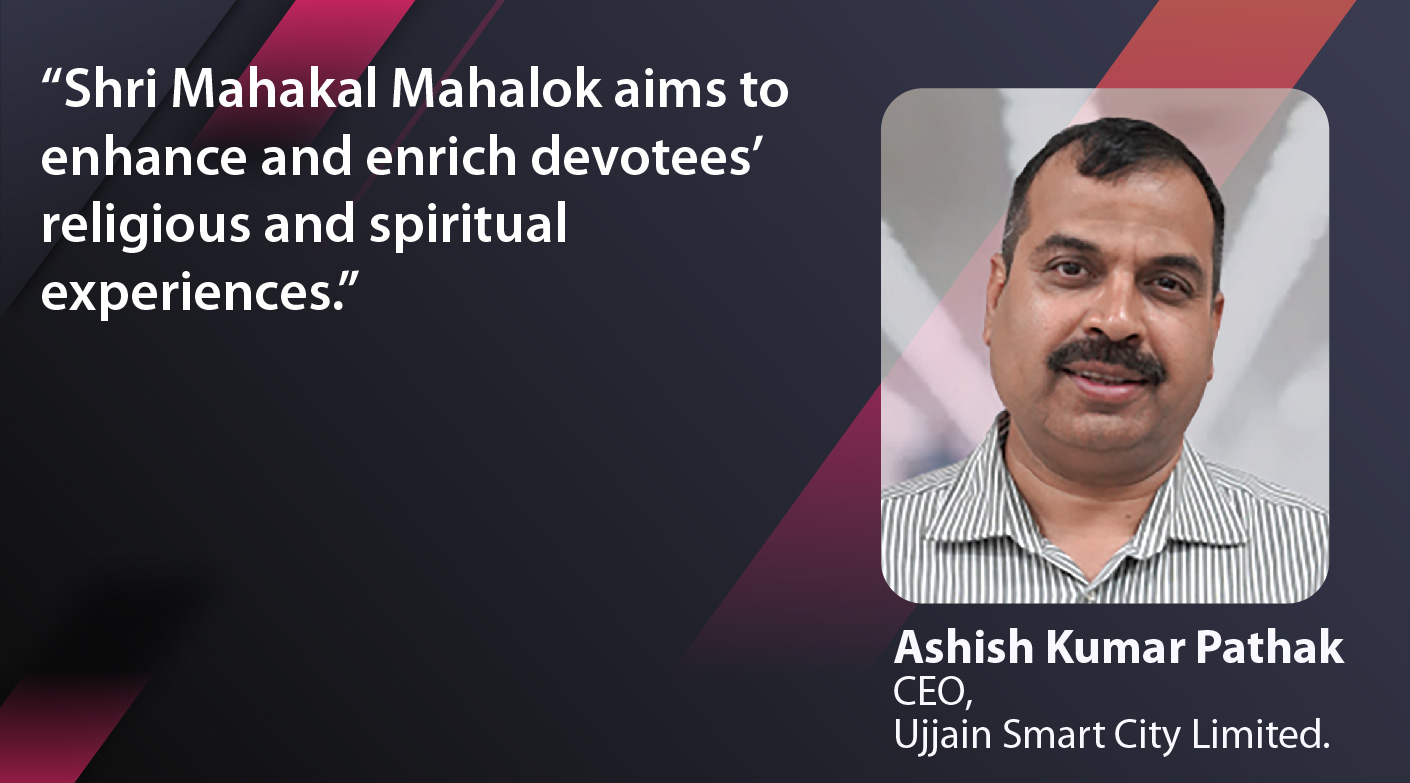 "Shri Mahakal Mahalok aims to enhance and enrich devotees' religious and spiritual experiences," stated Ashish Kumar Pathak, CEO of Ujjain Smart City Limited.
Located in the Indian state of Madhya Pradesh, Ujjain is on a journey to become a smart city. With its rich cultural heritage and historical significance, Ujjain has demonstrated immense potential to transform into a modern and technologically advanced urban centre while retaining its traditional charm. This ambitious project is being led by Ujjain Smart City Limited (USCL) as part of the Smart Cities Mission.
 The Ujjain Smart City Project primarily aims to create a world-class environment and infrastructure that improves the quality of life for its citizens. It provides a high standard of living, fosters economic growth, enables smart governance, and ensures access to quality healthcare, education, and enhanced religious tourism experiences with better crowd management. Additionally, the project focuses on establishing efficient public transportation systems. 
An integral part of Ujjain's identity is the Shri Mahakal Mahalok, historically significant and revered by pilgrims. Ujjain is one of the four sacred places where the Kumbh Mela is organised every 12 years. The city's economy revolves around the Mahakal Temple, the Kshipra River, and the pilgrimage. The recently developed Shri Mahakal Mahalok project by USCL under the Smart City Mission brings to life the Shivpurana, aligning with the priorities and aspirations of citizens and stakeholders.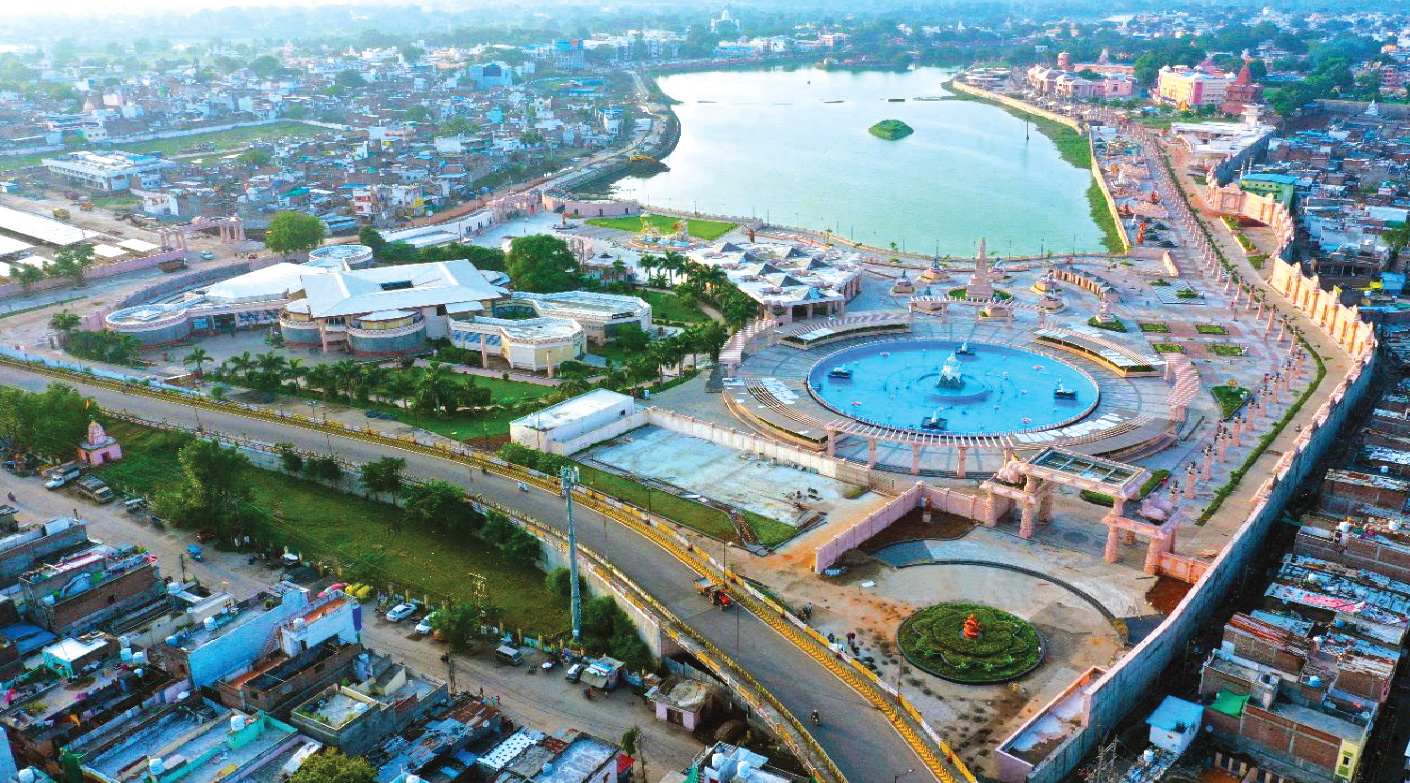 Key features of the Shri Mahakal Mahalok project include the 900-meter-long Mahakal corridor with a Mural wall depicting the Shiv Puran. The corridor showcases 108 Stambhas, each depicting the unique dance postures of Nataraja Shiva. It also includes a Visitor Plaza (Swagat Sankul Kshetra), Madhyanchal (a shopping and refreshment area), artefacts depicting various events and the life of Lord Shiva, a theme park, an e-transport facility, and separate non-motorised transport (NMT) lanes for pedestrians.
Shri Mahakal Mahalok is a comprehensive development project that enhances the experience and convenience for devotees and pilgrims. It was inaugurated by the Honorable Prime Minister Shri Narendra Modi, on October 11, 2022. This project aligns with the vision of making Ujjain the central node for promoting religious tourism and connecting people with its culture and traditions.
The project also emphasises the protection, preservation, and promotion of all forms of art and culture. One notable aspect is the Mahakal Dwar and Historical Pathway. Developed by Ujjain Smart City Limited in 2022 under the CITIIS program with joint support from AFD and MOHUA, this pathway restores the heritage of Ujjain. It provides visitors and pilgrims an enjoyable experience at a historical site within the Mahakal Van Kshetra. The 14th-century CE Gateway structure, known as 'Mahakal Dwar,' leads to Ramghat from Shree Mahakaleshwar Temple.
Traditional building materials and techniques were used for the structure's conservation, incorporating Indian artworks and necessary structural and architectural restorations. The site also offers shaded landscaped areas for visitors to relax. During the project, several ornamented stones of archaeological significance were found and are now displayed on-site with interpretation. The local vegetation has been carefully preserved. The project of USCL serves as a celebrated example of stakeholder engagement and expert guidance in conservation, showcasing good practices.
For more information visit: www.ujjainsmartcity.com
30