Airport Design: A smart integration of safety, comfort and aesthetics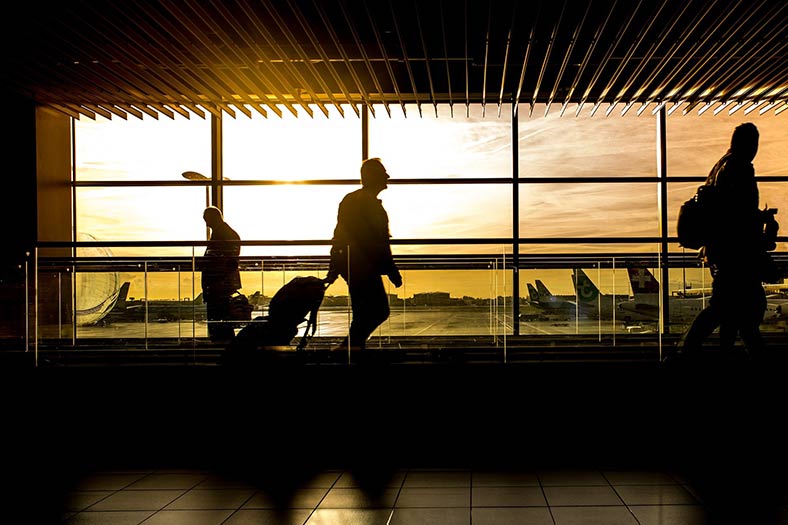 Apart from these three key parameters imparting the influences of nature, sustainability, local and social content in the design also play an important role in creating a sense of place, and making journeys to and from the airport a memorable one.
As newer cities come up the needs for efficient connectivity of these cities to the world will be  driven by newer airports likewise the existing  airports which are there also will need to expand.  
Robey Lal, Airport Planner and Operations Advisor, ICT Pvt. Ltd. points out "Existing airports have to expand as much as  possible, within the constraints keeping safety considerations  in mind. Like newer airports, expansion of existing airports  too requires deft planning. As an architect who has been  involved in numerous projects pertaining to airports in India  and across the globe, I can tell you, the first thing is actually  safety. Safety, convenience, and aesthetics, there are three  key areas. Then there is the aesthetics and design as also the  technical aspects. The expansions which have to be carried  out must not upset the passengers going to the terminals,  which are in use."  
Safety and convenience are a must; they make the airport  efficient in terms of its functionality. However, to ensure  airports can create a sense of place it is equally important  to take note of its design and aesthetics. "Airports have  undergone extensive evolution – from being mere gateways  to nodal points of development, and eventually turning  into thriving urban-ecosystems," says Shivani Gour, Studio  Director, Gensler "An airport's local context is, therefore,  its ground of germination, so it may potentially anchor its  future development. From this perspective it becomes vital  for it to be rooted in its cultural context to suitably serve  its people. Airports are designed to offer convenience to the passenger but it's also about making journeys and the  space itself memorable. Airports can serve as a window for  passengers to know more about the city, its culture and  its ambitions So, design wise it just becomes imperative to  impart a local context, a social context and ensure the design  in a way connects suitably to the people of the region it is  based in" 
As construction, architecture and design practices aim to be  greener and sustainable with each passing day, it is necessary  that airports too reflect this evolution. Prasannamurti  Desai, Vice president- Landscape at Bangalore International  Airport says "For us, visually for all Indians, airports are still  an aspirational space, these are built in such a way that, we  just are emulating ourselves in terms of making all these  airports beautiful, green, clean, and customer friendly. Global  influences do play a positive role in this development. We  are quite influenced by the developments taking place in  Singapore, Europe etc. Whether it's Europe or India, all airports  would like to leave a lasting memory of that journey. The new  Jewel Changi airport in Singapore features a 6-acre indoor  forest, walking trails, and the world's tallest indoor waterfall.  This restorative mecca filled with 2,500 trees and 100,000  shrubs not only revitalizes weary international travelers but  is also open to the public. So, the idea is to integrate nature  with the traveler, who will have a long-lasting memory of  his travels. It invites him to come to the airport again and  again. In India, Bangalore Airport serves a s a benchmark in terms of greenery and landscape design, we would like to surpass the set benchmarks to make the design more  interactive and interesting. The pandemic has taught us  what it feels like to stay away from nature, greenery and  open spaces, so it is essential to incorporate greenery into  our existing infrastructure as well including the airports.  This will have a soothing and relaxing effect on the  passenger and the journey will become more interesting  than you think." 
Adding to it Evan Walker, Lead Pre-Construction and  Project Controls, Turner India points out "Nature has the ability  to connect us with something bigger than ourselves. So,  it is essential to invoke and impart these key elements  in an airport terminal. A lot of it depends on which city  you're serving, what stage of development the city is in  where the airport is based, in larger cities unlike smaller  cities there exists a larger swath of passenger traffic. Hence  apart from creating a functional airport, it is a civic and  social responsibility to create an environment that is not  only aesthetically appealing, but also adds a calming and  tranquil effect in the overall airport experience. All of this  needs to be done in an ecological way. " 
Airports being airports consume a lot of energy and as  evolution and innovations in architecture and construction  continues, newer materials come to the fore it is essential to  understand that it is important to make it energy efficient.  Azril Amir Jaafar, Principal and Director at Veritas Design  Group says "Airport is a huge building with a lot of double  and triple volume spaces and it takes a great deal of energy  and power to cool such spaces efficiently. Hence the HVAC  requirements of the airport have to be skillfully analyzed to  ensure it doesn't consume much power. For this we'll have  to evaluate the space and the experience within the airport  itself. Another component, perhaps, is the skin. Most of the  airports have beautiful facades for designing these facades  high performance, glass can be used to save energy. The  roof is another important element that we have to consider.  If I were to refurbish an existing airport, I would upgrade  the HVAC system and make it less centralized. So, that it will  be more flexible, and one can have more control over it. Use of  natural lighting is also something I would check upon, if  the airport receives a lot of ambient light, then too energy  costs can come down. So, in short, the three key areas to  achieve energy efficiency in an airport are addressing the  HVAC requirements, invoking natural lighting and ensuring  building envelopes too are designed using energy efficient  materials." 
In the present circumstances wherein, the pandemic has  created a complex situation wherein certain changes are  desired in the existing airports. Says Mahendra Pawar,  Director, Zen Bulls "Changes can or should be expected, with  respect to the circulation of arrival & departure with major  segregation of transiting passengers, visiting passengers, VIP  passengers, at the time of check in or before security check.  In case of infected passengers, they should be enclosed or  segregated in incubation zones or deportation zones in  case of International. Each airport should have a Medicare center for preventive treatment testing services or a lab for  non-documented travelers, for analysis of Covid19 infected conditions. Sanitized lounges, which should be treated with airlock systems, from the infected or possible spread areas. During security check the surveillance of bio terrorism should be taken into consideration, can of major concern since airports are very vulnerable to such attacks. 
30