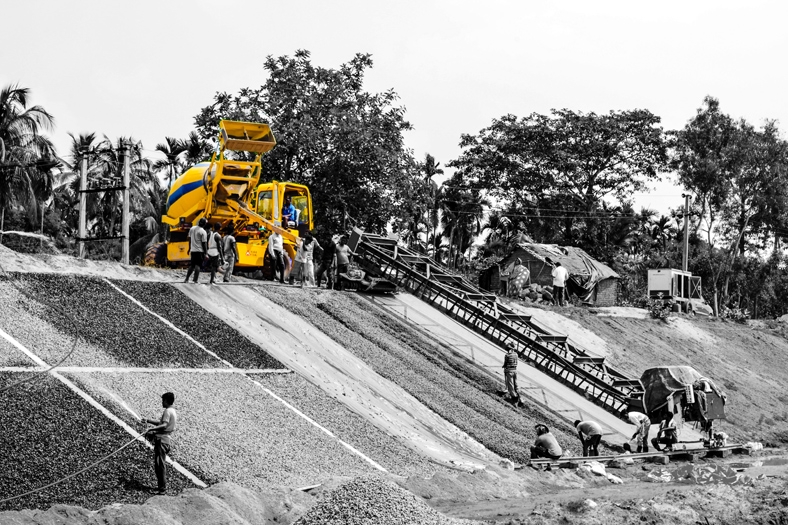 Ajax Fiori is the personification of concreting equipment and solutions that 'Makes Concrete Sense'. It promises to deliver concreting solutions through its equipment those batches, mixes, transports and places concrete wherever the need is, whenever the need arises for whatever the nature of need is.
Celebrating its 25 glorious years of service in the construction equipment industry, Ajax Fiori has been a part of various infrastructure projects and played a key role in nation building. The company has over 10,000 plants and machinery working on various infrastructure projects in the country.
Ajax Fiori was established in 1992 as a joint venture company with Fiori S.p.A Italy, for manufacturing Self-Loading Mobile Concrete Mixer. In 1998, Ajax Fiori started manufacturing Concrete Batching Plants – Radius Lift Arm type and Bin type. In 2004, it entered into technology tie-up with Eurostar Concrete Technology S.p.A Italy for manufacture of Planetary Mixers. In 2013, it entered into a technology tie-up with Junjin Heavy Industry Co. Ltd, South Korea for manufacturing of Concrete Pumps and Placer Booms.
Our range of innovative products, including Self Loading Concrete Mixers, Batching Plants and Concrete Pumps, designed to help our customers produce and deliver quality concrete, whenever the demand, wherever the need arises, and whatever the volume required. Our versatile user friendly machines help customers improve productivity, while increasing profits along the way.
Ajax Fiori is headquartered at Bangalore, having Regional Offices at Mumbai, Delhi, Kolkata, Hyderabad, Indore and Chennai has its Dealer presence across the country. Currently over 25 Dealers are Operational in India with around 50 touch points to cater sales and after-sales support to its customer. Ajax Fiori has also entered into international operation and has the presence in Nepal, Bhutan and Sri Lanka through its Dealer network.
Its state-of-the-art manufacturing facility at Doddaballapur, Karnataka spread across two units. In 2014, Ajax Fiori inaugurated its new manufacturing facility in Gauribidnur, Karnataka; spread over 20 acres for manufacturing Batching Plants. This plant will be dedicated to cater Batching Plant needs of its customer and currently the plant has a production capacity of 300 plants a year.
To know more on AJAX FIORI products and services, visit www.ajax-fiori.com
5