Daera x Cancelled Plans sustainable collection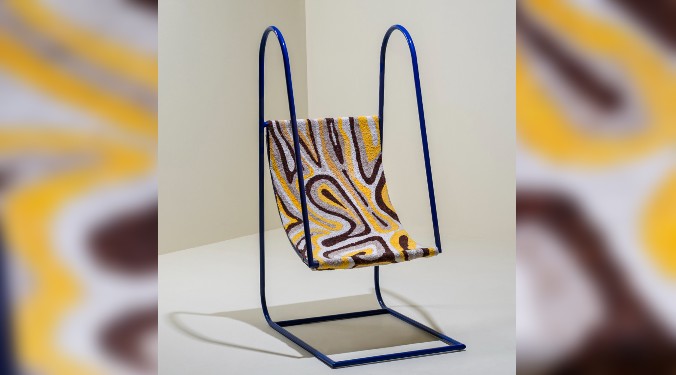 The 'Daera x Cancelled Plans' is a collection by Delhi-based interior and product design studio- Daera, designed in collaboration with Cancelled plans, a fashion brand founded in 2018 by Architect Mallika Reddy.
Driven by a love for the rejects and a passion to use the unused, the collection is driven by comfort and takes inspiration from the local streets and water bodies. Mallika and Jannat have been friends from their time at the University of Southern California (USC) in Los Angeles. For this collection, Sharon and Jannat (founders of Daera) with Mallika have manifested their shared ideologies towards creating meaningful pieces through a sustainably rooted workflow.
Experimentation with discarded materials has led to the development of this unique furniture collection that is inspired by the Bauhaus era. Silhouette-like furniture- fine, linear, subtle and minimal in order for the fabric takes heed as a result to create a distinct furniture collection.
To help drive the circular economy with a tinge of style, everyday usable products have been crafted from rejected materials that would otherwise end up in landfills or oceans without serving their purpose. Non-hazardous waste materials have been gathered from local factories and later converted into design elements that are fused with conventional materials to create functional and unique objects. Optimising the utility and flexibility of the materials, the experimental journey of the 'Daera x Cancelled Plans' collection, while appearing to be simple and minimal, explores the complicated drift of craftsmanship and innovation. Envisioned to be in line with the future trends for spatial design and therefore, the collection strives to be non-repetitive, bold and creative.
For more info visit: https://www.daeralife.com/collections/
27