Durable, high performance concrete solutions enable sustainable construction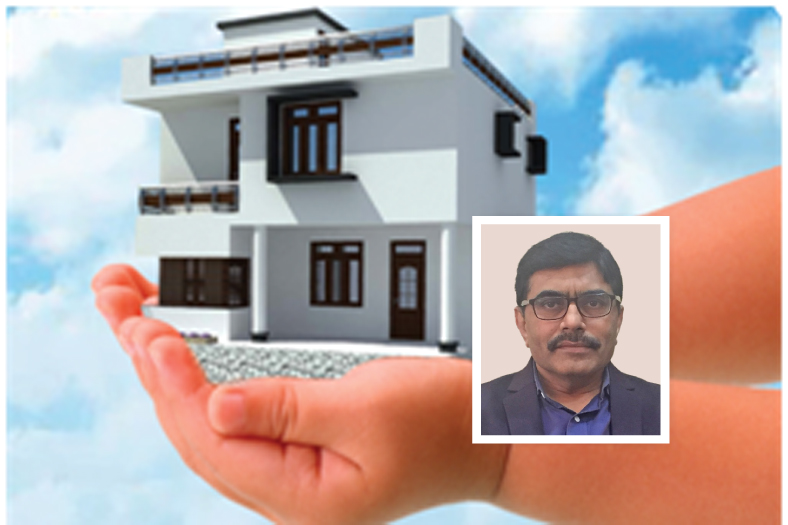 Most industries now focus on adopting practices, procedures and guidelines that enable them to function and produce products in a more environment-friendly way.
Atul Desai, Executive Director & CEO, RMC Readymix (India) [A division of Prism Cement Limited]
Recent performance of construction industry in India
"The infrastructure segment in India is driving growth in the construction industry. With government escalating its infrastructure spending over the last 10 years, it has given a big boost to the construction industry in India. NHAI and PMGSY initiative for concrete roads has also supported the industry," says Atul Desai, Executive Director and CEO, RMC Readymix (India) – a division of Prism Cement Ltd.
Urbanisation has led to cities growing in size which acts as a driver for growth in the construction segment as well. The growing demand for affordable housing has led to an upsurge in demand for cement and realty projects. With the growth in population and spending power, the demand for more housing projects as well as commercial projects has increased.
The introduction of RERA has made construction industry more transparent, and thus, it is able to gain trust of the consumers. In future, builders will have access to cheaper sources of fund from different financial institutes enabling them to deliver affordable houses to the masses. The new wave of initiatives introduced by the government under 'Housing for All by 2022' has also boosted the real estate sector, he further adds.
Role of technology and solutions in making sustainable structures
"Optimisation of resources, efficiency of energy and reduction of wastages will lead to the sustainable construction," acknowledges Desai. He observes, "Trend of using ready mix concrete over site mix is increasing nowadays which helps to reduce the pollution level of cities like Delhi and Mumbai." All RMC plants at RMC Readymix (India) are situated in industrial zone which is generally away from the residential limits. CO2 footprint is also reduced considerably by optimising the cement content used by the company over site mix.
In recent times, a lot of light has been shed on the importance of sustainability in the construction fraternity. Most industries now focus on adopting practices, procedures and guidelines that enable them to function and produce products in a more environment-friendly way. People these days are aware about the harmful effects of different industrial procedures, and are mindful of their purchasing patterns. Given how technologically advanced the ready mix concrete industry is getting and the increasing demand for construction projects, it is crucial that sustainable measures are taken to optimise the construction activities in a way that it does not have harmful effects on resources, surroundings and living ecosystem. Adopting sustainability will help the industry to survive in the long run and people are keen and gravitate towards products that are not just aesthetically pleasing and efficient but are also eco-friendly in nature, comments Desai.
He adds, "Durable and high performance concrete solutions enable sustainable construction." RMC Readymix (India) has special concrete solutions whose attributes contribute to sustainability:
Megacrete: It improves the life span of concrete structure and fetches more selling space in the same area. It also reduces volume consumption of concrete resulting in further depletion of natural resource like cement, sand and aggregate which acts as raw material for ready mixed concrete manufacturing.
Perviouscrete: It keeps the surface always dry and prevents water logging and facilitates water harvesting/conservation. It is one of the best solutions for Playgrounds, Walkways and Parking areas.
Envirocrete: Industrial waste like Flyash and GGBS are being used to enhance the durability of concrete. It also reduces the CO2 Footprint as Envirocrete uses lesser cement for the same performance.
Elitecrete: It is suitable for upper deck insulation system for building to reduce power consumption aimed at cooling or heating.
Promising solutions for the future
The company's sole focus is to curate products that are beneficial to its customers as well as environment-friendly. Using the latest available technology, it has created a range of special products to meet various demands of its customers. Among them, Elitecrete and Perviouscrete are the most promising solution as they focus on cooling and water harvesting respectively.
Elitecrete
Elitecrete is a light weight concrete with density varying from 800 to 1,800 kg/cu.m. Its paramount application is thermal and sound-insulation coupled with light weight. Typically a 4-inch thick layer of Elitecrete over a roof slab will help in significantly reducing the load on air conditioning systems. Thus, it supports energy savings, and also reduces dead load over the structure.
Perviouscrete
Perviouscrete is a unique category of modified concrete that permits rain water runoff to percolate through rather than flood surrounding areas or storm water drains and always keep the top surface Dry. Its unique filter action removes pollutants from rain run-offs and allows the sun's heat to evaporate volatile, leaving behind the residual solids to be consumed by microbial action. This permeated water replenishes ground water table and aquifers; hence, can also be termed as 'Rainwater Harvesting Concrete'. It is one of the best solutions for Playgrounds, Walkways and Parking areas.
While, it is essential to gratify to the increasing demands, it is also important to meet these demands in a way that it is a win-win situation for clients and the environment. With unique attributes, the special products stand apart, breaking the clutter and creating environment-friendly solutions, asserts Desai.
7