Importance of sensor technology for sanitary ware and bath products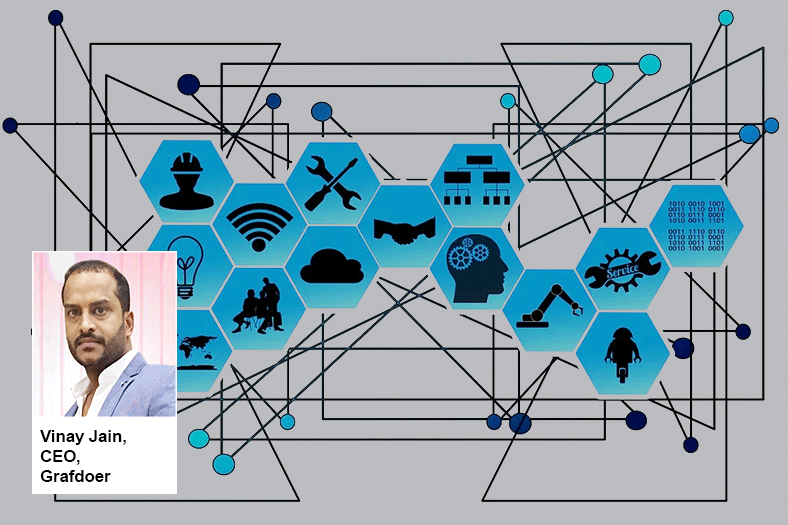 It is a technology that uses sensors to acquire data by detecting the physical, chemical, or biological properties and converts them into readable signals; which are then displayed on different needs and purposes.
Sensors are now being used in all aspects of life such as safety, security, surveillance, monitoring, and awareness, in general, to make things easier and enhance efficiency. Earlier, sensors were widely used only in medicine for diagnostics, monitoring, critical care, and public health but now they have established their utility and importance in the industrial sector as well. They are being used to ameliorate the performance of energy sources like fuel cells and batteries and solar power. Even space engineering and science heavily rely on sensors for exploring space and research on the universe.
Nowadays Sensor technology is increasingly being used in the sanitary ware and bath ware industry as well. The Indian sanitary ware industry accounts for 8 per cent of the total global production and ranks second in terms of volume in the Asia- Pacific Region. Presently, the Asian market is dominated by China in terms of the production of sanitary ware and India comes second, followed by Thailand. This rank can be credited to international sanitary ware companies that have set their bases in India. The low cost of production and abundance of cheap labour captivate foreign companies to operate in India. As we speak, only 60 per cent of the Indian sanitary ware market is organized.
However, change in taste and preferences of Indian consumers and escalation of their interest in luxury bathing has increased the demand for premium and high-technology segment products. This growth in demand can also be credited to the increase in their purchasing power. As a result, the premium segment is estimated to be 10-12 per cent of the current total market production.
The worth of the Indian Sanitary ware is expected to be very high. The growth in the Indian hospitality industry and increasing urbanization is one of the supporting pillars for the high worth of the Indian Sanitary ware industry. Another big factor, which has led to this exceptional growth in the industry, is 'awareness among consumers'. This awareness has given birth to various current trends in the industry that are making the industry better than before. One of these trends is the usage of sensor technology in the products. The birth of a smart bathroom can solely be credited to sensor technology.
Due to the spread of Covid-19, sensor technology has gained more importance in this industry. It helps in curbing the spread of the pandemic since it's a touch less system. Dissemination of any kind of bacteria and virus can be reduced through sensor technology-driven products. Various products like sensor faucets, sensor soap/ sanitizer dispensers, etc are being manufactured. Earlier, automatic faucets could be seen only at few places like malls, cinema halls, hotels, etc but now they have gained immense popularity and importance due to the ongoing pandemic. Now, people have started fitting automatic faucets in their homes as well to ensure complete hygiene and safety.
Grafdoer has also incorporated sensor technology in its various products and has launched a new range of touchless solutions. One of the products from the touchless range is touchless faucets which come in a wide variety of designs and colours. They are designed in such a way that water starts flowing only when a hand is placed below the spray head and sensors detect thermal heat from the human body. It stops flowing as soon as the hand is removed. There is no need to touch any knob or metal surface; consequently preventing the spread of germs, bacteria and other viruses via the equipment's body.
They also reduce water wastage by 70 per cent due to smart design. Thus, they bear the twin advantage of promoting hygiene and conserving water; contributing to a more sustainable world. These faucets are very comfortable for people who have some kind of joint pain or those who are physically disabled. They can easily handle these faucets without any help. Even kids can manage to use these faucets effortlessly. They are extremely user-friendly. Furthermore, the installation process is super quick and simple.
The other sensor technology-driven product of Grafdoer is the touchless sanitiser/soap dispenser. A sensor-driven soap/sanitiser dispenser is a device that dispenses a standard amount of solution which aids in reducing wastage of sanitiser/soap. It ensures around 20,000 dispensing rounds with a single battery. The dispenser tank can store 500ml of soap/sanitiser. Since it is a touchless product, it prevents the transmission of infectious diseases. Furthermore, it is very easy to operate; you just need to keep your hands below it and the dispenser will automatically disperse the soap or sanitiser in your hand. It is a high-quality product accompanied by an alluring design. The use of this product is proliferating in the current scenario.
The sensor technology-driven products are the prime need of the hour. Covid-19 has made the use of sensor technology, a need, rather than a luxurious experience. These products are complete value for money and they follow a sustainable approach and reduce the chances of being infected by harmful diseases like coronavirus.
The net worth of the global market for sensors is expected to rise from $110.4 billion in 2015 to $240.3 billion in 2023. Smart sensor technology is expected to revolutionize the world within the next few years. In comparison with a typical sensor, a smart sensor has a microprocessor embedded in it that is capable of customizing result outputs and providing interpretive and analytical data that significantly improves the efficiency and performance of a sensor system. The accuracy and reliability of the data collected by the smart sensor are very high so it can be incorporated in communication devices, transportation, defense, and the medicine industry.
Current smartphones are equipped with several sensors such as a microphone, camera, digital compass, accelerometer, and gyroscope; however, future smartphones are expected to contain various new sensors. Barometers and accelerometers are futuristic sensors that will be used to study the activity of the user. Some researchers are trying to develop sensors that can detect the ambient pollution present in the surrounding environment. Certain researches highlight that by the end of 2050, smart sensors will play a pivotal role in the working of all industries.
A United Nations report has postulated that by the year 2050, 66 per cent of the world's population would be living in cities and there would be an overall population growth of 2.5 billion people. The best way to handle such a mammoth increase is by the implementation of smart cities; they heavily use sensor technology to monitor the activity of people, manage the city's assets and services, and meet various needs of the population. In this way, the use of sensor technology is also expected to rise.
Furthermore, scientists are making efforts to develop a sensor that can see, feel, smell, hear, think/communicate, and move. This will revolutionize the applications of sensor technology and promise us a bright and exciting future.
It is not a hidden fact that "challenge is the mother of innovation" and once again this phrase has been proven to be true. The global pandemic has encouraged us to think differently and innovate. It has made Artificial Intelligence, IoT, and digital channels more important than ever before. The paradigm shift to sensor technology will surely help companies in the long run and ease our lifestyle as well.
For more details, contact:
Vinay Jain,
CEO,
Grafdoer
27