Innovative Technologies Enabling Faster Construction
Pramod Jain speaks on the Latest techniques, such as 3D volumetric, Mivan, glass fibre reinforced concrete (GFRC), precast, and 3D printing concrete.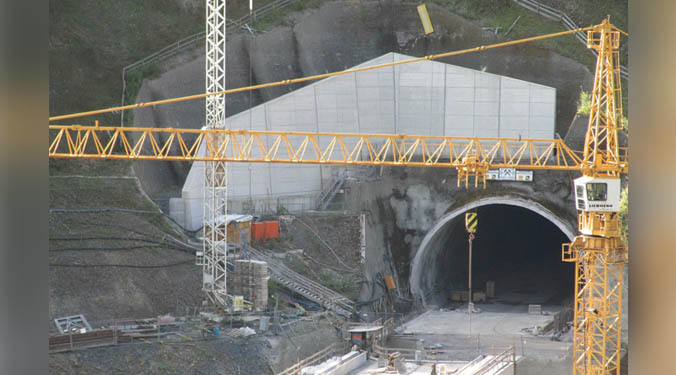 What are some of the latest technologies enabling faster real estate and infra-projects?
A tremendous transformation can be observed in building construction techniques through time, in light of innovative technologies that enable faster construction and ensure quality structures. Latest techniques such as 3D volumetric, Mivan, glass fibre reinforced concrete (GFRC), precast, 3D printing concrete, prefabricated and tunnel form construction techniques are gaining more importance by the day, as they are not only making construction faster but also cost-effective, hassle-free and sustainable. Techniques such as precast, and prefabricated, focus on in-situ or off-site standardised concrete elements for construction.
The 3D volumetric construction techniques are ideal for large-scale projects, as it facilitates prefabrication for larger modules and delivers precision at the same time. Techniques like Mivan and Tunnel form focus on the formwork aspect of construction. They render speedy, accurate and cost-effective structures that assure longevity and resilience against natural disasters like earthquakes. Additionally, admixtures are used extensively to alter the hardening quality of concrete, which can be mixed, transported and cast.
In underground metro projects, how are waterproofing challenges addressed?
Concrete inherently is not waterproof, and its absorption rate depends on its porosity. It becomes crucial to provide proper waterproofing, as it ensures the stability and durability of the underground tunnel. The design and the choice of construction techniques for an underground metro project must be based on the soil test that measures exact water levels in the site. Based on the soil test and study of the water table during various seasons, the uplift pressure of the groundwater table has to be calculated, and proper structural design measures have to be taken to resist that.
Once the concrete is cast and cured, the waterproofing process begins. The crystalline waterproofing method for concrete is a highly effective one. In this method, the cavities or pores are sealed with at least two coats of insoluble crystalline waterproofing slurry that ensures the protection of the membrane. Proper construction of concrete underground structures is vital to avoid lengthy and expensive repairs. More, in several cases, repairs might not even be possible, making the process of rebuilding imperative.
What are the new age materials garnering importance in the construction of projects?
With the built environment accounting for almost 50% of the global carbon emissions each year, sustainability is no more an option but a necessity. Attending to this SOS from the environment, several new-age materials and innovative ways to minimise the impact caused by construction are being devised and developed. Materials such as green concrete, bamboo, plastic bricks, porotherm bricks, rammed earth, Autoclaved Aerated Concrete bricks (AAC), fly ash bricks, etc. are extensively used in construction these days.
These materials are gaining importance as they cater to the sustainability aspect, help build contextual structures, and are responsive to the local climate. Materials such as green concrete and plastic bricks are made from recycled waste, mud, sawdust, burnt clay, recycled plastic etc. and are designed to be long-lasting whilst needing low maintenance. Additionally, glasses with high thermal efficiency are also gaining importance as they help obtain ample light without heat gain while increasing the scope of architectural design and aesthetic appeal and reducing structural load.
As we scale higher and higher, what are the MEP and HVAC challenges which come to the fore? How can they be addressed?
Architecture is a collaborative process and often involves several agencies working together to enable a finished product which is efficient and caters to the end user in the best possible way. MEP and HVAC services are crucial for every project as they govern the smooth functioning of a building. The MEP and HVAC services need to overlay the structural and architectural layout perfect for the design to work out holistically. The challenges related to coordination can be handled via efficient software such as Building Information Modelling or popularly known as BIM. The tools provided by this software collaborate and overlay the design prepared by professionals from various
disciplines on a single platform, allowing the information to be organised and efficiently disseminated.
51