KONE's innovative approach to elevator solutions in metro stations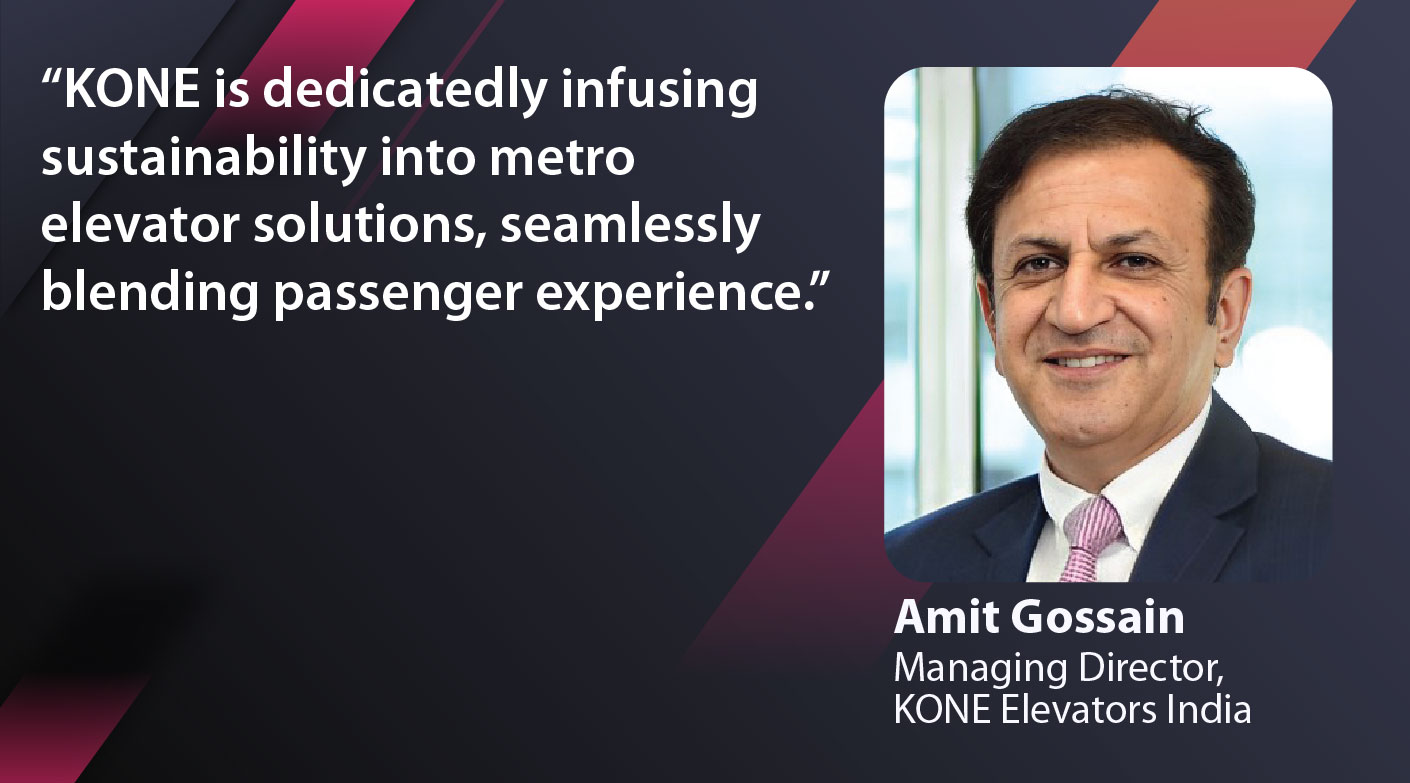 Amit Gossain, Managing Director, KONE Elevators India, speaks about emerging trends and challenges in the elevator industry for metro stations.
How does KONE incorporate sustainability and environmental considerations into its elevator solutions for metro stations?
A metro station is one of the most vital infrastructures– giving elevators a critical role in the movement of passengers. The exponential growth in business and personal travel has created a massive infrastructure with an eye for passengers' convenience.
In response to the rising magnitude of sustainability and environmental focus in today's business landscape, KONE is fully committed to incorporating these principles into our elevator solutions for metro projects. We integrate sustainability and environmental considerations into our solutions with seamless Passenger Experience, energy efficiency right from the planning and designing phase, implementing intelligent control systems and adaptive technologies.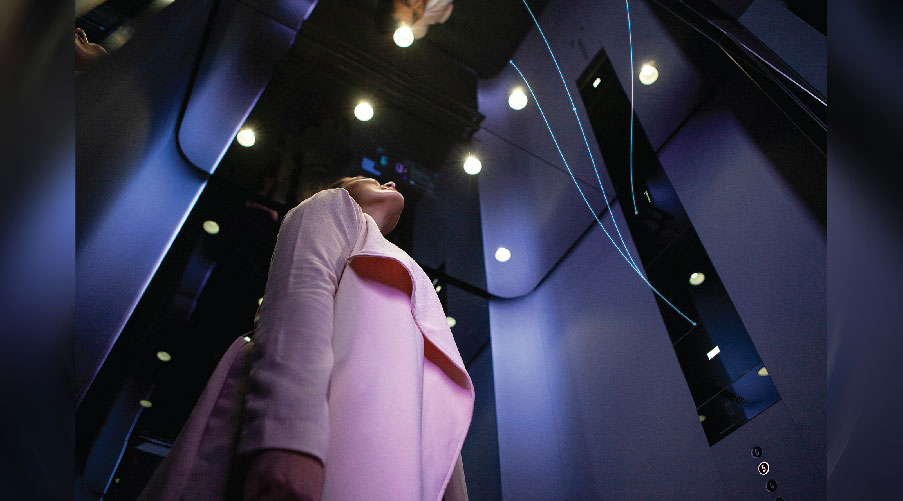 What vision and mission does the company have concerning elevator solutions for metro stations?
As a global leader in the elevator and escalator industry, KONE provides value for customers during the whole life cycle of a project. In part, the demand for more sustainable communities can be addressed through green and smart metro stations, creating smart and sustainable cities. At KONE, our mission is to improve the flow of urban life. We understand urbanisation and help our customers make the best of the world's cities, buildings and public spaces like metro stations and airports. Our vision is to create the best people flow experience. We believe our vision can be best achieved by working together with our customers and partners in every step of the process.
What are some emerging trends or challenges specific to the elevator industry in metro stations, and how does KONE plan to tackle them?
The tendering process for Indian infrastructure, including metros, often prioritises the lowest bidder (L1) based on price, which can compromise quality, safety, and people flow. Public transport demands safety, quality, and efficient flow, necessitating a balance with L1.
Elevators are crucial for accessibility, and efforts are underway for more stations. While high-rises focus on flow, public transport requires more substantial flow solutions. Enter the KONE DX Class Elevators – prioritising aesthetics and function. Backed by IoT, these elevators offer robust 24/7 connectivity, predictive maintenance, and AI-driven analytics for efficient operation.
KONE's TransitMaster 165 Autowalk suits demanding locations like airports and stadiums, reaching speeds of 0.5 to 0.75 meters per second over lengths up to 100 meters, ensuring safety with impact switches and emergency stops. 
for more info visit : https://www.kone.com/en/
11