Laminates : Elevating the look of the interior spaces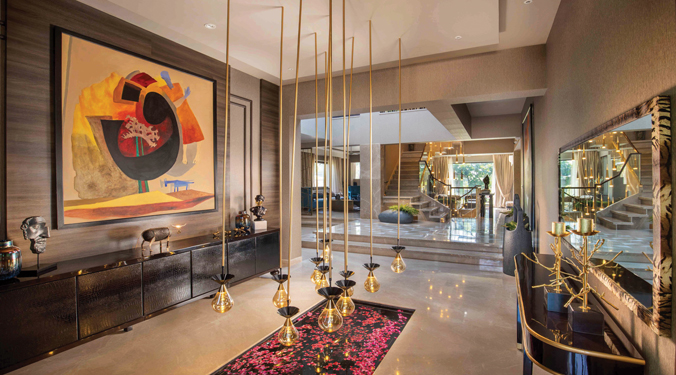 By selecting the right kind of laminate in accordance with the overall design scheme, they can be used to spruce up the interiors. Additionally, they can sustain frequent use for a longer amount of time due to their durability and ease of maintenance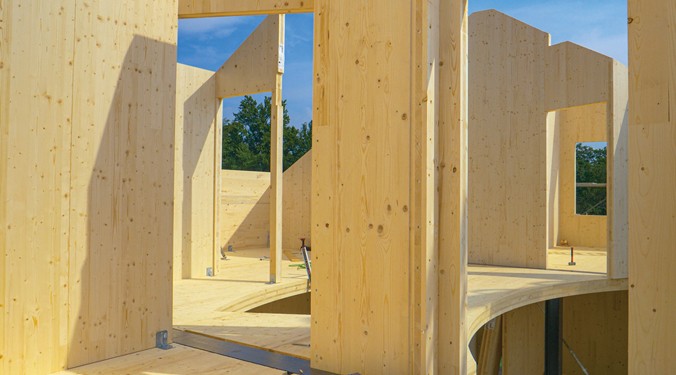 Laminate sheets are an integral part of modern interior design. One can introduce a desired colour, pattern or texture into your interiors using laminates. Not only do they improve the aesthetic appeal of the interior space and the furnishings, but they also add to its endurance as a protective layer that is scratch-resistant and easy to clean.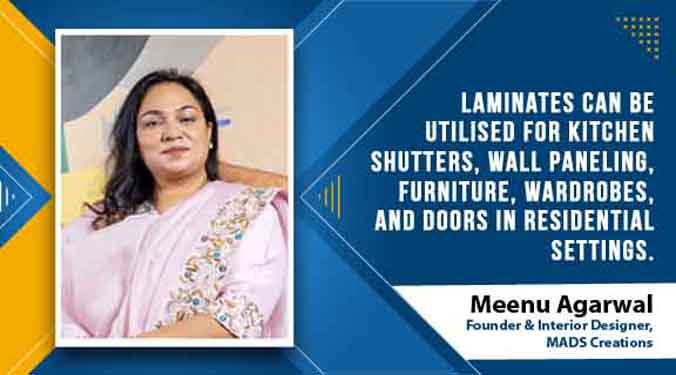 Meenu Agarwal – Founder & Interior Designer, MADS Creations points out "Laminates can be utilised in both residential and business settings since they are multifunctional and adaptable. Additionally, laminates can sustain frequent use for a longer amount of time due to their durability and ease of maintenance. Laminates can be utilised for kitchen shutters, wall paneling, furniture, wardrobes, and doors in residential settings."
However, It is crucial to be aware that some laminates are better suited for particular areas. For kitchen spaces it is better to utilize laminates with non-porous and hydro repellent properties making it simple to remove grease stains and impurities. For living rooms and bedrooms textured laminates which come in a variety of wood patterns creates a warm and cosy feeling.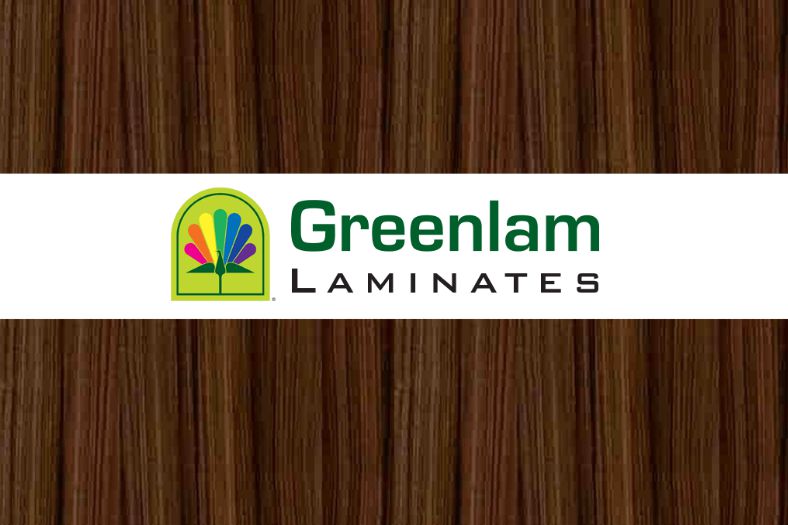 Laminates can elevate the look of a furniture piece or cabinet or wardrobe by selecting the right kind of laminate in accordance with the overall interior scheme. Not only does it protect the furniture, but it also enables you to add a style you want. Similarly, it can be a great tool to decorate the walls as paneling or cladding.
Meenu adds "Laminates are available in an array of shades, decorative patterns and styles. From furniture to cabinets to wall panelings to doors, laminates are being used in innumerable ways. We use them in our custom designed and manufactured furniture pieces, kitchen, door, wardrobe and for wall panelings. They impart an extra layer of detail and durability to our luxury interiors."
With their versatile design, laminates are finding better and more creative applications in interior design. There are new and innovative designs coming into the market every now and then. Consisting of a composite artificial material, laminates are made by compressing thin layers of paper and plastic resins. They are then finished with a printed surface of colour, pattern or texture. They are employed to add an attractive finishing layer on plywood, particle board, MDF and even wood. With surfaces that mimic various wood tones, they bring an organic look to spaces at a reasonable cost.  Using modern technology, today, an astonishing range of laminates are being produced that simulate natural materials such as wood, marble, granite, leather, etc. They are also available in glossy or matte finishes, evoking a sophisticated or rustic feel.
Since laminates are made up of artificial materials, they are more weather resistant than natural wood or veneer. They offer strong resistance to moisture, humidity and heat in comparison to veneer and solid wood products. However there are limits to that. Too much water can make them swell and spoil the look. And although they are scratch resistant, they are prone to chipping.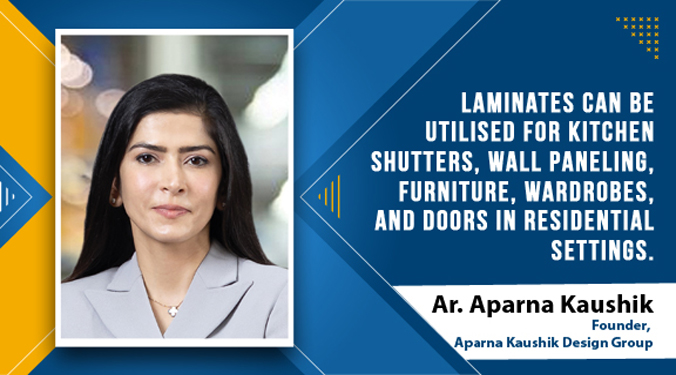 Laminates are used for flooring too but the geography and the weather of the concerned area needs to be taken into account. Architect Aparna Kaushik – Founder, Aparna Kaushik Design Group makes an important point when it comes to flooring in hot and humid climates "Floors succumb to dampness, moisture and can cause considerable damage. Flooring materials function differently depending on the climate and the selections for the same should also be done accordingly.  Moisture and humidity cause hardwood floors to expand. These are also expensive to maintain and not easy to maintain for all households. Vinyl tiles are different from the stick and peel vinyl flooring and come in various layers of durability. These tiles hold up well to heat and damp conditions. Also, this material is more affordable, durable and long lasting in areas of heavy footfall. Porcelain tiles are hard, and very durable making them perfect for damp climates. Because of their concentration they absorb very little water from the humidity. "
Many times clients and customers have a hard time making a selection between vinyl and laminate flooring. Addressing this query Aparna adds "Vinyl and laminate flooring offer the same advantages, durability, economically sound and easy installation. Vinyl flooring is best for areas that have a high moisture content. Largely the difference between the two is that laminate floorings have a wider variety of design and better options."
27