Maximising cost efficiency and connectivity with better road designs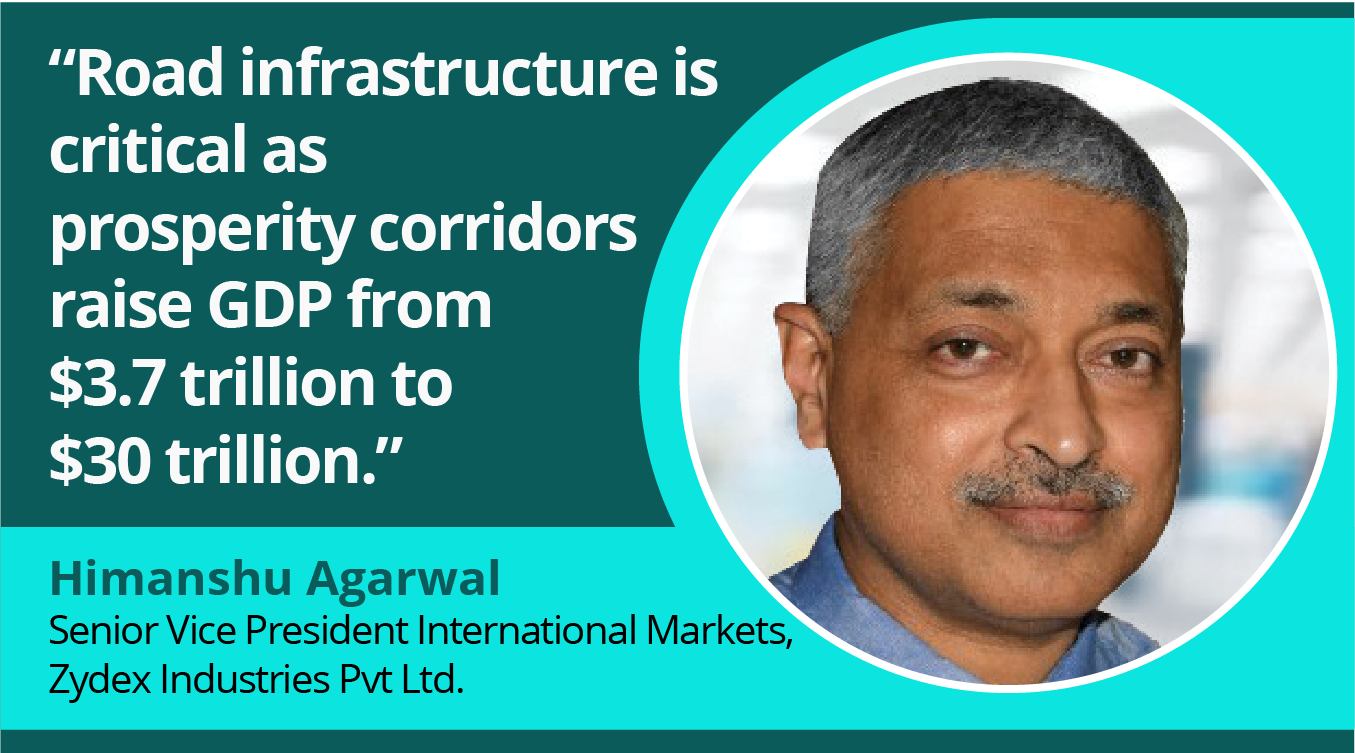 "Road infrastructure is critical as prosperity corridors raise GDP from $ 3.7 trillion to $ 30 trillion." Himanshu Agarwal,Senior Vice President International Markets, Zydex Industries Pvt Ltd.
Himanshu Agarwal, Senior Vice President International Markets, Zydex Industries Pvt Ltd. talks about enhancing roads and bridges planning and architectural designs.
Can you describe your approach to obtaining construction materials for a rapid construction project?
Highway designers and planners should aim to make maximum use of existing materials through recycling and reuse, use marginal materials and waste streams of other industries and adopt in-situ construction to minimise the carbon footprint.
Due to weather conditions, the construction season in the infrastructure sector is very short, especially in road building. The use of available technologies which convert the soils to function equivalent to aggregates, building moisture resistance in soil bases and bitumen layers will add to the strength and deliver extended life.
There should be a thrust in increasing the design life of all roads, rural roads from 10 to 20 years, and Highways from 20 to 30-50 years by using materials technologies and construction techniques, even at incremental CAPEX. Delivering quality assurance of new assets is the key to building world-class pavements, getting extended life cycles and service index of pavements. The contractors can be given deferred bonuses. 
How do architectural designs impact the cost of a project? 
Road design has a significant impact on the cost of road projects. Greenfield expressways take recourse to alignments which minimise the distance between cities, have a bearing on the turnaround time, and minimise fuel consumption. Also, it acts as a force multiplier in ensuring distributed development of the hinterland, raising land prices and unlocking wealth.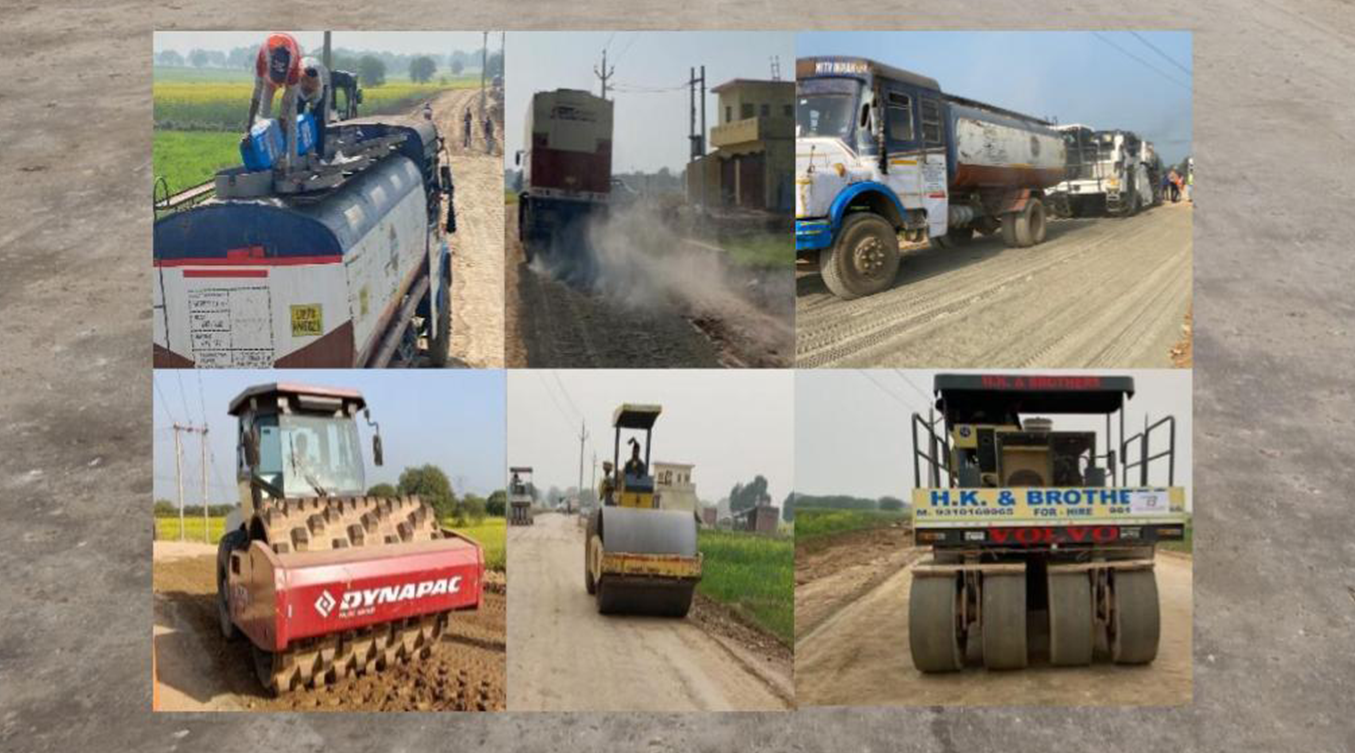 In metro cities, we usually see traffic jams at the intersections. How elevated road designs can ease these jams?
While elevated road designs certainly will ease the traffic jams, a rethink on mobility in metro cities is a must because India is rapidly urbanising, and 50 – 60 % of the Indian population is expected to live in cities by 2035.
Indian cities need safe, last-mile connectivity with a walk of not more than 250 – 500 meters through public transport with a frequency of 20 – 30 minutes.  
Can you discuss how emerging technologies enhance road and bridge planning and design?
Nanotechnologies, speciality polymers, and sensor-controlled equipment have created a paradigm shift in design and pace of construction.
Full Depth Reclamation of existing roads utilises in-situ roads being sacrificed, designed using chemical additives and binder, are widened and reconstructed without bringing any material from borrow areas. This saves precious aggregates and ensures high-speed construction and also CAPEX savings. 
Bitumen layers using additives ensure stronger adhesion, longer life and construction even at near-zero ambient temperatures and prevent premature failures. They must be used to avoid the early loss of existing road surfaces.
For more info visit : https://zydexbuildingsolutions.com/
54