Nova plastic formwork can help scale up the speed of construction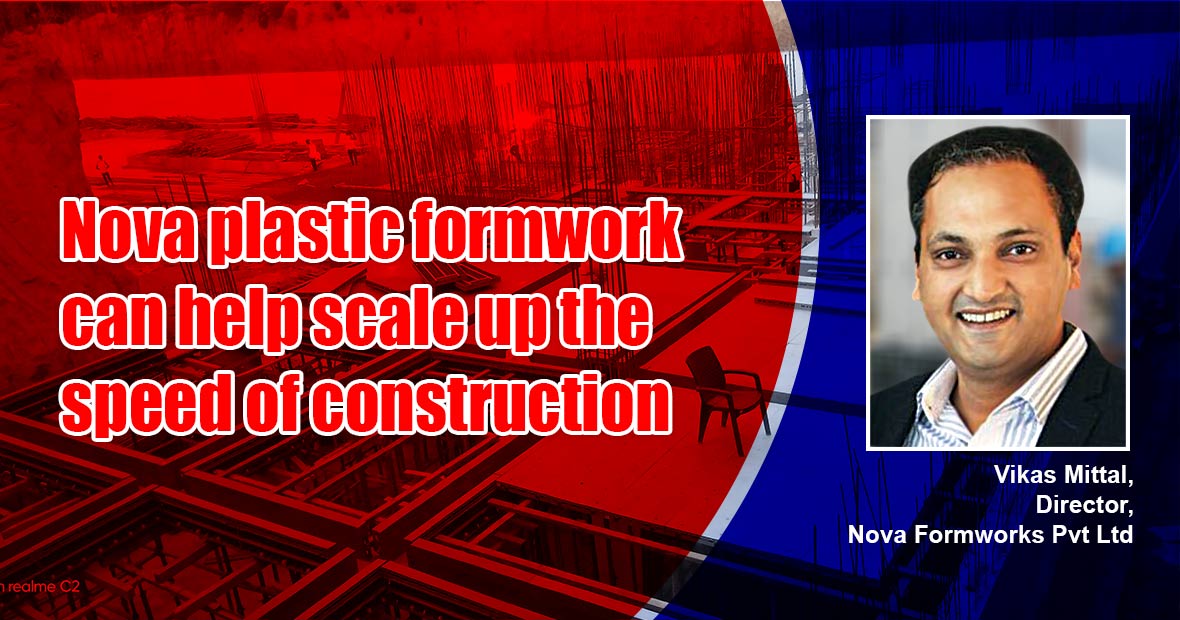 This has strengthened our presence in high-rises and infrastructure projects has increased drastically. We have added new clients too, says Vikas Mittal, Director, Nova Formworks Pvt Ltd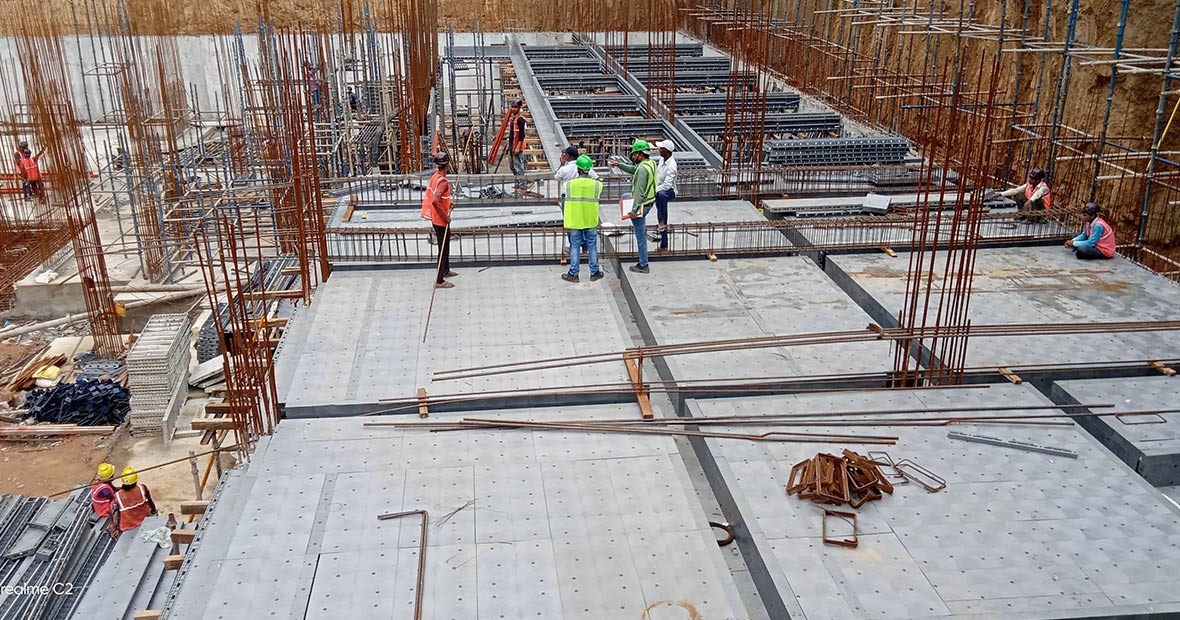 Since there has been a significant rise in infrastructure projects like roads, bridges, water etc, how would the infrastructure segment benefit from plastic formwork?
Nova plastic formwork can help infrastructure companies scale up and speed up their construction. This segment generally uses heavy steel formwork which reduces the cycle time to a very large extent as it is heavy and very difficult to work with given cleaning, leaking, lifting, and many other issues which delay the construction. Nova plastic formwork on the other hand is very light weight, robust, easy cleaning, modular, environment friendly and much more. All these advantages give a faster cycle with a very good finish enhancing the concrete quality.
Which are the areas in infrastructure construction where you have a presence?
We have supplied material to infrastructure companies for various segments of construction like roads, drains, retaining walls, drainage precast blocks, flyovers, stitch concrete etc. We have been supplying to major construction companies like L&T, J Kumar, Skylark, TATA Projects, APCO and many more.
What are some of the important features of the formwork solutions you offer?
Our product is a solution for all your problems which you face in construction. It is lightweight, eliminating the problem of labor making it easy to use. Repetitions are more than 100 (reduces cost), non-sticky (gives a smooth finish), little or no shuttering oil and easy to clean, locking system helps in no leakage. Waterproof and does not need a dedicated sheltered storing place. Easily stackable superior finish, improves quality of concrete and given a sense of satisfaction with each and every one using the formwork.
What kind of assistance in assembly and operation do you offer to your clients?
We at Nova offer fast and good service from the time of discussion to the time of completion. At various stages during finalization, we make sure that they take the minimum required quantity of formwork, when material is delivered at site. Service engineer imparts training to the formwork team about the use of formwork. Then until completion, if there is any requirement he follows up and arranges for anything which the client has a need for in regards to formwork.
What can you tell us about the response of people to plastic formwork after covid -1 and 2?
We have had a wonderful and very good response, feedback and order book after covid -2. Our presence in high-rise and infrastructure projects has increased drastically. We have added new clients and had repeat orders from most of our old clients, giving us the confidence that they are benefiting from plastic formwork compared to all other formwork available in the market.
What is your message to our readers?
I would just like to firstly thank everyone who has tried, ordered and used our product. And for having faith in the new product and encouraging us from time to time with feedback and concerns which has helped us to grow. I would like to urge the others who have not yet tried or have not received new information to get in touch with us for all your needs so we can help you in reducing your current problems and saving costs.
24