Ramco Industries excels through innovation and dedication in the building materials sector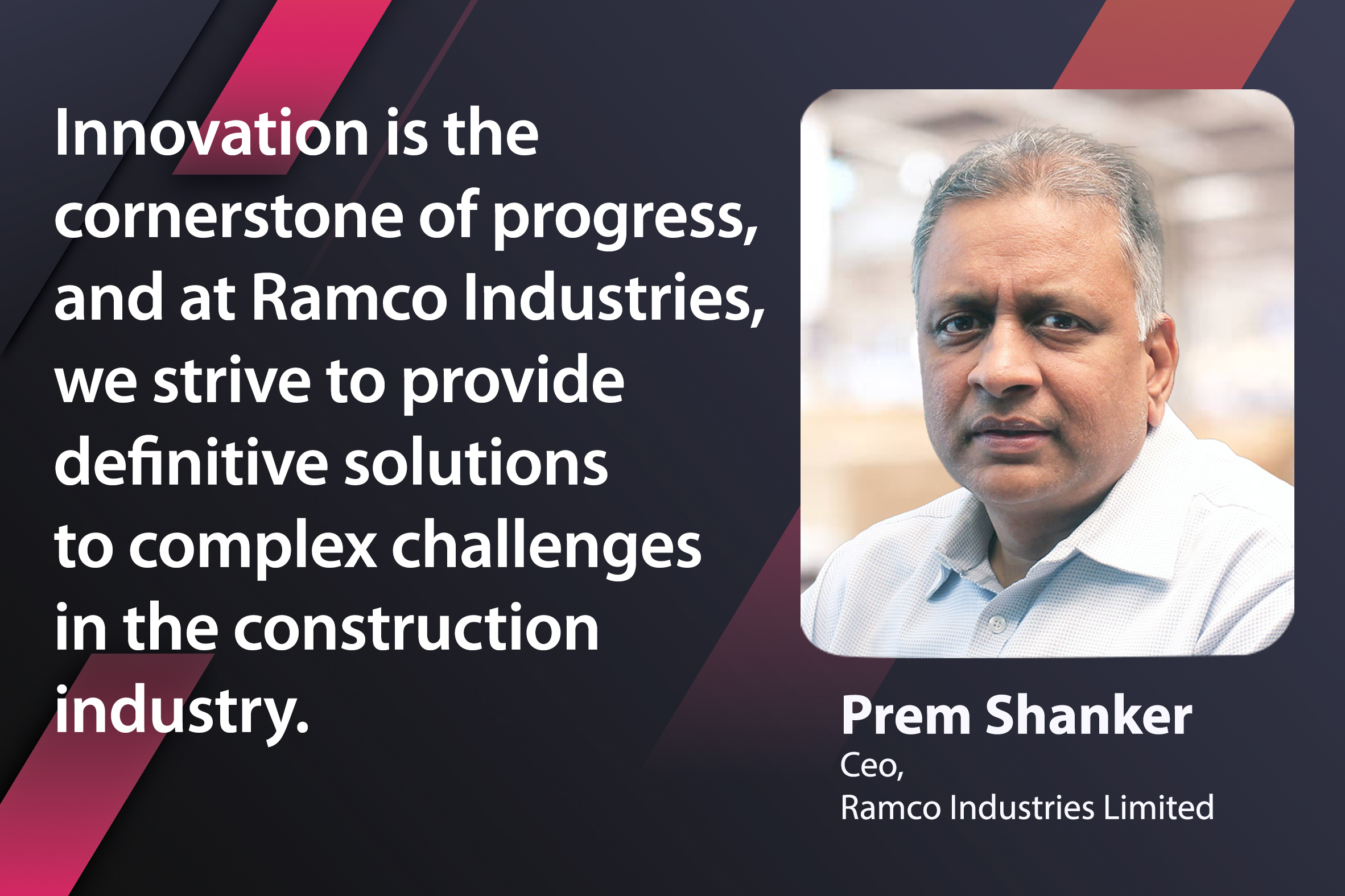 "Innovation is the cornerstone of progress, and at Ramco Industries, we strive to provide definitive solutions to complex challenges in the construction industry." – Ramco Industries Limited.
Ramco Industries Limited, a proud member of the US$ 1 Billion 'Ramco Group,' stands as a testament to the power of innovation in building materials. This conglomerate has carved its niche in the construction sector with diversified interests spanning from cotton yarn, surgical cotton, and software. Headquartered in South Asia and boasting a network of 8000 dealers, Ramco Industries has cemented its position as a leading manufacturer in the region, consistently tackling perplexing challenges with groundbreaking solutions.
At the heart of their success lies the production of Fiber Cement Sheets, where Ramco Industries Ltd distinguishes itself as one of the most efficient producers in India. Their pioneering spirit has also led to the introducing of the revolutionary Calcium Silicate Board, known as Ramco Hilux, a versatile building material infused with Japanese technology from 'A&A Materials Corporation,' Japan. Ramco Hilux sets new standards by outperforming Plywood, Gypsum, MDF boards, and other wood composite boards with exceptional properties, making it the go-to choice for dry construction, including walls, partitions, and ceilings.
Ramco Hicem Fiber Cement Boards, Tiles, and Planks are crafted from a blend of cement, cellulose fibres, and special additives. This unique laminar process results in a stable crystalline structure, enhancing durability and dynamic stability in Ramco Hicem products. Their commitment to quality and innovation shines through in every aspect of their production.
In the roofing sector, Ramco Industries has introduced Ramco Greencor, a superior product developed using European Technology. These roofing sheets incorporate specially designed Poly Vinyl Acetate (PVA) and Polypropylene Fibers, making them the world's first ideal industrial roofing sheets. Unlike traditional metal roofing, Greencor sheets are 100 percent asbestos-free, corrosion-resistant, and impervious to lightning and electrical interference. This ensures occupants a safe and peaceful environment, as they create zero noise pollution and maintain a serene interior ambience.
Moreover, Ramco Industries goes the extra mile by offering comprehensive support for Green Dry construction through Ramco SmartBuild Solutions. These services encompass design and material consultancy, project execution, site quality assurance, and dry construction training. This holistic approach ensures that customers receive high-quality building materials and benefit from expert guidance throughout the construction process.
Ramco Industries is a shining example of a company that thrives on innovation and relentless pursuit of excellence in the building materials industry. With a diverse range of cutting-edge products and a commitment to environmentally friendly solutions, they continue to shape the future of construction in South Asia and beyond. Ramco Industries is more than a manufacturer; it's a pioneer, a visionary, and a reliable partner for builders and developers alike.
For more info visit : https://www.ramcoindltd.com/
25