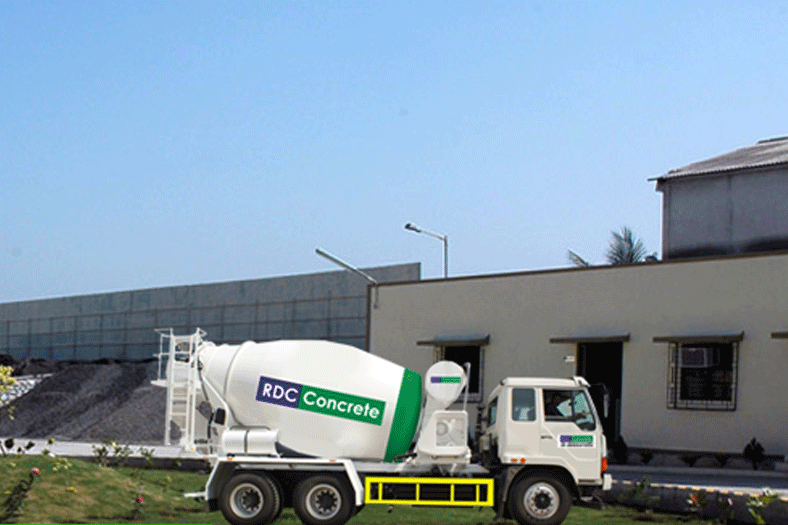 Sustainability in manufacturing, reduce, recycle and reuse are the mantras strictly follow in the company manufacturing plants. The recycle plant at the manufacturing sites recycles any material that come back from the client sites. The coarse and fine aggregate is separated and reused, bringing down the cost for procuring fresh aggregates as well as the disposal hazard and cost. Consequently, the company actively promotes the use of alternative fuels and raw materials and offer total solution for waste management including testing suggestion for reuse, recycling and co-processing. RDC aims to have non pollution, zero waste manufacturing plants by using advanced technology and equipment like bi-filters and special pumps.
RDC is also pursuing for government initiative for construction and demolition (C&D) waste management. Waste resulting from construction, repair and demolition of any civil structure of individual or organisation or authority that generates construction and demolition waste such as building materials, debris. The amount of C&D wastes in India has been estimated to be 10 – 12 million tonnes annually and the proportion of concrete estimated as 23 to 35 per cent of total waste. Considering 30 per cent of C&D wastes of 12 million tonnes as concrete, and 50 per cent of the concrete as coarse aggregate, the total available recycled concrete aggregate (RCA) in India is of the order of 1.8 million tonnes annually. C&D processes C&D waste into aggregates, which in turn is converted
to ready mix concrete, cement bricks, hollow bricks, pavement blocks, kerb stones, concrete bricks and manufactured sand, thereby reducing the consumption of fresh stones and sand, and mitigating pollution arising in the process.
Authored by:
Anil K. Banchhor,
Managing Director and CEO,
RDC Concrete India Pvt Ltd
18