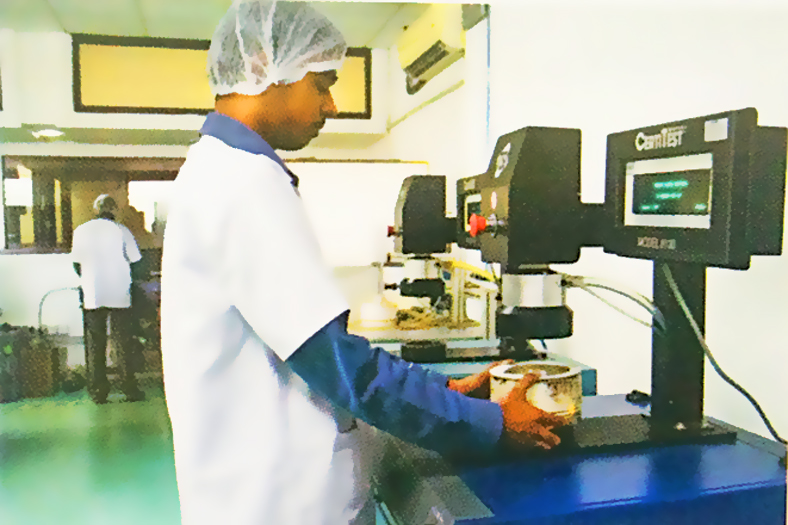 Venus Safety & Health Pvt Ltd is one of the global quality manufacturers of personal protective equipment (PPE) based in Navi Mumbai, India. Venus, a 100 per cent Indian company has grown manifold in volume and revenues since its inception.
A continuous urge to improve the performance and development of new products is a driving force for its experienced team of professionals. This combination has helped the company stay ahead in this competitive industry.
The company is among the foremost specialist neck up PPE manufacture in India. They have channel partners all across the globe to cater Indian market as well as global market.
Neck-up PPE product range includes:
• Respiratory protective devices
• Hearing protective devices
• Eye protective devices
• Skull protective devices.
The exposure of workplace contaminated particulate dust, can increase the risk of respiratory health hazard which in cause server respiratory illness. The risk of workplace respiratory illness can be reduced if proper prevention measures are followed. To decrease the contamination at workplace, one must first identify the hazards.
Hazards and their effects
Potential segment where respiratory exposure occur and against which protection is needed in the workplace are:
• Cement industry (exposure to silica dust and calcium carbonate)
• Fertiliser and pesticides (exposures to dry powder and granules)
• Chemical (exposure during bulk chemical drug handling, paint pigments)
• Battery manufacturing (exposure of lead, nickel, cadmium fumes and sulfuric acid)
• Ceramics (exposure to silica and clay dust)
• Construction (exposure to silica, cement, paint and wood dust)
• Engineering ( exposure to lead, silica, coal, carbon black, aluminium and fly ash dust-mist)
• Paint industry (exposure of solvent and paint pigment)
• Mines coal ( exposure of various ore dust and silica dust)
• Tyre manufacturing (exposure of carbon black, natural rubber, zinc oxide and talc powder)
• Wood industry (exposure of wooden dust, adhesive solvent and paint mist vapour).
The company manufactures wide variety, best-in-class industrial respiratory protective equipment. Its products are IS, NIOSH, SIRIM and CE certified. All of the products are manufactured in house, supporting Make in India campaign having 13 ISI licenses in PPE category. The company has state-of-the-art testing laboratory, which ensures only the best quality products reach its customer.
Company's respiratory protective equipment testing facility includes equipment's like:-
• Penetration test
• Breathing resistance test
• Inward leakage test
• Flammability test
• Hot and cold conditioning chamber.
The respiratory range offered by the company includes particulate filtering masks, half face masks, full face mask, chemical filters, PAPR and airline apparatus.
Unique features
• Patent and unique– Butterfly Valve
• Adjustable elastic bands
• Activated carbon layer
• Transparent valve.
For more details, visit www.venusohs.com
16