Rethinking Urban Mobility in India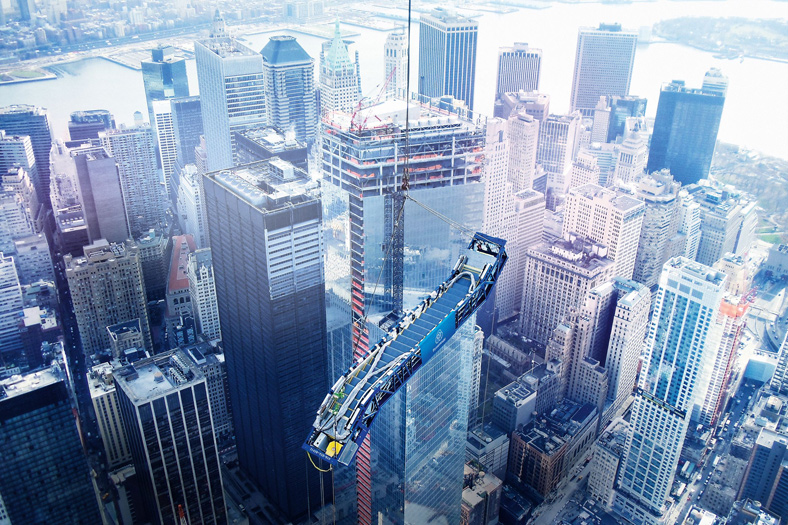 Under investment and inadequate long term planning has led to a chaotic urban mobility scenario across Indian cities, points out Bharat Vishnani, Managing Director, Thyssenkrupp Elevator (India)
According to the World Bank, nearly 33 per cent of India's population already lived in cities as of 2015 and by 2025 this number is expected to reach 38 per cent. People are flocking to cities so that they can lead a better quality of life, avail more job opportunities and other social and economic advantages.
One of the fundamental rights of urban living is – getting around. The residents need to get around their cities to enrich their daily lives. The development in transportation systems however, is not keeping pace. It is important to bridge the gap between commuter needs and existing modes of transport.
Roads have remained largely constant – both in length and breadth across Indian cities. In recent decades, we have witnessed that trucks, cars, scooters and even bicycles jostling for space not only for running but also to find that prized parking slot. However, cities are a place of change and innovation. We need sustainable mobility solution.
Congestion in the EU is often located in and around urban areas and costs nearly EUR 100 billion, or one per cent of the EU's annual GDP. However, India still has to create the vast majority of its urban mobility infrastructure. The advantage that India enjoys is that since the vast majority of its urban mobility infrastructure is yet to be created; it can be properly planned and designed considering local requirements and incorporating latest technologies.
Urban mobility consists of various aspects such as public transport, transportation infrastructure, city logistics, integrated planning for sustainable urban mobility plans, network and mobility management, and lastly clean vehicles.
However, urban mobility can broadly be bifurcated into two segments – macro and micro scenario. The macro scenario looks at transportation of man and material between two different locations within an urban node. In stark contrast, the micro scenario looks at transportation of man and material within one urban structure such as airport, railway station, shopping mall or even residential building.
Unravelling the macro scenario
Under investment and inadequate long term planning has led to a chaotic urban mobility scenario across Indian cities and commuting in Mumbai's crammed local trains is a manifestation of this acute problem. With a mere 255 smart (and another 590 manually operated) traffic signals, Mumbai daily has 550 new vehicles registration and experiences bumper to bumper traffic during peak hours.
Across India's commercial capital, the average peak hour speed of public transport's BEST buses has dropped by 4 kmph to merely 12 kmph in the past eight years which shows the intense congestion on our urban roads.
In Delhi and nearby cities, each year winters unleash the annual foggy weather. This leads to flight cancellations, rail and road traffic coming to halt due to visibility related issues. Even in this high technological age, we have failed to stop disruptions due to foggy conditions year after year which points towards under investment in technology aided solutions.
Magnifying the micro level situation
If one ponders at the micro level, the situation does not fare much better. We witness new railway stations, airports, commercial complexes and residential buildings coming up at a scorching pace nationwide but mobility options within these structures leave much to be desired.
If an old 70 year-old pensioner is forced to use a steep two-storey high over-bridge at Mumbai's suburban railway station or walk through overcrowded rail platforms – it reflects lack of long term planning. Or an expectant mother struggling to cross a busy road in Bengaluru due to lack of subways – it shows inadequate mobility options at the micro level.
When a specially-abled school in Kolkata doesn't have escalators or even wheelchair friendly ramps near stairs it reveals apathy of a kind unseen before. At many public hospitals in our towns and cities, escalators are non-existent and even in the odd case wherein they are present – the escalators are not working on most occasions due to lack of maintenance.
Studies have repeatedly proven that escalators and travelators will help commuters to use two-storey high over-bridge at Mumbai's suburban railway stations or walk through overcrowded rail platforms. The same solution can dramatically improve the usage of the scores of walkways that have been built but not used adequately due the hardship in using them. People prefer jaywalking on the roads resulting is congestion and safety hazards for vehicular traffic.
Even within airports, the distance between check-in counters and security booths or between gates for aircraft transfer can seem daunting. Indian airports have commenced installation of travelators (moving walkways), elevators and escalators in recent years but more such amenities are needed. On the contrary, even nearby Bangkok airport boasts of 107 moving walkways, 102 elevators and 83 escalators which are currently much more than in any Indian airport. Even in terms of technology, most travelators and escalators currently in use nationwide are outdated.
Recent research has revealed that if a metro station is just over 500 metres from a home, commuters are more likely to travel by car, even if it means sitting in traffic. At present, there are merely 325 kms of operational metro lines nationwide. However, there are about 517 kms of metro rail projects under execution and another 449 kms at the planning stage across India. This huge upcoming network will require allied amenities in terms of travelators, elevators and escalators for which timely planning is required.
Sometimes, solutions need to be placed right in front of you before you recognise them. For example, Thyssenkrupp offers cutting-edge technologies such as ACCEL- unique systems for accelerated speed between old and new destinations, terminals and stations. This is the only transportation system, which slows when passengers board and exit, but accelerates in the middle. Sensors ensure a smooth, safe and above all continuous ride. Constructing feeder points between metro stations brings public transportation solutions closer to home.
Urbanisation has taken its toll on buildings too. Cities need to expand without sacrificing their open spaces and parks. That's why the number of tall buildings along with their height is on the rise. The number of buildings over 200 meters has tripled since 2000. More than 180 buildings over 250 metres are currently under construction.
A fully occupied building with conventional lifts makes the higher floors less attractive due to long waiting time. Standard elevators also limit skyscrapers' functionality, design and shape. It is the primary reason why innovative and flexible transportation system for moving people efficiently in these ever-higher buildings is a must.
Thyssenkrupp's TWIN system allows two independent elevator cabins in single shafts and thereby helps transport up to 40 per cent more passengers. The company has also recently launched MULTI – a rope-less revolutionary elevator technology that combines linear motors and horizontal mobility. It is like a commuter train running up a shaft, with track on the wall and little cabins running up the track, each powered by its own set of linear induction motors. The welcoming change is that the doors open every 15-30 seconds. So the cabins can be smaller, slower and multiple cabins can be put in one shaft to avoid long waiting time. This also allows buildings to grow vertically as well as horizontally.
With huge plans and various initiatives being planned nationwide, the country is moving on the right path of infrastructural development. However, the aspect of enhancing and expanding mobility options within structures cannot be ignored when planning efficient connectivity across and within urban cities. While countries elsewhere are already implementing technologically advanced mobility solutions, India is yet to move at full pace towards the same goals.
Conclusion
India remains the fastest growing economy worldwide and the urban society play a key role in this success. If urban mobility becomes better, the quality of living improves which will enable people to concentrate on more productive tasks thereby further spurring the nation's economic growth.
It is true that India has a long way to go in delivering adequate urban mobility solutions. However, the nation still has an advantage since the vast majority of India – both in terms of infrastructure such as airports, metro rail lines, smart cities or even buildings has yet to be built. Hence, the nation is most well-placed if it plans to build mobility solutions – both at macro- and micro-level since integration can be done at the initial stage itself thereby delivering robust systems over the long term. Finally, this can be achieved if there is determined will and sufficient planning – both of which remain daunting tasks.
Authored by:
Bharat Vishnani
Managing Director,
Thyssenkrupp Elevator (India)
12