Smart Urbanization: A Synchronization of Technology and Renewables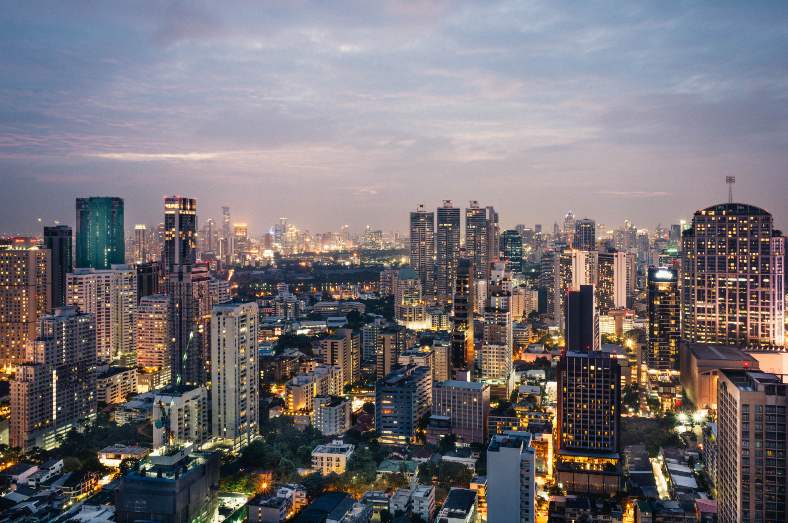 The realization of smart cities will involve an amalgamation of technology and renewable energy, part of which will be powered by solar.
Cities constitute a large part of urban areas with towns, suburbs and satellite townships. As the skilled population of the nation increases and the rural-urban divide narrows, new age cities will have to indulge in smart use of resources and deliver services efficiently. Majority of these are public services to which, we all as citizens of the nation, are entitled to. This entails that more and more cities will have to embrace a system which enables smart use of energy and resources. Seven years ago when the smart cities mission was launched this was also one of the criteria in consideration. Though we are still taking baby steps towards realization of the goals laid out, an effort is being made to head towards the right direction. The use of technology nevertheless in this effort is magnanimous.
Santosh Kumar, Vice Chairman, ANAROCK Group points out "Several cities are using IoT programs to augment complex urban infrastructure. For instance, IoT-enabled smart grids are being extensively used to monitor real time energy demand and thereafter regulate supply, invariably increasing efficiency and avoiding wastage. For waste management too IoT companies are developing two-way communication tools to reduce labour dependency and facilitate efficient collection. Similarly, for public transport facilities as well IoT has become an integral part wherein both riders and the facilitators are using facilities like GPS to track the next bus available or alternately railways are using sophisticated collision avoidance systems etc."
The master plans for smart cities include both in-city and offsite power generation systems. As for offsite infrastructure, the 100GW solar by 2022 roadmap is looking at 20 GW of power generation through solar parks. Another 10 GW will be implemented with the help of farmers. However, the in-city mission has been given massive precedence with over 40 GW coming through rooftop solar plants. Installing solar panels on the rooftop has never been easier, thanks to advances in solar technology.
Kousik Duttagupta, Vice President, Distributed Energy Business, Jakson Group says "It is widely known that existing fossil fuels will not be adequate to meet the rising energy needs and hence impetus towards adoption of renewable energy sources have increased, in 2021 itself India added 1.7 GW (1700 MW) of solar rooftop installations. The top 5 states which have consistently encouraged the use of rooftop solar includes Gujrat, Maharashtra, Rajasthan, Haryana and Karnataka. However, policy and pricing is something that the industry and government have to collectively work towards. This will ensure the adoption and implementation of rooftop solar continues without any obstacles"
Yatin Pandya, Founder, Footprints E.A.R.T.H adds "The demand for solar has gained impetus due to increase in awareness in terms of the potential it offers; not only in terms of passive solar design but also in terms of active generation. Secondly, now that it can be put directly to the grid is also an advantage for its rising popularity. An effort was made to achieve this feat 20 year ago also, but at the time, we didn't have the capacity to convert and harness the energy. Besides which the cost and maintenance was also an impediment. So now that you can directly connect to the grid, it is a very big incentive."
It is not hard to fathom that solar energy will have an important role to play in smart cities. Furthermore, in the smart city framework, Industrial smart cities too will have an important role to play.
Dilip Brahmbhatt, General Manager, Commercial, Corporate & HR – DICDL articulates it precisely "Industrial smart cities aim to improve the quality of urban services or reduce their costs. It stands out for its specificities: smart management, lifestyle, mobility, housing, as well as a smart economy. Their main goal is to reconcile technological innovation with the economic, social, and ecological challenges of the city of tomorrow. Their main objective is maintaining the work-life balance and thereby providing a better quality of life: how to live better together while respecting our environment. In real terms, the industrial smart cities will help India maintain the triple-bottom-line i.e economic development, environmental protection, and social development, and thereby develop a sustainable India.
Smart Cities as also industrial smart cities like our existing cities will see the utility of high-rises to a good extent. As we contemplate the use of renewables and especially solar there are few areas of concern with regards to its use in high-rises.
Niraj Doshi, Founder and Principal, Niraj Doshi Design Consultancy says "As a design firm we prefer high-rise towers with large landscaped areas as a general typology in the urban context. We mount solar panels at an angle of approximately 20°-22° facing the south, we have moved towards G+5 Structures which are with larger terrace areas that are planned as recreational spaces and are semi-covered with solar panels. Hence giving maximum surface area to these systems and creating as much energy as possible for that structure/building." However, high-rises extend much beyond G+5 and that is where complex issues arise.
Udeet Methala, Managing Director, Building Energy India says "Most high-rise buildings have a very small rooftop area compared to their vertical facades. Solar energy generated from rooftops are used to power common area LED lighting and small motors. To increase solar energy generated, opaque and transparent PV panels can be installed on the vertical facades as well. However, to ensure solar energy generation can sustain household activities, much larger surface areas and greatly reduced cooling demands are needed."
As we continue our ongoing journey to increase the footprint of smart cities and create equitable habitats, the pace of its implementation remains to be seen. Along the way the necessary political will also be desired. As the end result also aims to bridge the urban – rural divide in a smart and energy efficient way, a good deal of awareness has to be propagated for audiences who belong to different socio – cultural environments.
13