Sources Unlimited unveils the Town Collection by Giorgetti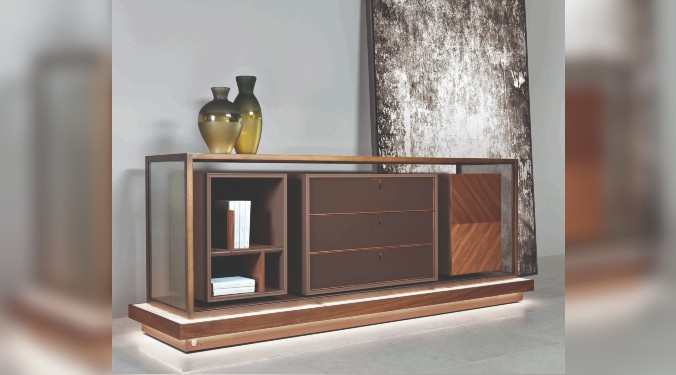 Sources Unlimited is one of the pioneers in introducing high-end international furniture, accessories and lighting solutions in India has proudly introduced the unparalleled Town Collection by Giorgetti
The distinguishing feature of this new line of products lies in its designs, representing the convergence of centuries-old traditions, expert craftsmanship, and a meticulous selection of premium raw materials. Each piece narrates a unique story of culture and artistry, crafted to the highest standards. This extraordinary collection showcases multifaceted furniture pieces fashioned from opulent walnut Canaletto wood, accentuated by the richness of metal detailing and supple saddle leather. The design offers versatility, complemented by subtle LED lighting, imparting a touch of sophistication.
This phenomenal array of furniture stands as a new horizon for modern living, presenting a range of adaptable compositions, empowering homeowners to personalise their living spaces. Renowned designer Carlo Colombo, celebrated for his outstanding work in seamlessly blending innovation and aesthetics, has lent his expertise to its unique composition. It distinguishes itself with its elegantly understated colour palette and design, making it a harmonious fit for various interior styles.
Uncover the splendid Town Collection by Giorgetti at Sources Unlimited, where the seamless fusion of heritage and contemporary living elevates your home to the pinnacle of opulence and sophistication reshaping your lifestyle.
for mor einfo visit : https://www.sourcesunlimited.co.in/
40