The rising prominence of interior and exterior design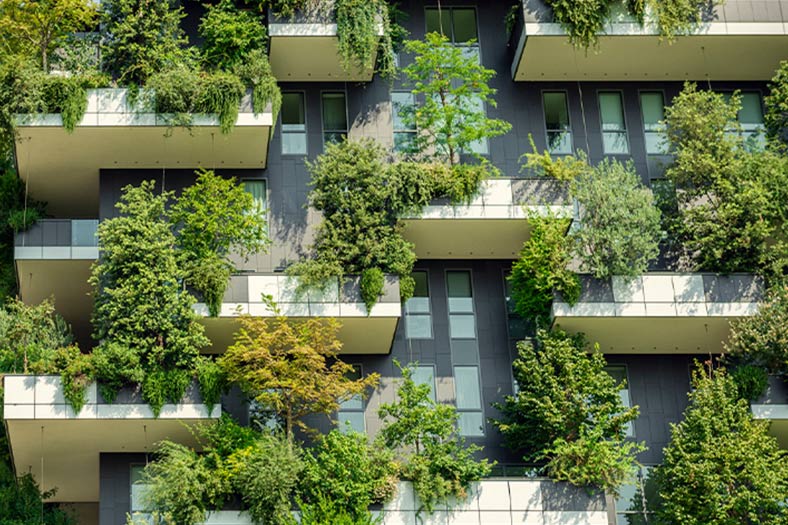 A beautiful home is a dream come true for many and the role of design in making this possible is paramount. It is needless to say that in the contemporary age, designing a perfect home involves a symbiosis of designers, materials and money.
The world of interior and exterior design is driven by needs, wants and of course trends. Then there are material innovations which defines its contemporary evolution. Today design has become synonymous with luxury though that is not always the case, it is expected to be functional but not always expensive.
Explaining this point further Pramod Jaiswal, Founding Partner and Principal Architect, BetweenSpaces, says, "It's not necessarily true. It's a perception that design is associated with luxury. Maybe one per cent or less of the population engages architects to design the spaces, which is true but we need to bust this myth. We have worked on a lot of small houses and managed to save a lot of money as well working within the budget. At the end of the day, it all boils down to the client's aspirations aided with proper planning and designing. As a designer, you can't have preconceived notions regarding the project and you should always listen to the client and have a two-way communication process."
The use of traditional materials in the realm of interior and exterior design has been a long-standing practice in a country like India. And many of these materials are not expensive, the skill set to design, in today's time may well be, but back then It was a tool for building one's own home and ensuring survival. In India, houses were made of mud and furniture out of bamboo, and these are just a few basic examples. The use of marble in places like Rajasthan owing to its availability is also a testimony to the fact that use of local materials in interior and exterior design was also in practice.
As the knowledge of newer materials emerged traditional design schemes underwent a change, however, it is but right to say that most of the materials were eco-friendly and so were the traditional design processes. The industrial revolution reinforced the prominence of steel and concrete and other materials in use till date globally. India too was touched by this development. The age of contemporary architecture had begun and continues till date. The impact of British influences on the interior and exterior design was dominant, these can be easily deciphered when in the design details in some of the present-day heritage structures built by them. But once the Indians started travelling, the colonial influences found competition by the way of French and Italian design. Now in the internet age, Indians are influenced by the global design sense and likewise our design capabilities have attracted global attention.
Amidst this exchange of design influences the rise of contemporary architecture continues Samir Dharurkar, Principal Architect, We Architects, says "There have been some significant changes in designing the exteriors. New products come into play and so do new materials and that gives rise to newer possibilities in design. A few decades earlier exterior paneling without using real wood was not possible but now you can get the same look and feel using alternative materials. Likewise, a variety of options are available which can replace wood, marble, stone etc. Retail design has given rise to the use of weather proof materials, laser cut jali options, likewise different varieties of seamless glass with no visible joinery details have come into play to improve visibility. Even though the use of technology in building and construction has been witnessed globally, newer techniques like steel structures, precast walls, 3D printing technology are not yet widely used in India. Still, most of the projects follow traditional methods which consume more time and labour." In office interiors too a lot of changes are taking place much of which has to do with decentralisation of workspaces.
Alhad Gore, Managing Partner, Beyond Design Architects, says, "There are a lot of changes being witnessed in the workspace design because of the cultural changes augmented by cosmopolitanism and globalisation and secondly by Covid 19 pandemic. We are moving from a main hub concept to a satellite office concept. We've seen a lot of offices and a lot of organizations setting up these massive office buildings, which are a million square feet, or two million square feet campuses, or maybe a smaller version, which is like 300,000 square feet. But they are now diversifying into a different school of thought because in the Covid-19 scenario this kind of arrangement doesn't work. So rather than having five lakh square feet and 50,000 people working under one roof, a three lakh square feet building and much smaller offices are being erected across the city, where employees can easily travel to and work. It is more like a satellite office spread all across the city, so they don't have to go to one central office space."
The evolution of interior and exterior design has also brought into play the prominence of customisation, a good deal of the design industry has gained momentum by offering customised solutions "In recent times, mass customisation is gaining momentum. It is nothing but customised designs with the mass manufacturing process. We can see this majorly in the kitchen design and build companies," says Niraj Doshi, Niraj Doshi, Principal Architect, Niraj Doshi Design Consultancy, "Clients get customised kitchens with immaculately manufactured output. Nowadays, we see a similar trend with wardrobes, beds and workstations and full house furniture too. This is effective and also saves time. Everything is pre-manufactured and assembled on-site in just a few days."
As more and more Indians are becoming design conscious, the need for design firms to cater to their aspirations for designing a beautiful home has been on the rise. But all of it has to be within a defined budget. Design Entrepreneurs have realised this need and have been quick to respond.
Gita Ramanan, CEO and Co-Founder, Design Café says "There is a segment of the aspiring Indian middle class who like well designed homes but shy away from going away to an architect or interior designer. These people are generally first-time home buyers and saved around Rs 50 lakh to Rs 1.5 crore depending upon the city and have brought their first home on EMI. They don't have much idea about designing apart from browsing on Pinterest and Google and beyond some magazines. We started Design Café in 2015 to cater to this segment. To make it easier for them to get access to our services and expertise, we standardized our knowledge across 15 years, codified it into a technology platform. Since we are also involved in the manufacturing part of the story, we are able to provide our design services and solutions at a very challenging cost. We have done more than 10,000 homes in the last six years and there are no two homes that are alike. More so, because design is beautifully diverse and variable."
20