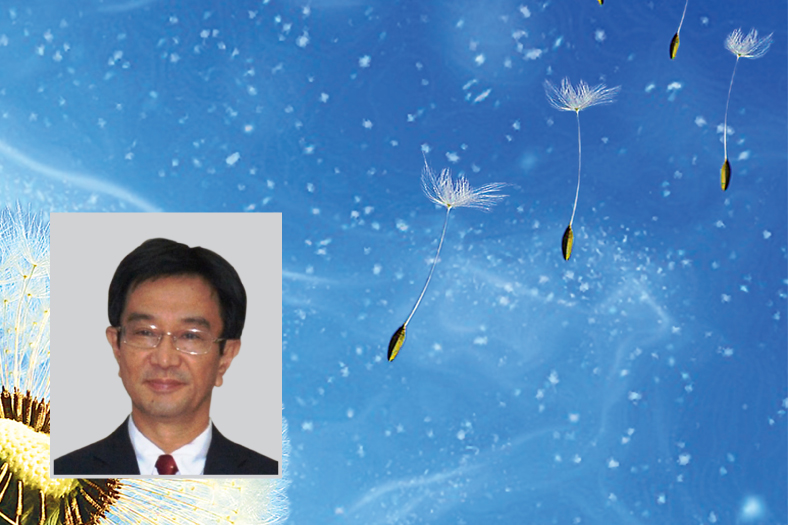 Although Toshiba is a late entrant in Indian market, we have access to a very strong sales network, believes Junichi Kyushima, Managing Director, Toshiba Johnson Elevators (India) Pvt. Ltd (TJEI). During the company's press briefing session he also revealed his plans to further expand the business, securing orders from Indian market. Simultaneously he also briefs about the state-of-the-art solutions and how energy efficient the company's elevators are.
What makes you consider India as a priority market for elevators?
Historically, Toshiba's trade ties with India dates over 50 years. For over half a decade, Toshiba has been a significant part of India's economic fabric. Being one of the larger geographic territories, India is witnessing a tremendous growth in residential complexes, hospitals, IT parks, educational institutions, airports, corporate offices, and government buildings. Government's thrust on infrastructure in tier II and III cities has put the elevator market in India on a high growth trajectory. Several schemes have been initiated by the Government of India (GoI) for infrastructure sector like affordable housing under 'Housing for All', the planned investment towards urban development in Maharashtra etc, will further drive the demand for vertical transportation system in India. Though at a nascent stage, Indian market is still the second largest in the world. In 2016, the Indian elevator/escalator market was at approximately 68,000 units and is expected to grow at a CAGR of 8~9 per cent crossing the 100,000 mark by 2021.
But for Toshiba Elevator and Building Systems Corporation (hereinafter called TELC), India is the fastest growing market. Catering to this demand, Toshiba Johnson Elevators India Pvt Ltd (here after TJEI) has already established its foothold in all the metro cities of India and has been associated with major construction houses. TJEI has also expanded its sales reach to many Tier-II cities like Kochi, Faridabad, Dehradoon, Amritsar, Jaipur, etc. Strong relationships with the customers, strong and growing relationship with our JV partner – Johnson Lifts Pvt Ltd (JLPL) which completed 5 years this year, has helped TJEI reach the unprecedented sales growth curve.
With the world-class products and services, TJEI is committed to help create modern building infrastructure for the next India.
As you are planning to produce over 2000 units per year, what will be the target business segments?
To continue the growth momentum and achieve top market share in the targeted segments, TJEI has expanded its product portfolio to cover all spectrums of the market–from premium to upper-middle elevator market. TJEI's product line-up offers high speed elevators for skyscrapers and premium high-rises; space saving machine-room-less elevator solutions for office building and compact residential apartments; and compact machine room elevators for the upper middle segment.
With support from Johnson Lifts and our 'Made for India' product strategy, we are confident about expanding our business to become the leading player in the market and achieve 2000 unit sales per year by FY 2022.
How energy efficient is Toshiba's Elevators?
Toshiba elevators come with a host of innovative technologies that focus on passenger safety, riding comfort, noise control, and energy conservation. Many technology features that save power are now standard equipment on Toshiba elevators like – the compact PMSM (Permanent Magnet Synchronous Motor) for space saving that consumes over 30 per cent less power compared to conventional geared electric motor, use of Roller Guide Shoe* that visibly improves the mechanical efficiency with lower friction and energy consumption, use of LED lighting system only consumes 10 per cent of an incandescent lamp and 50 per cent of a fluorescent lamp.
Toshiba emphasises on environmental conservation all the time. Toshiba has also developed elevators with energy regenerative system that feeds energy back to the power transformer while the traction machine is under power generation mode to achieve high-efficiency energy utilisation and suppress the temperature rise in the machine room, which results in over 38 per cent energy conservation (with the assumption of 1050kg, 1.75m/s, 12-hour operation per day, 25 days per month).
Brief us about your most advanced solution for high-rise buildings?
Toshiba has a legacy of providing most advanced engineering solutions to its clients and TJEI too has continued to do so by bagging some notable projects that demand latest technology deployment and exclusive design engineering. With rapid urbanisation, high disposable incomes and increasing number of population migrating to metro cities, has given tremendous boost to cities growing taller. There is an advent of high-rise structures and requirement of high speed and large capacity elevators is critical to have a smooth and efficient people traffic management. World-wide Toshiba is renowned for its ultra-high-speed elevators having speed of 1010 mt/min at one of the tallest structures, Taipei 101 in Taiwan. Back in India, TJEI made its breakthrough with securing the order of supplying high speed elevators with maximum speed of 360 mt/min and capacity of twenty-three [23] passengers at the residential high rise, "One Avighna Park" in Mumbai. To further optimise the overall efficiency, Toshiba developed "Destination Control System [DCS]" which centrally controls all the elevators in the group and dispatches the passengers to their desired floor in most optimum time and lesser energy consumption. Toshiba installed its first DCS at "Liberty Tower", Navi Mumbai to control six [06] compact machine room elevators, having carrying capacity of twenty-four [24] passengers and travelling at 150 mt/min. Indian market had Toshiba's First DCS controlled elevators amongst all Toshiba operating countries.
Since you are planning to achieve sales of 2000 units per year, how are you planning to secure the orders from Indian market?
For the last five years, TJEI has chartered a steady better-than-industry growth curve and to continue this momentum, the company will be now focusing on two segments – one, the premium and luxury segment where TJEI has already established itself as a dominant player; and two, the ever-growing mid-rise buildings of the Indian real estate market – the mid-sized office and commercial spaces and residential condominiums, where TJEI will further consolidate its market position in the upper middle segment with products 'Made-for-India'.
We are also using our JV with Johnson Lifts extensively. Johnson's reach is spread across 50 cities in the country and they have a sales force of around 300 people. Although Toshiba is a late entrant in Indian market, we have access to a very strong sales network and that is one of the reasons why we have successfully achieved sales of 2000 units in just six years.
We are confident about expanding our business to become the leading player in the market and achieve 2000 unit sales per year by FY 2022.
Junichi Kyushima, Managing Director, Toshiba Johnson Elevators (India) Pvt Ltd (TJEI)
18