We follow Indian and British standards for superior scaffolding and formwork solutions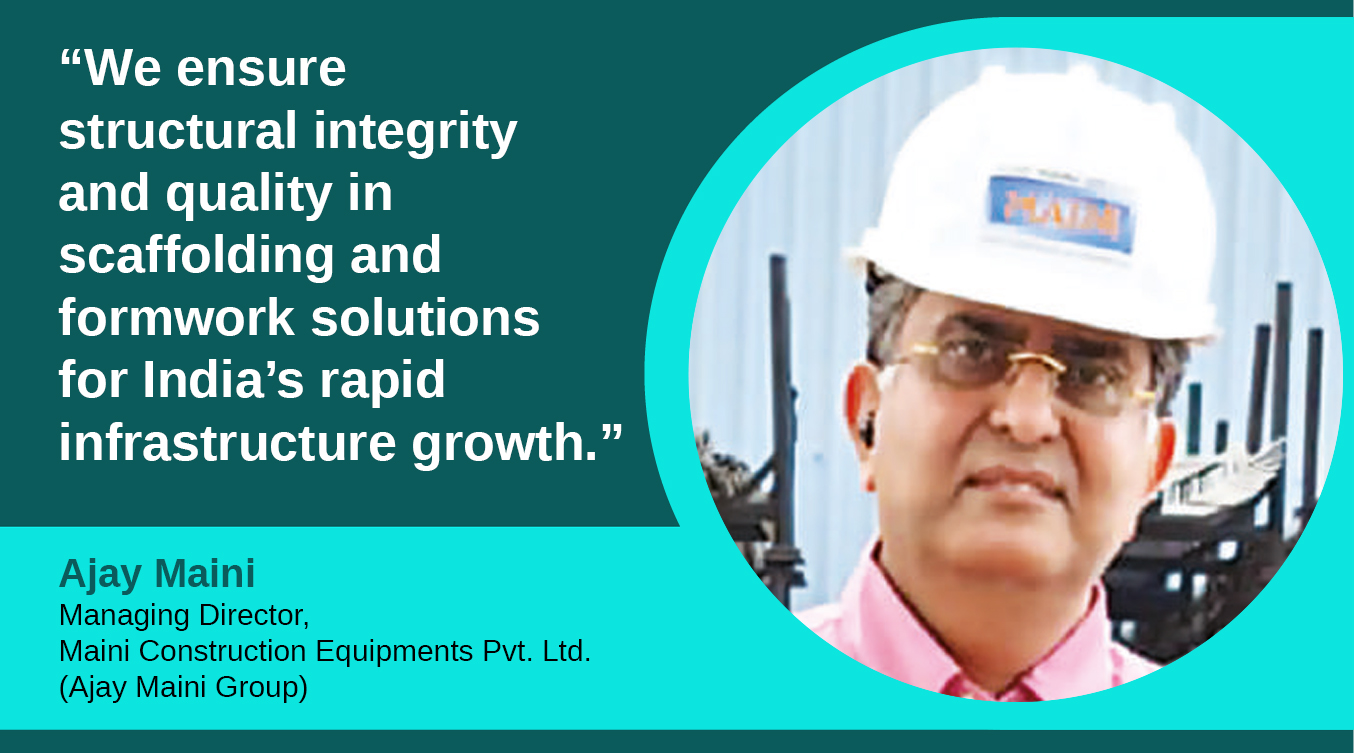 We all have seen a remarkable growth in the Indian infrastructure in terms of building roads & bridges. Many projects are being undertaken at a very fast pace under various government schemes that demand a high level of commitment at each level of execution.
We at Ajay Maini Group, the indigenous formwork manufacturers are determined to contribute in the ongoing development journey of India.
How can we enhance collaboration between contractors and vendors in construction projects to ensure optimal design, sustainability, and safety standards?
 Currently, most projects are on EPC modules, and contractors look up to the vendors to get involved and provide the best support in designing formwork and scaffolding, ensuring sustainability with world-class safety measures.
We are geared up to meet our valuable clients' growing and diverse demands right from exploring meticulously by upgrading in-house design software, setting stringent procedures and acquiring internationally affiliated quality accreditations.
What sets your scaffolding and formwork products apart from those of your competitors?
Having a legacy of 35 years, we are one of the oldest manufacturers in the scaffolding and formwork industry. Nevertheless, we consider ourselves business associates rather than a vendor and are accommodating in carrying out challenging jobs. Our excellent quality and unmatched service keep us ahead of our competitors.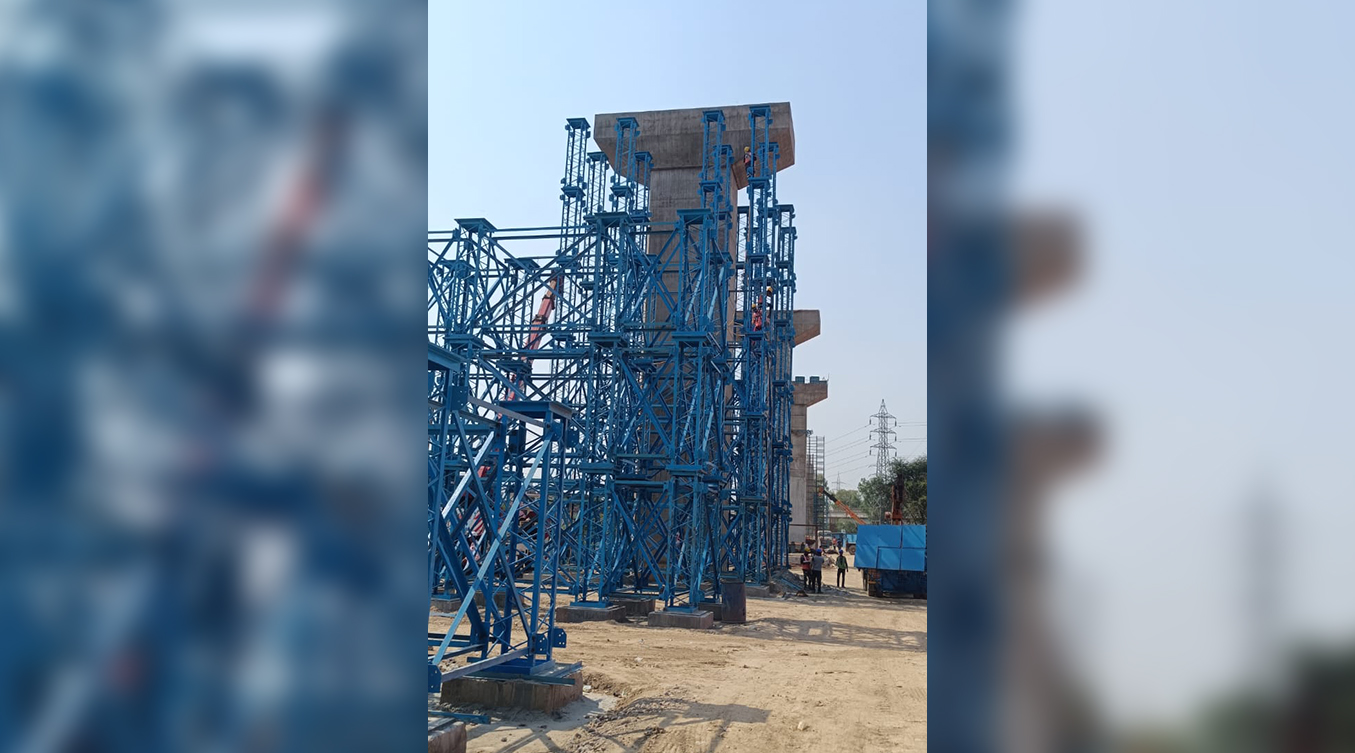 How do you ensure the safety and quality of your scaffolding and formwork products?
Scaffolding and formwork solutions offered by Ajay Maini Group are being designed and produced by following applied standards such as Indian and British Standards. All the specifications, dimensionally and metallurgical, undergo stringent checks if the required product is available for inspection/test by the client or to a third party before dispatch.
Can you describe your manufacturing process and the materials used in your scaffolding and formwork products?
We are using structural grade material procured from reputed suppliers. Manufacturing of our scaffolding and formwork consists of processes starting from analysing and getting required design approvals from the client. Quality checks are on auto mode at every production stage and are monitored to eliminate the chances of surpassing any defect. Records are in place following applied standards. Conducting Internal audits at frequent intervals

What sustainability measures or initiatives has your company taken in its scaffolding and formwork manufacturing processes?
We provide a safe working environment and encourage our workforce to come forward with suggestions for improvising manufacturing operations. Besides, we have taken various initiatives, including constantly upgrading our design software that allows review and confirms safety and accuracy in design; automated inventory management is implemented in managing resources and materials.
For more details:https://mainiformwork.com/
44