APL Apollo unveils India's first rainproof integrated solar roofing solution: Inroof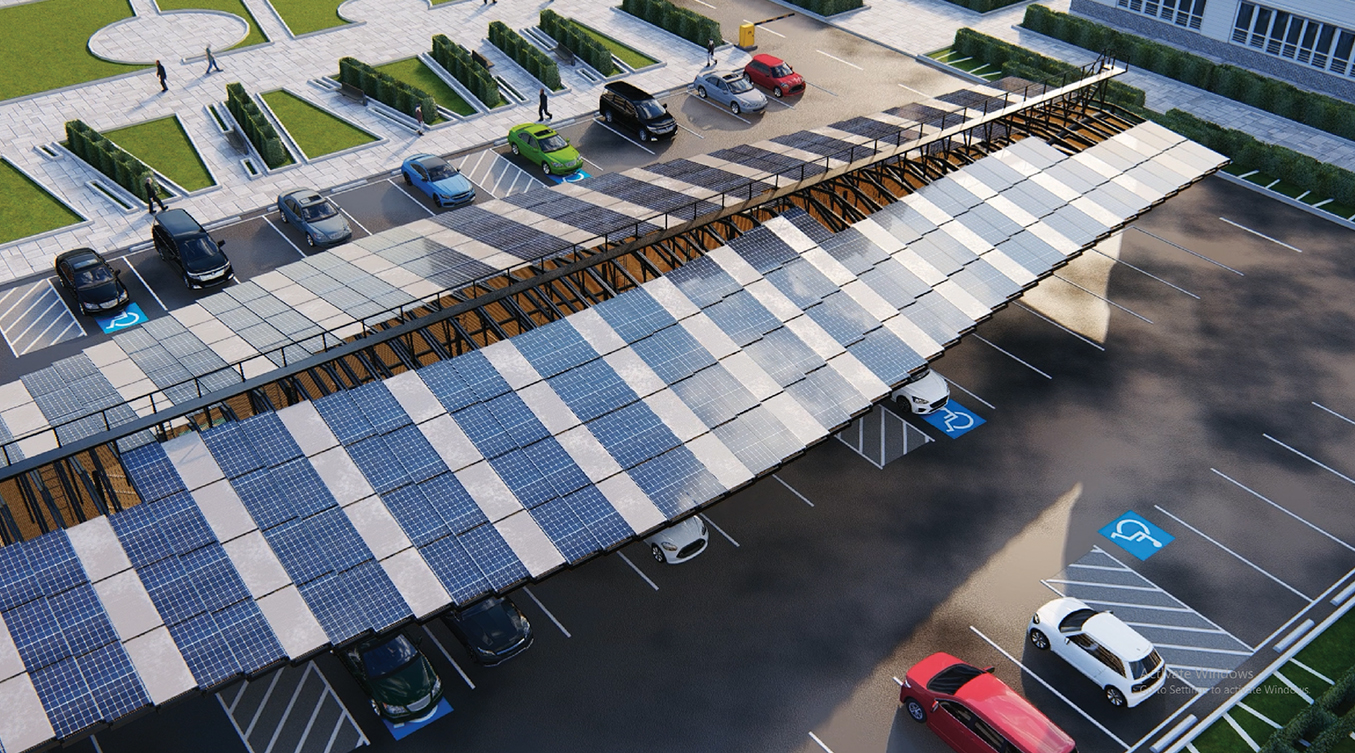 APL Apollo Tubes and Ornate Solar announced their strategic partnership to design, engineer, build, and manufacture innovative structural solutions for India's solar industry.
The new venture would complement the existing business lines of both companies to leverage their shared expertise in structural steel engineering and solar energy to build integrated energy solutions that can redefine sustainable construction.
With its investments in DFT (direct forming technology), APL Apollo is already revolutionising the steel construction industry with its unique ability to manufacture customised rectangular steel sections that can be engineered to save building costs by up to 15 percent and enable 3x faster construction for infrastructure projects.
With its core philosophy of 'Growing Faster by Building Faster' and a focus on continuous innovation, APL Apollo has captured 55 percent of the market share for steel tubes across India. He has won the trust of millions of consumers around the world.
Anubhav Gupta, Chief Strategic Officer of APL Apollo, speaking on the partnership with Ornate Solar at the 'Nayi Soch' Steel Building Solutions conference held in Bangalore, said, "APL Apollo has consistently pushed the boundaries of steel construction with new product launches and revolutionary thinking. We have been the first to introduce structural steel square and rectangular hollow sections up to 300 x 300mm; pre-galvanised (GP) structural steel tubes; direct forming technology; and hollow steel sections up to 500 x 500 mm. With InRoof, we are the first to launch an integrated solar roof for the pre-engineered building industry. This innovative product will use APL Apollo's existing products, such as solar torque tubes and coated products. This aligns with our strategy of creating new markets for our products."
"In Ornate Solar, we saw the same core philosophies of innovation and sustainability that drive their design thinking to create new products. We're excited to see how we can continue to disrupt steel construction with this partnership further and add these products to our catalogue of building solutions."
Ornate Solar is among India's leading solar energy providers, having worked closely with the largest renewable energy companies from Israel, Austria, the USA, and India to deliver 750+ MW of solar projects over the past eight years.
The APL Apollo Ornate InRoof unveiled at the event, is India's first integrated solar roofing solution to transform conventional solar panels into the primary roof for industrial sheds and commercial buildings. The patented assembly is completely rainproof and can be used for solar car parks, canopies, and facades, apart from roof-integrated photovoltaic systems.
"We're excited to have this opportunity to bring indigenously designed and engineered products to the global solar landscape through this association with the Sudesh Gupta group. For over three decades, they have revolutionised steel tube manufacturing and are role models for this generation's entrepreneurs on how to build a sustainable business," said Aditya Goel, Chief Executive Officer of Ornate Solar.
for more info visit : https://aplapollo.com/
66