Architects and Builders need to be more sensitive to waterproofing issues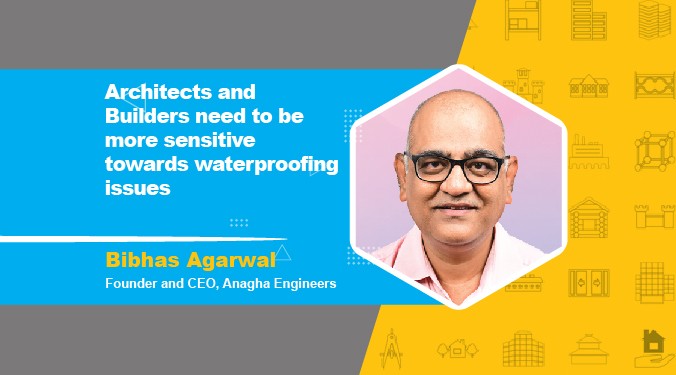 In India we have the capability to overcome complex problems, just that our architects and builders need to be more sensitive to it, says Bibhas Agarwal, Proprietor, Anagha Engineers.
Bibhas Agarwal talks about what kind of waterproofing chemicals are best suited for different purposes. 
What kind of adhesives are best suited for inclement weather? Why?
The first thing we need to consider is how to seal the gap between the metal frame of the window and the wall during heavy rains.
So far, silicon has been the best sealant, because it has the capability of resisting weather, humidity, rain, sun, UV light, and wind. However, prices of silicon have soared, and another technology has arisen called MS, Modified Silane Technology, which is much better. MS has a very good bonding and expansion capability between the substrate and the sealant. It can also withstand a greater range of movement as compared to a silicone sealant and can withstand temperatures up to 100 degrees Celsius.
What kind of insulation does a sealant offer when it comes to dust, sound and heat transmission?
When it comes to sound insulation, because of micro-gaps, the sound travels. If we can block them, then we can improve sound insulation. Moreover, if you want to have even better sound insulation, you can use polyurethane foam.
In cases where the gap is more than five millimeters, sealants will not work because they do not have that capability. Then we apply the sealant on top of the foam by filming with a polyurethane foam spray can and filling up the gaps. The form now has four different insulation properties; it is electrically insulated, sound insulated, water insulated, and heat insulated.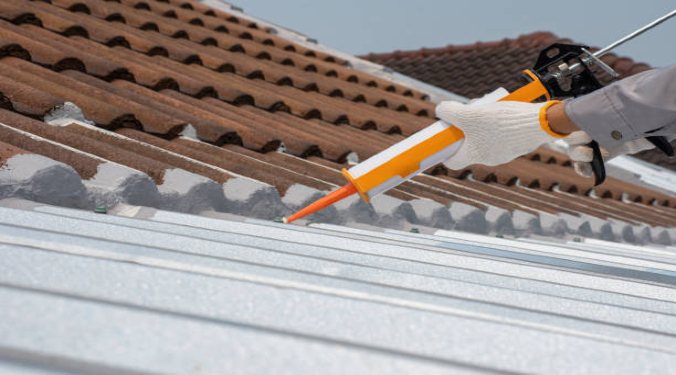 What makes water based latex a popular sealant for use in residences?
Water-based coatings are popular because of price alone. In severe climates, however, it is not recommended to use them due to three main reasons. First, they are not flexible enough to allow for enough elongation. Secondly, they have low adhesive properties, so cannot hold on to the application. We need to take care that we apply the coating before rain otherwise it may dissolve. Furthermore, there is a need to include adhesives and sealants in the education of civil engineers and designers since many new engineers lack adequate knowledge.
The use of prefab has increased in housing and infra projects, what kind of adhesives and sealants are desired in such projects?
In precast projects like bridges and metros, PU or MS sealants are ideal. As builders, architects, and clients, we need to be more sensitive and considerate about this issue. Reputed companies lack the understanding of why their joints are cracking. 
Additionally, in several developed nations, and ultra-luxury developments meant for SMWs, a problem such as this is unimaginable, but it happens sometimes due to lack of knowledge. In India we have the capability to overcome complex problems, just that our architects and builders need to be more sensitive to it.
11