Dextra's Bartec Couplers enhance structural integrity in the iconic bridge project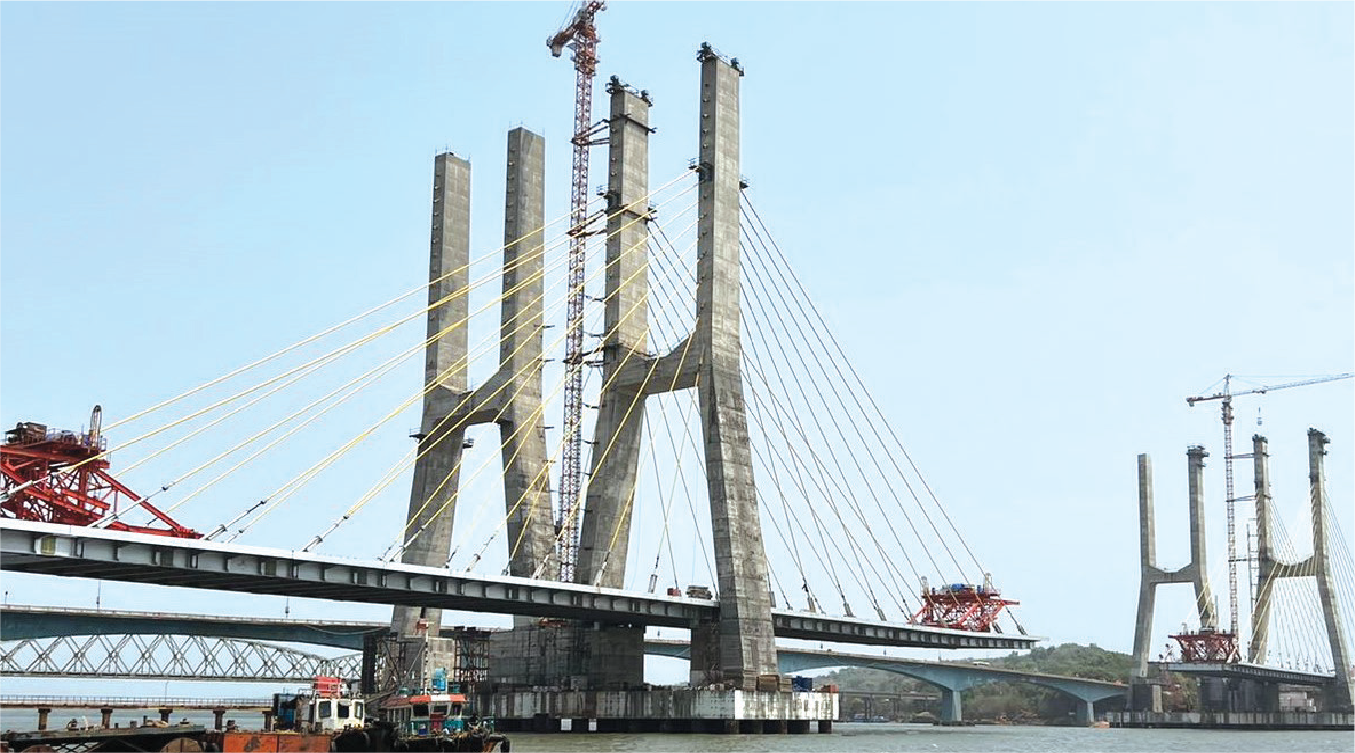 "Dextra's Bartec Couplers Unite Fe 500 and Fe 600 grade steel, paving the way for unparalleled structural resilience."
The construction of an extraordinary cable-stayed bridge over the Zuari River in South Goa is pushing the boundaries of engineering. This impressive structure is the second-longest cable-stayed bridge in India and the widest. It serves as a crucial expressway (NH-66) connecting Panaji and Margao, spanning a length of 640 meters. The approach roads extend over 13 kilometres, starting from the Bambolim cross in North Goa and reaching near the Verna industrial estate in South Goa.
The Cable-Stayed Bridge over the Zuari River is designed to be 640 meters long, with a central span of 360 meters and end spans of 140 meters on each side. It boasts 27-meter wide dual carriageways and a centre median of 10.7 meters. The deck comprises a composite structure made of steel and concrete. Notably, plans are underway to construct a tourist observatory, a revolving restaurant at the 110-meter-high tower, and a parking facility in Agasiam Village.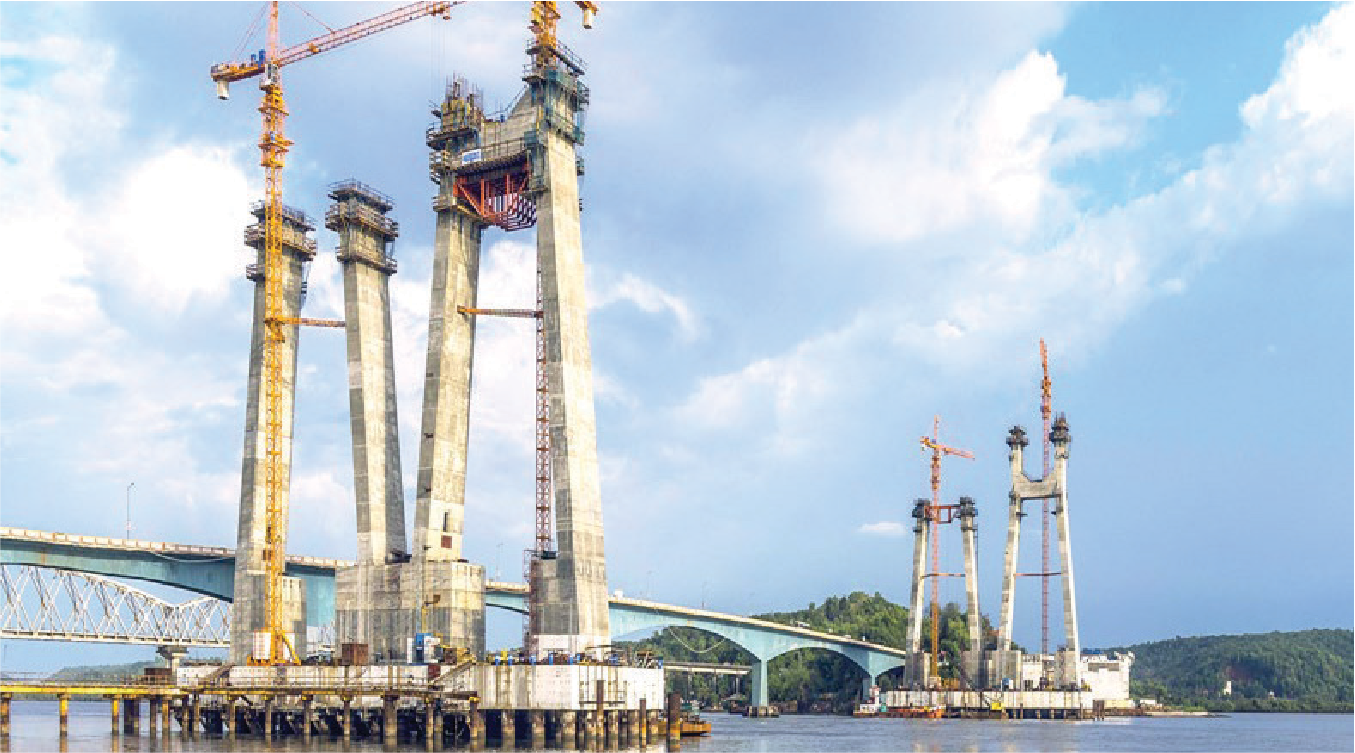 For this grand endeavour, Dextra has supplied its renowned parallel-threaded rebar splicing solutions, Bartec, for Fe 500 and Fe 600 grade steel. Over 160,000 Bartec couplers have been installed in pile cages, caps, and pylons. It is worth noting that this bridge project is unique, as it incorporates Fe 600 grade steel in the pile caps and Fe 500 grade steel in piles up to a depth of 48 meters. The pylon, standing at 103 meters in height, is also designed using Fe 600-grade steel. Bartec couplers, with their parallel threads, provide full-performance mechanical rebar connections without reducing the cross-section area of the bars. This characteristic strengthens the structure and simplifies inventory management by utilising a single type of coupler for standard and positional applications.
To prepare the bar ends, three high-productivity machines sequentially carry out cutting, cold forging, and threading. In addition to Bartec couplers, the contractors have chosen Dextra Post-Tensioning Bar Systems for the bridge's precast segments. These post-tensioning bars assist in erecting the segments and ensure quality-controlled casting within the project's timeframe.
Dextra has supplied Dilip Buildcon with 830/1030 grade fully threaded bars, measuring up to 7 meters in length, for yard applications and viaduct launching. Furthermore, Dextra has provided NRS with PT bars and accessories for Phase III of the project.
For more info visit : https://www.dextragroup.com/
24