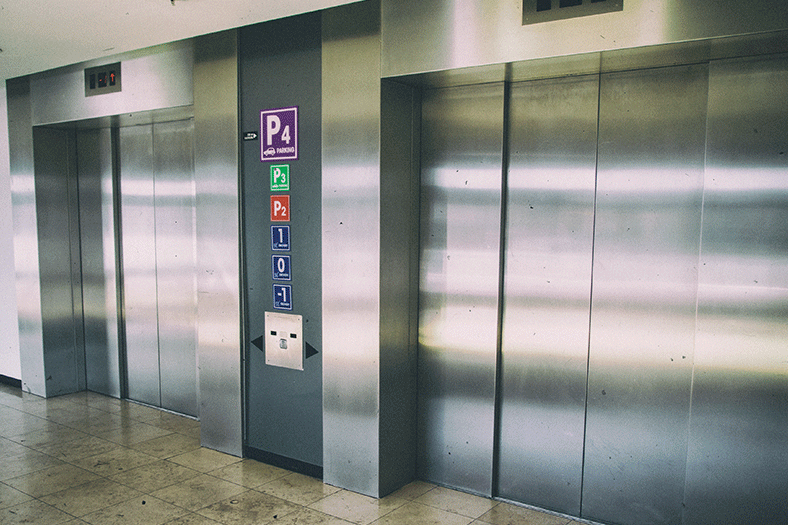 If it was not for elevators the existence of high-rises wouldn't have come into the picture at all, it is safe to hence say that elevators play an important role in addressing the urban challenges too.
As the skyline of the cities change and vertical high rises continue to rise higher, the importance of elevators has become more and more important. According to Anarock consultants "Of total 1,816 projects launched in 2019 across seven major cities, more than 52 per cent were of G+20 floors or more." Elevators, or lifts, are a key success factor for high-rise buildings.
The rate of urbanization is another crucial factor in increasing the importance of elevators "The rate of urbanization in cities like Singapore is almost 100 per cent and as countries like India witness the increase in urbanization, the number of high rises will only go up. With this the importance of elevators will only scale up further" says Rajesh Bywar, Director, KONE Elevators India.
From a user point of view the developer as also the architect has a few more things to consider before the selection is made. "Some of these factors which come into play," says Stephen D'souza, Director – Western Region at Otis Elevator Company "are safe and efficient travel, less wait time and comfort. The consideration is also driven by the innovative technologies utilized by the company in satisfying these factors. Elevators enable high-rises hence the speed, in-built safety technologies, data analytics, IoT are also some more key areas which govern the selection of high-rise elevators, not to mention energy efficiency which too is a keyword."
In-built safety measures are very important in case of elevators in case of an unfortunate technical malfunction. If an elevator car malfunctions, lives could be at stake and it is indeed very important to ensure that a safety mechanism is in place." Each of our elevators are also fitted with an overspeed governor," says Raj Iyer, Country Head (Sales), Schindler India Pvt Ltd "which starts activating in case an elevator travels at a speed which is 30 per cent over the rated contract speed. So, if it is rated at five meters per second speed and if it is traveling at a speed, which is more than that, it starts getting activated."
With the onslaught of the pandemic which has gripped the world, the safety measures have been revisited and revised. "Considering physical distancing measures as well as the need for people to be able to move around in shared spaces safely, says Amit Gossain, MD, KONE Elevator India, "KONE's technical knowhow and innovation came together to create health and well-being solutions that can be used to encourage physical distancing while enabling a safe and convenient return to public settings. From Escalator Handrail Sanitizer, Elevator Call Feature to Elevator Air Purifier, these innovative solutions that support well-being will help people transition to a new normal."
thyssenkrupp Elevators too have launched a series of solutions to ensure passenger safety. Manish Mehan, CEO & MD, thyssenkrupp Elevator (India) says "As we strive to make every elevator a healthy and disease-free space, we have launched an advanced air purification solution, LED thermal camera and Aerosol disinfectant solution. Our cabin air purifier has been designed with dual disinfection technology to sanitize and purify cabin air and walls. It's powerful wholly-enclosed UV photocatalyst and Germanic slow-released molecules can effectively eliminate over 99 per cent bacteria and other harmful pathogens from the air."
"Further," he adds "its biological recognition technology can successfully recognize whether there are passengers on board. It also ensures that the elevator is disinfected before every service to safeguard all passengers' health to the greatest extent. One of our cabin wellness solutions is an unobtrusive infrared thermal camera, which monitors each passenger's body temperature as they enter the cabin. This triggers alerts that can also enable building management to track and notify passengers who may be unwell."
To safeguard the lives of its elevator users Otis is making use of touchless technologies "Touchless technologies are especially attractive options in this current environment," says Sebi Joseph, President, Otis India "One example of touchless technology is the Otis eCall app. The app enables passengers to use their cell phone as their personal elevator call button and call an eCall-equipped elevator when approaching it. In addition to our touchless technology offerings, we also offer an elevator and escalator purification products and services for customers. Some examples of these include Elevator purification fans and Handrail sanitizers."
13