Expert advice on selecting eco-friendly and effective waterproofing solutions for monsoon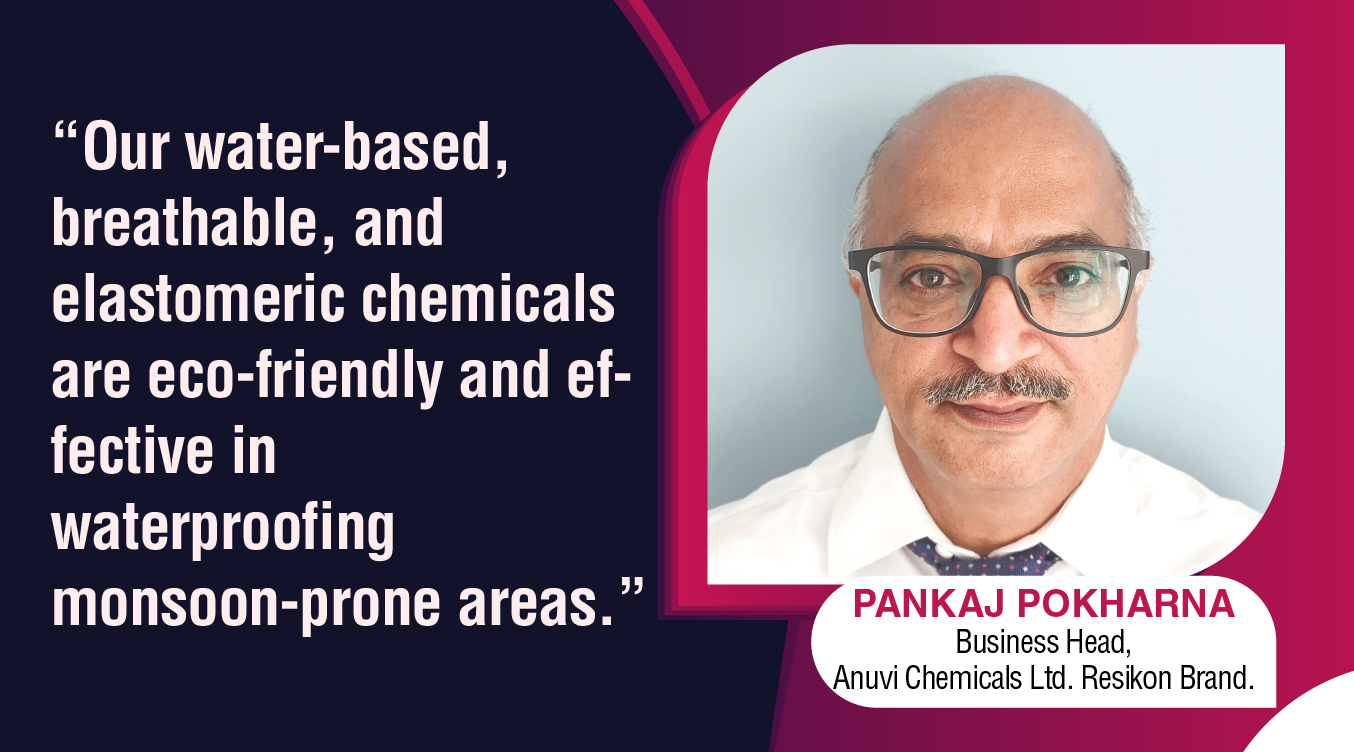 Pankaj Pokharna, Business Head, Anuvi Chemicals Ltd. Resikon Brand, discusses their waterproofing solutions and unique features.
What are the important considerations when choosing a waterproofing solution for regions that experience monsoons? 
The key factors include hiring an expert in waterproofing and structural repair to identify the specific areas of leakage, such as terraces, walls, chajjas, windows, ducts, or other potential sources of leaks. Selecting the appropriate products for each area is also important, as one product may only work in some areas. Additionally, it is necessary to determine whether the area requires additional protection beyond the waterproofing treatment. The selection of the appropriate waterproofing products, specifications, and application methods is also critical. 
What are the advantages and disadvantages of waterproofing techniques for the monsoon season, such as chemical coatings, membranes, and sealants? 
The advantages of using chemical coatings are that they are easy to use and can be applied by regular applicators, are lightweight and do not add extra load on the base surface, can be applied in dry and damp conditions, and they are resistant to UV, algae, and fungus while being breathable. They are also elastomeric and can bridge cracks up to 2 mm without cracking, allowing for a jointless continuous film. Any future damages are visible and easily repaired with the same material, saving time and cost. However, the challenge lies in determining which chemical coating is suitable: cementitious polymer-based, pure acrylic elastomeric-based, polyurethane, polyurea, crystalline, or silicone-based coatings, as no one is an expert in all types of chemicals. Thin films of 110 microns to 2 mm thickness require protection, and damage is possible if not appropriately protected.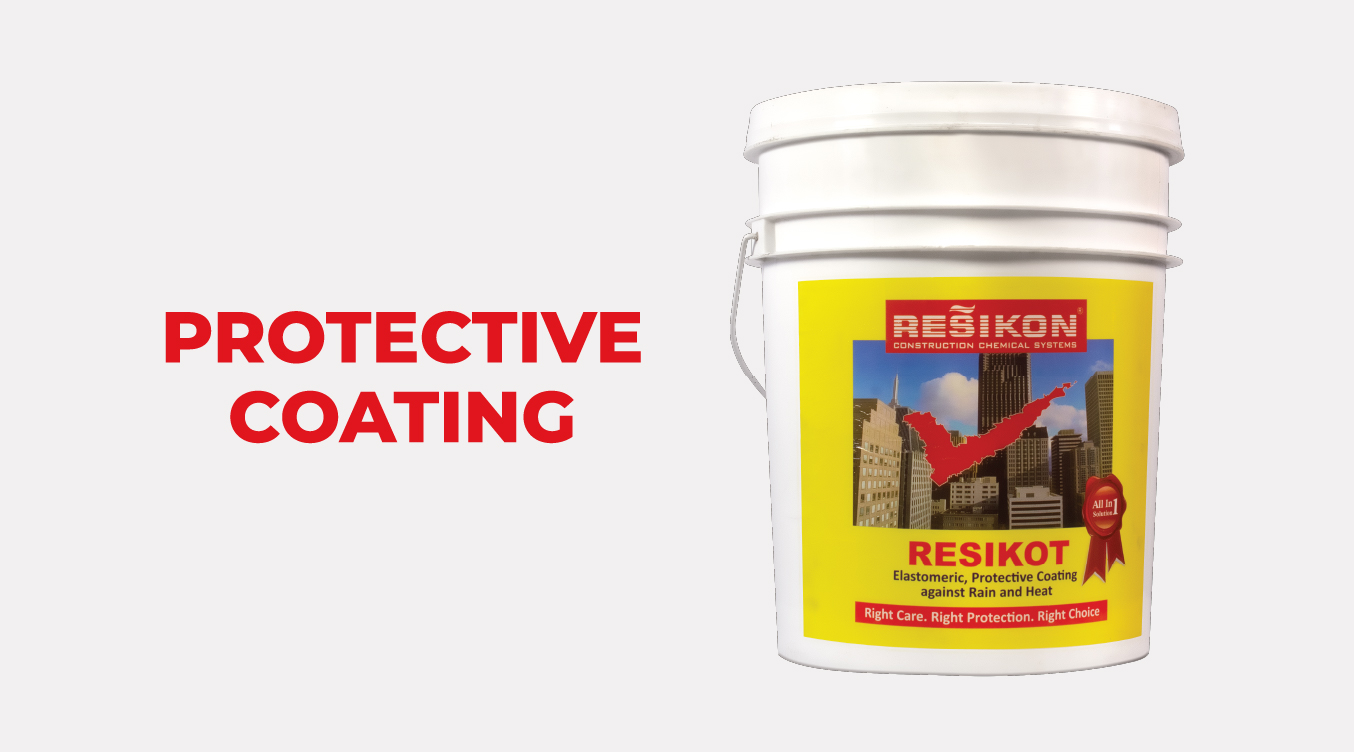 On the other hand, the advantages of using membranes are that they are heavy-duty, tough, and long-lasting, have a high resistance to abrasion compared to chemical coatings, can be used on large to very large spans, and can withstand high and low temperatures. However, they cannot be applied on wet, damp, or moist surfaces, as the moisture content must be below 5 percent, and only expert and trained applicators can make the application. Some chemicals include APP, EPDM, PVC, HDPE, and TPO membranes.
Are there any eco-friendly waterproofing solutions that are suitable for the monsoon season?
There are eco-friendly waterproofing solutions that are suitable for the monsoon season. Water-based, breathable, and elastomeric chemicals are considered eco-friendly and effective in waterproofing monsoon-prone areas. These chemicals are typically low in VOCs (volatile organic compounds) and do not release harmful chemicals into the environment. They also allow the substrate to breathe, preventing moisture buildup and reducing the risk of mould and mildew.
For more info visit : https://www.anuvi.in/
29