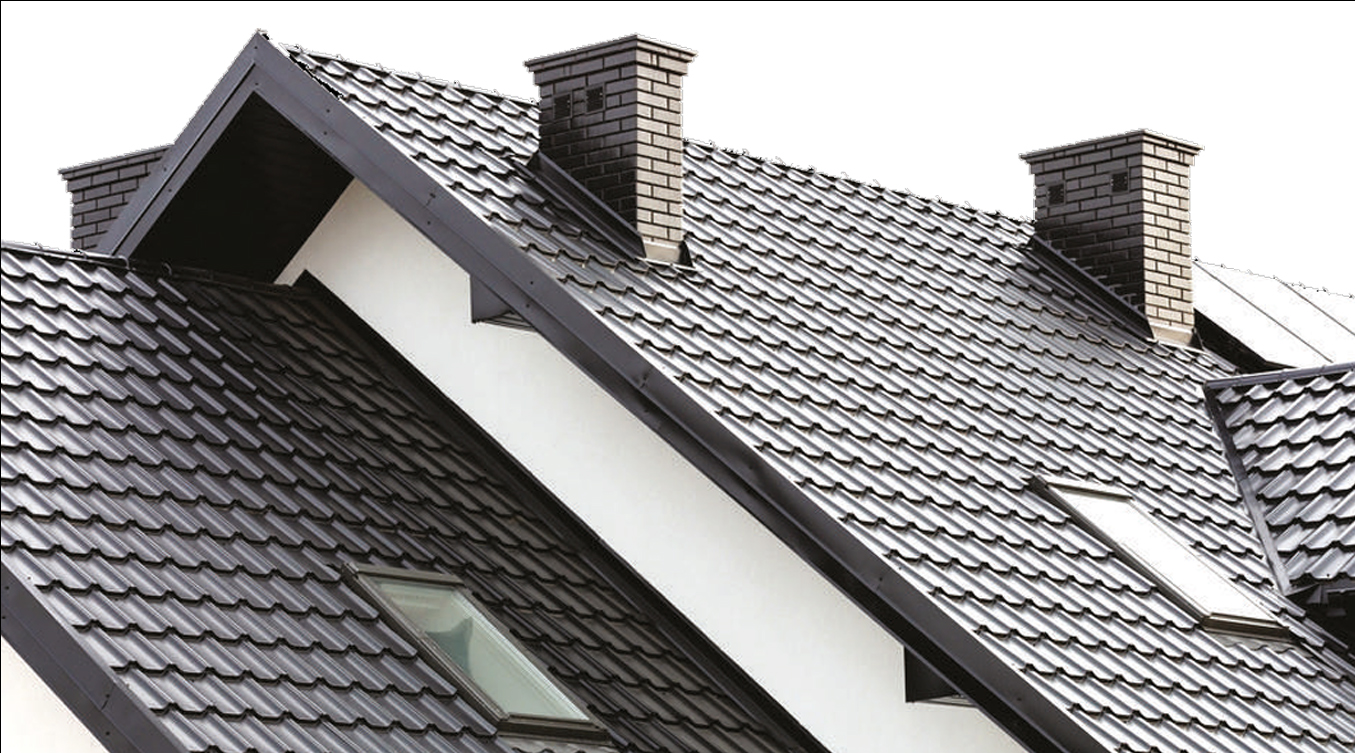 Leading experts across the roofing industry have shared their expertise on trending technologies and advancements in energy-efficient roofing solutions.
India's Roofing industry is gearing up for the next generation of ambitious projects. Developing infrastructure and Industrial segments are driving demand for roofing materials and solutions. There is a shift from conventional roofing systems to more modern systems in the industrial, commercial, and even housing sectors. With increased investment in infrastructure projects, customers are looking for an architectural solution which provides durability, flexibility, along with aesthetically pleasing designs on roofs. The roofing industry's future is bright, considering the high demand in the construction industry. 
Durability and Resistance to Weather Conditions
To ensure the durability and long-lasting nature of ideas, even in harsh weather conditions, it is essential to establish a solid foundation of research and logical reasoning. Ideas should be adaptable, capable of evolving with changing circumstances, and resilient enough to withstand challenges. Peer review and critique help identify weaknesses and refine ideas, while practical testing in real-world conditions validates their viability. Future-proofing involves anticipating potential challenges and incorporating continuous improvement to ensure ideas remain relevant and effective over time. 
Aslam Logade, the Founder & Partner of Zara P, expresses great confidence that their product will endure for at least another ten years. In roofing, the company has conducted extensive laboratory and client trials to repair existing roof sheets and apply a new roof coating to new sheets. Logade further elaborates, "When evaluating cost-effectiveness, our solution proves to be highly economical compared to SS and aluminium roof chips, particularly when considering the advantages of economies of scale."
Further, in discussion with Mr. U.N. Sharma, the Director of Colorshine, he states that their company specialises in three distinct brands that serve different market segments. He says, "Using AZ 150 as the substrate material and applying higher coatings of up to 35 microns on both the top and bottom surfaces, they guarantee exceptional quality and durability, even in harsh coastal conditions." Mr. Sharma emphasises their commitment to delivering reliable roofing solutions tailored to specific market needs.
Latest Advancements 
Recent advancements in roofing technologies include the rise of solar roofing, which integrates solar panels or tiles into the roof for energy generation. Cool roofs are gaining popularity, using reflective materials to reduce heat absorption and energy consumption. Green roofs featuring vegetation offer insulation and stormwater management benefits. Smart roofing systems utilise sensors and data analytics for real-time monitoring and proactive maintenance. Researchers are also exploring self-repairing roofing materials that can detect and mend small damages. Moreover, lightweight and durable materials such as composite materials and advanced alloys are being developed to withstand harsh weather conditions. 
Ms. Nicole Crnic, the Business Development Head at Onduline, emphasises the company's commitment to product improvement and environmentally friendly practices. She states, "As a company, we are dedicated to improving our products and pursuing a greener approach." Crnic expresses excitement about introducing ONDSOLAR, their latest product, alongside their existing lineup of sheets and tiles. 
Mr. Rajesh Shete, the CEO of GreenShield, confidently states about their product, "The top factor on our list is the ability of our product to reflect sunlight; our products have a verified solar reflectance index of 100 percent, a positive development for Indian manufacturing." In addition to its roofing membranes, Green Shield offers distinctive products that allow sunlight to penetrate through roofs, including their highly specialised translucent skylights, which any other company in India does not manufacture. 
Mr. Aslam, about their company's upcoming endeavours, highlights their primary focus on insulative coatings. He expresses concern over the alarming increase in CFCs and global warming, which has prompted them to develop cooling solutions. These three cutting-edge fields represent their current areas of exploration and innovation. Mr. Aslam emphasises their commitment to addressing environmental challenges and pushing the boundaries of technological advancement in these specific domains.
Energy efficiency and cost savings
Energy efficiency and cost-saving roofing solutions include cool roofs and solar roofing. Cool roofs use reflective materials to reduce heat absorption, lowering cooling costs. Solar roofing systems generate electricity from sunlight, reducing dependence on traditional energy sources and lowering electricity bills.
GreenShield specialises in combating the urban heat island effect caused by excessive atmospheric heat. They offer effective heat reduction solutions for various buildings, including storage warehouses for electronic components, cold storage facilities, and specialised roofs for pharmaceutical industries. These roofs are specifically designed to address the significant heat generated by the nature of these buildings' purposes. Mr. Rajesh explains "GreenShield's roofing system is engineered to insulate heat on one side of the roof, resulting in a decrease in the overall building temperature". 
Additionally, Mr. Aslam emphasises that the market holds immense potential and opportunities. He highlights the unique niche addressed by the company, stating, "Even after an extensive survey of the entire exhibition, one would not come across a company specifically offering solutions to protect roof chips from fluoride, sulphide, flooring, hydrochloric acids, or alkaline substances." GreenShield primarily focuses on catering to green sectors of the industry, including chemical fertilisers, pickling lines, flooring for housing, and the JNPT port area. 
Furthermore, Ms. Crnic highlights that all their production facilities are ISO-certified, ensuring high-quality standards. They have internal testing facilities and outsource testing for factors such as fire rating, product quality, and green labelling to certified facilities in Europe and Asia. Ms. Crnic emphasises that their commitment to environmental sustainability has been recognised through their recent receipt of the green label certification. 
48