K-Lite LED bollards: Powerful design, powerful light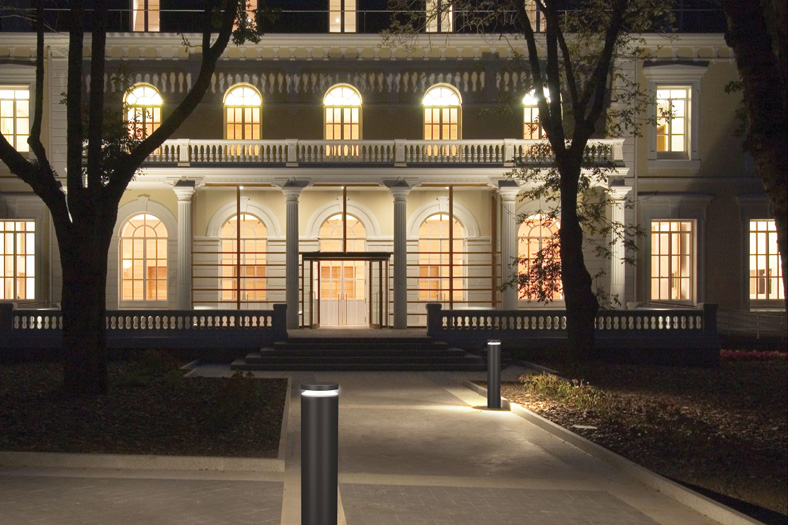 K-Lite has been manufacturing and exporting superior grade quality lighting luminaries for about four decades. It offers efficient and cost-effective LED bollards with rotationally symmetrical illumination for ground surfaces. The photometric design of these luminaires is based on LED integrated with K-Lite's precision reflector module.
Consistent implementation of a new technological developments combined with the highest technical and structural quality have resulted in these state-of-the-art luminaires, K-Lite said. These luminaires are characterised by their high luminous efficiency, extremely long service life and the uniformity of the degree of illuminance.
These luminaires are available in Ø100 and Ø166, three different heights to suit the installation site. Their sturdy construction makes them especially suitable for areas in which considerable robustness is required to ensure vandal proof service.
Applications
K-Lite's LED bollards are used for the illumination of footpaths, entrance areas, driveway, private and public areas.
Advantages
• Extruded aluminium alloy housing through homogenization for durability and thermal management.
• Stainless Steel hardware used for long life and for ease of maintenance.
• Silicon EPDM gasket used for IP ratings and conforming to the safety and reliability requirements of the products.
• UV stabilised, non-yellowing polycarbonate diffusers for better light transmission, vandal resistant and UV stabilisation.
• Finished with 60-micron thick polyester based powder coating for uniform deposition and excellent finish.
• CREE / OSRAM / NICHIA make LEDs, which are internationally recognised brands with higher lumen output are used for better illumination and longevity.
Contact
K-Lite Industries
D-10, Ambattur Industrial Estate,
Chennai – 600058
Tele: +91-44-26257710, 48581950
Fax: +91-44-26257866
Mobile: +91-95000 79797, 95000 85511
Email: info@klite.in I www.klite.in
11