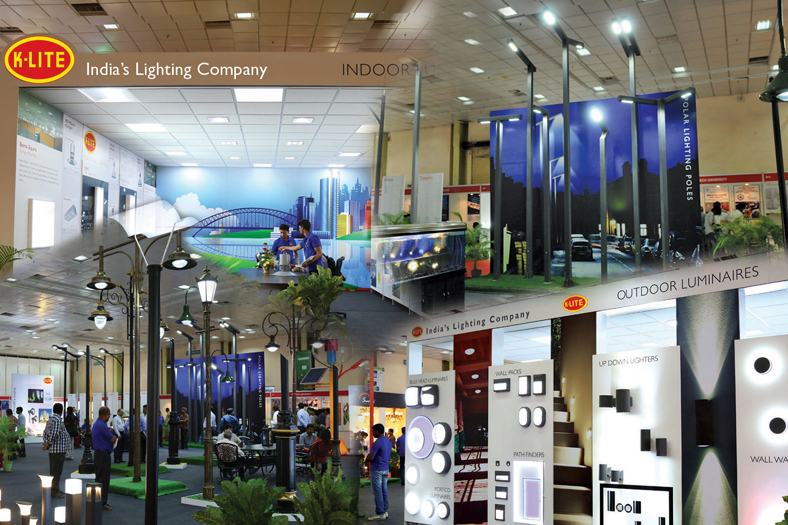 The Indian Society of Lighting Engineers will present the Light India International 2018 expo at Bombay Exhibition Centre, Mumbai during 19-21 January 2018.
The lighting industry in India is on a globalisation drive and is now providing the Indian consumers a variety of lighting products sourced domestically as well as from overseas. In the context of the reduced import duty regime in India, the globalisation drive is gaining momentum.
The growing living standards in India are finding expressions in the lighting industry in many ways. The country is in the midst of an unprecedented growth especially in infrastructure facilities. The Light India International 2018 will promote the developments taking place in the lighting industry and provide excellent marketing opportunities for all the products and services covered by the lighting industry.
Why exhibit at Lii 2018
• The event provides an excellent opportunity for you to meet your target clients on a personal level for effective marketing.
• An excellent platform to launch and showcase your products to government bodies, retailers, hoteliers, architects, project managers, signage specialists, lighting industry professionals etc.
• Gives opportunity to promote brand to an international audience.
• Provides access to important decision makers from the industry and useful market insights.
• Provides a conducive environment to help in making the right connections from across.
Visitor profile
Light India International will be mainly a B2B event. The fair will be open to public in the evenings. The visitors include architects, building contractors & engineers, construction companies, corporates, electricity boards, end users, government planning & development departments, home lighting solution seekers, hospitals, hoteliers / hospitality industry, interior designers, IT companies, lighting & LED industry professionals, lighting consultants, lighting dealers, lighting fixture manufacturers, municipal corporations, real estate developers, retail space designers, signage industry, stage lighting, and suppliers of equipment material to the LED industry.
Who should participate
• Manufacturers, importers, agents, dealers in lighting industry
• R&D institutions, testing & measuring instruments manufacturers
• Government departments, electric utilities, non-conventional energy, transport, housing, industrial development agency.
• NGOs engaged in energy development
• Publishers, service providers, lighting consultants & lighting design software companies.
For more details, visit Lii.co.in
6