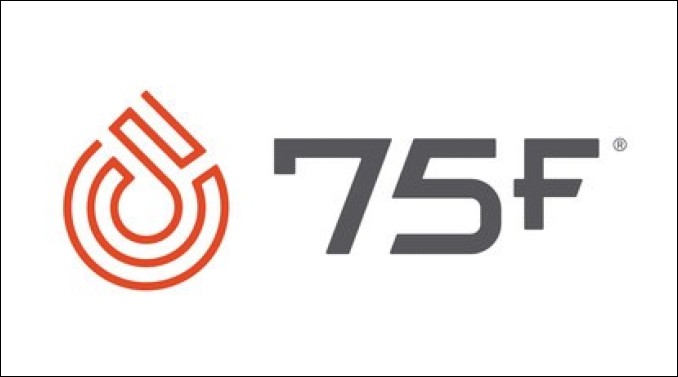 75F Announces Novus ES, a new and more Secure Global Software Ecosystem
Customers received Novus upgrades over the air for enhanced security, user experience improvements, customisation tools, and more.
75F, the leader in IoT-based building automation, today announced the successful over-the-air deployment of a new and more secure global software ecosystem, Novus ES. Novus is designed to provide defense-grade security, best-in-class user experience, complete customisation, and a new suite of industry-leading integration capabilities.
"Every new feature from 75F is about making building management faster, easier, and more energy efficient," says Deepinder Singh, founder and CEO of 75F. "Novus encapsulates everything we stand for in the building technology space, all with security at the forefront. With the Novus EcoSystem, our customers are setting a new benchmark in building automation."
75F's vertically-integrated, full-stack solution includes custom hardware and software that works out of the box to improve comfort and indoor air quality while optimising building energy. Because 75F is cloud native, 100 percent of customers who join the 75F Building Intelligence and Optimisation Service (BIOS) receive the Novus upgrade at no additional cost. 75F reports zero downtime and a smooth and automated deployment, with multiple live features unique in the industry including:
Security
Cybersecurity is increasingly non-negotiable. With Novus ES, 75F is the first control system with Vulnerability Assessment and Penetration Testing (VAPT) certification, SOC2 compliance, and a new O.R.A.N.G.E security framework. This ensures that building systems are not just smart, but also secure.
Usability
Ease of use is at the heart of Novus, helping all users diagnose HVAC equipment issues and complete simple system commands faster. Customers also now have access to live support via 75F's support team and can make one-touch global changes across their buildings. Another major addition is 75F's mobile ID technology, so approved HVAC technicians can scan 75F hardware and receive view-only data in real time, allowing troubleshooting and collaboration without endless logins.
Customisations
Novus revolutionises central plant management with features such as a chiller plant visualiser, an integrated data pump device, and new control panel options. Additionally, the 75F JACE and custom profiles further extend the ecosystem's capabilities, making it easier than ever to control complex equipment, lower energy consumption, and monitor system performance with in-depth central plant monitors and out-of-the-box alerts.
Integrations
75F users have access to a suite of tools to simplify integrations, such as Hayloft for digital twins, third-party device scheduling, a BACnet Certified Client-end Server, and more. Combined, these tools give 75F users the ability to scale 75F from simple, configurable applications to complex, custom deployments within a portfolio of buildings in an intuitive and sophisticated way.
About 75F
75F designs and manufactures the world's leading IoT-based Building Management System, an out-of-the-box, vertically-integrated solution that is more affordable and easier to deploy than anything on the market today. The company leverages IoT, Cloud Computing and Machine Learning for data-driven, proactive building intelligence and controls for HVAC optimisation. Investors include some of the biggest names in energy and technology. 75F's mission is to improve comfort and indoor air quality all while saving energy.
For more info visit : www.75f.io
17