Spartan Engineering Industries – Bringing innovation and a paradigm change in the construction business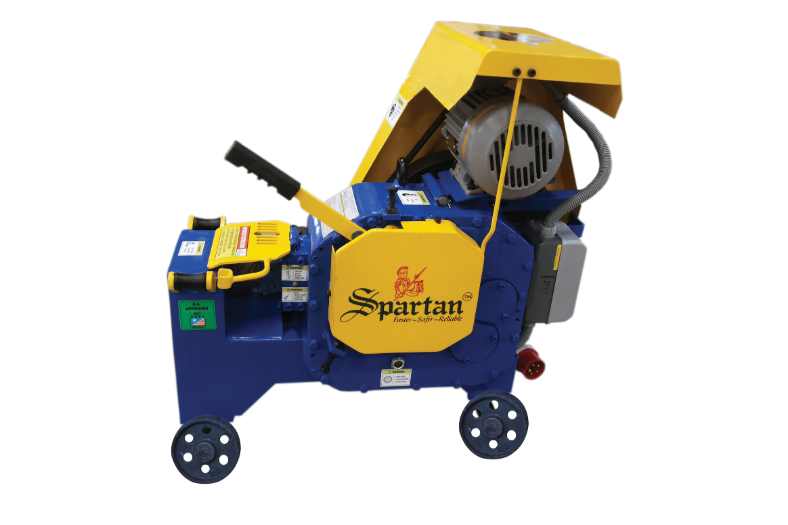 Initially involved in manufacturing bar cutting and bar bending machines, Spartan Engineering's portfolio today includes passenger & material hoists, rope suspended platforms and boom placers
The construction industry is a key driver of the Indian economy. The construction business in India is developing as a result of ongoing urbanization, impending infrastructural projects, and a growing population base. It is the third-largest contributor to economic growth, with significant opportunities prevailing ahead as well. On the other hand, exponentially growing public sector projects are a big boost to the burgeoning Indian construction industry. With various reforms being adopted, the Indian construction sector has seen both disruptions and optimism in the recent past. In addition, the rapidly growing technology is reshaping the way the construction industry operates and is managed in India, and hence it is also one of the major drivers of the industry. With an aspiration to be a revolutionary home-grown manufacturer of construction equipment and to strengthen the construction sector by integrating innovative machines, Dr. Vikram Mehta established Spartan Engineering Industries Pvt Ltd, which pioneered one of the most highly developed safe & revolutionary hoists like multi-functional material hoists to India. BAI (Builders  Association of India) even honored Dr. Vikram with the title of 'Navratna of Construction Industry' for his innovation in hoists. Dr. Vikram spoke exclusively with CEO Insights about his inspiration for entering the construction equipment manufacturing industry and the subsequent successful journey.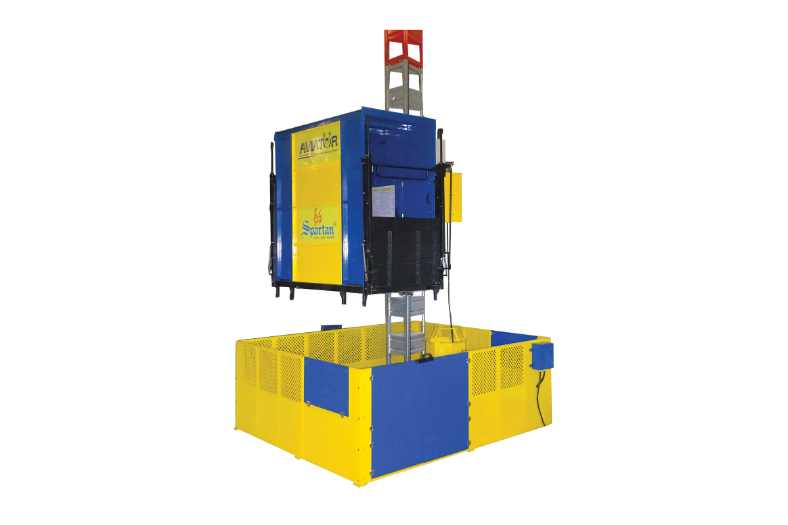 My drive for innovation and bringing a paradigm change to the construction business by introducing mechanized solutions drove me to enter into the manufacturing of construction equipment.
In 2005, I started working for my father's company. Later, I evolved my father's engineering firm into Spartan Engineering Industries, a manufacturer of construction equipment. I started the company by making bar cutting and bar bending machines, then moved on to bigger and heavier machinery including passenger & material hoists, rope suspended platforms and boom placers. I was responsible for bringing one of the most advanced, safe, and innovative hoists, multi-functional material hoists, to India, and establishing Spartan as a well-known brand in the field of hoists. And accomplished in propelling Spartan to the top of the Construction Equipment Manufacturing Industry. Along with retaining a solid market share, later established a brand that has reached many milestones. My advice to the emerging leaders is to be patient, persistent, and to have faith in the Indian economy and construction industry scenario This pandemic has taught us a lot of things and has also had an impact on how business is conducted.
Spartan's key mission throughout the pandemic was to be with consumers, understand and empathize with their problems, and handle the situation with courage and patience. Spartan's whole team was in contact with all of the company's nationwide customers, ensuring that all deliveries were made on time and that service was offered at all locations wherever possible. During the pandemic, customers' trust in Spartan grew exponentially, and Spartan was able to accomplish some record business. Spartan's primary goal is to improve productivity, speed, and safety in the construction and infrastructure industries by providing advanced mechanized solutions that save customers money, time, and effort. We envision ourselves achieving this with a mission of being a leading Indian MNC by establishing in 25 countries and focusing on innovation and trust. This is how we envision ourselves becoming a Rs. 500 crore Diversified Group with a 10-percentage net profit by 2026 The construction industry will only increase from here on out. All efforts that were halted owing to the pandemic have already resumed. According to discussions with important government officials and boards, a slew of infrastructural and real estate projects are in the works. Spartan is prepared to seize these possibilities and will experience consistent growth and leadership in the Construction Equipment market. We intend to direct Global Operations from 3,500 sq. ft. Luxurious Corporate Office in a Prestigious Commercial Hub. Spartan will improve its global infrastructure by opening three offices in Dubai, Brazil, and Colombo. Spartan will have a leading market share in ten nations. Spartan will be India's largest manufacturer in Rack & Pinion Hoist Sales, Rental, and Refurbishment. My advice to the emerging leaders is to be patient, persistent, and to have faith in the Indian economy and construction industry scenario. India is already on its way to becoming the world's fastest-expanding economy, and the construction industry will benefit greatly as
a result.
47