Harmonising architectural integrity between nature and aesthetics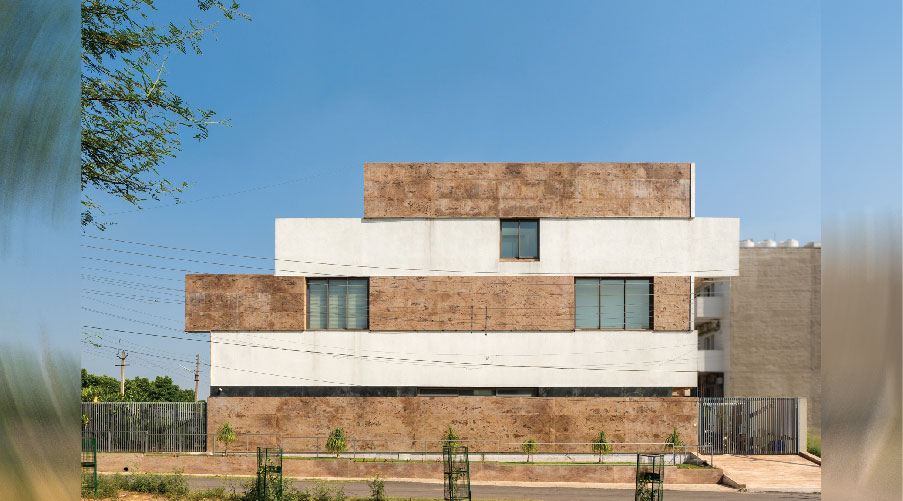 "Amidst the symphony of architectural contrasts, a touch orchestrates tranquillity within the charged voids, crafting a residence that dances between modernism and timeless values."
In the realm where artistic vision and structural ingenuity converge, the signature touch of Principal Architect Aman Aggarwal from Charged Voids resonates an unparalleled grace, RESIDENCE 414, nestled in the vibrant satellite town of Panchkula, Haryana. The project is a testament to the fusion of modernism and timeless architectural values. This paradox inspired the architect to envision a dwelling that offers solace amidst the chaotic growth, reconnecting with the essentials of architecture.
The design narrative revolves around privacy, communal living, and connection with nature. A central courtyard becomes the fulcrum of the layout, with varying interactions depending on the floor level. This thoughtful distribution ensures comfort and privacy for both the elderly inhabitant and the tenants, resonating with the innate balance between public and private realms.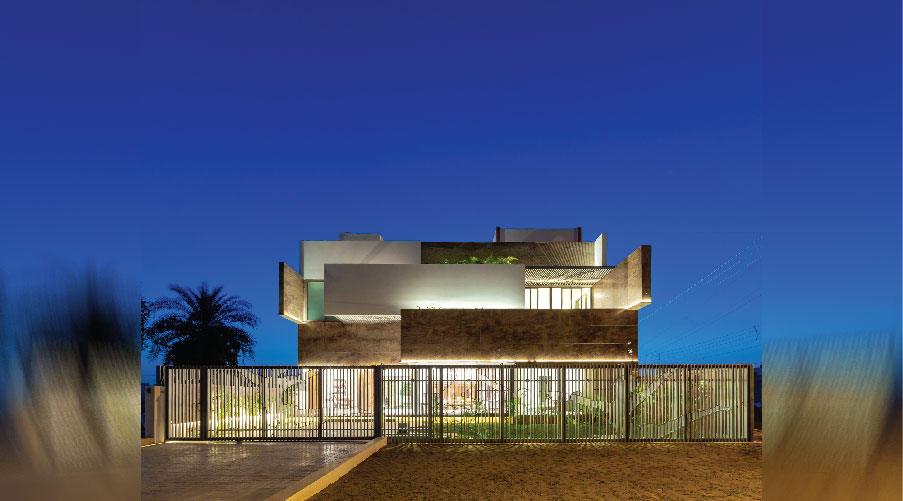 Responding to the disparate architectural surroundings, the facade is a deliberate departure from the surrounding glass-clad buildings and older, more compact clusters. The architect ingeniously employs a "plane," a fundamental architectural element, to compose a blank facade that expresses purity amidst the cacophony. The stacked planes embody a return to architectural essentials, a call to pause amidst the clamour of insensitive development.
The lower level caters to the primary occupant—an elderly lady—offering functionality and elegance. Public spaces meld seamlessly, creating an open, inviting atmosphere. The double-height living area breathes expansiveness into the dwelling, acting as a vessel for volumetric expansion. To grant the lady her haven, a separate elevator grants access directly to her private terrace, offering solitude amidst the skies.
The upper floors house units that balance the desires for community and seclusion. Thoughtfully designed one and three-bedroom units offer intimacy while fostering interaction through common areas. Private terraces extend from these spaces, allowing occupants to embrace the outdoors without compromising privacy. This spirit of balance extends even to the domestic help, who enjoy their own concealed terraces.
for more info visit : https://www.chargedvoids.in/
8