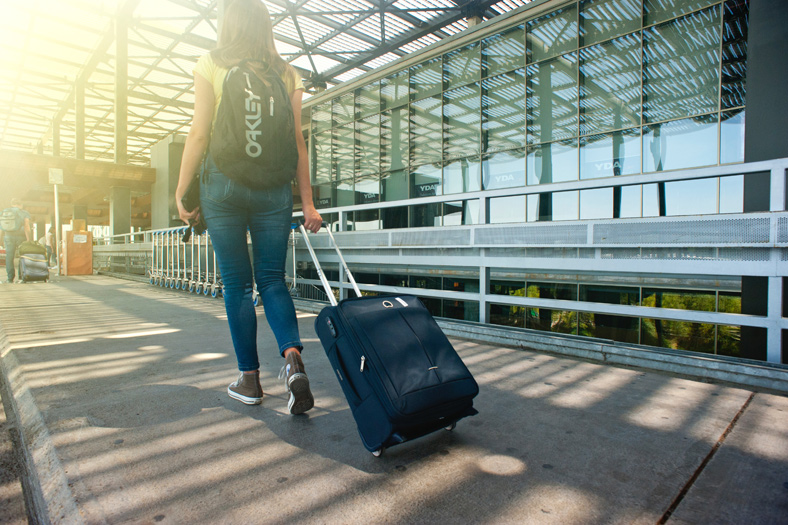 Enhancing visual appeal, roofing helps to maintain the sustainable features in the external appearance of buildings.
Roofing enhances the visual appeal of a building therefore plays a significant role in any structure. Manufacturers of roofing products and architects are trying to convey innovative designs and as also hold on to sustainable features when it comes to external appearance of the building.
Airport structures have observed stable growth in the recent past owing to the latest innovations and new products that have been making their way into the Indian market. However, lack of quality manpower for installing roofs has impeded the growth of the roofing industry. Unorganised players offering roofing solutions at meagre prices also gives a wet blanket to the industry's growth.
A roofing, cladding and facade solution that is thermal efficient and transparent to be able to harness broad daylight, light weight implying lighter and more economical structure, leakage free, impact resistant (200 times stronger than glass), could help build airports that would in turn aid the ecosystem by utilising natural daylight and reducing dependence on artificial lighting.
The Chhatrapati Shivaji International Airport Terminal 2 in Mumbai is one of the examples of world-class airport structures in India. When it comes to energy efficiency, it has high performance glazing system. The meticulous design by the architect is apparent as the placement of skylights is advantageously placed. The use of perforated metal panels on the terminal's curtain will filter the low western and eastern sun angels reducing the terminal's energy by 20 per cent.
Palram Industries' Sunglaze is one such example of an architectural system that offers smart design, elegant appearance, versatility, low maintenance and sustainable performance to various architectural challenges. It incorporates proprietary standing-seam profiling and glazing that enable wide spans and high loading capacity. It can be specified in various lengths to match different structures, including flat and curved designs.
Ali Nasir Durrany, Senior Manager (Projects), Palram Industries says, "Sunglaze has glass-like appearance but is less than half the weight of glass and has about 200 times higher impact strength making it a breakage free, safe solution to be used on roof of airport buildings."
The system comes with all accessories and installation does not require any type of gaskets – this together with the standing seam design makes the system 100 per cent leak-proof and ideal roofing, canopy, facade solution for architectural buildings like airports, malls, stadiums, and commercial buildings. The system is considered to be maintenance free and comes with a lifetime limited warranty of 15 years, Durrany adds.
Incorporation of façade glass and skylights that act as an extension to the glazed envelope provides further emphasis through reflective metal panelling supported on steel frames, facilitating the terminal to accomplish wide-open spaces with natural light in abundance.
Despite the need for fuelling the sector's growth, innovative products and solutions are re-defining roofing in terms of aesthetics, superior technology, durability and thermal efficiency. A big number of players are entering the market and doing constant research which provides glimmers of hope for the future of roofing.
Roofing, cladding and facade solution that is thermal efficient, light weight could help build airports that would in turn aid the ecosystem.
114