The future of solar in construction
The construction industry makes a significant contribution to India's economic development but also to its greenhouse gas emissions. Sayan Shom, Mott MacDonald's Technical Excellence lead for South Asia, explains how suppliers and contractors can help to reduce energy consumption and adopt solar-based solutions.
The Indian economy is poised for double-digit growth through the 2020s, which will have a profound impact on the lives and livelihoods of 1.4bn people. Historically GDP growth has been strongly correlated with carbon emissions, more so for low- and middle-income countries. This creates an ever-reducing window of opportunity for arresting climate change. It is therefore vital that the construction industry scans all its inputs and activities through the prism of sustainability and takes early action to reduce its carbon emissions.
Energy-intensive inputs
The construction industry accounts for 7% to 9% of gross value added to the Indian economy and is a significant contributor to economic development. Due to energy-intensive inputs —cement, steel, lime and bricks among others, the embodied carbon, or total GHG emissions associated with infrastructure and buildings prior to operations, is high. 
While the construction contractor has a role to play through responsible and sustainable procurement, direct action to mitigate the carbon intensity of the infrastructure or building lies elsewhere. The supplying industries are responsible for carrying out research and development to identify sustainable and commercially viable alternatives. The government also has an important role to play via regulations and support.
Operational buildings contribute nearly one-third to the country's total energy consumption. Here too the role of the contractor is limited. Energy-efficient and solar-ready buildings are designed by architects based on consumer demand. The move to renewables is being driven by government policies and implemented by power producers; this has gained significant traction in the past decade, with solar power well on course to achieve price parity with conventional grid power. 
On-site energy consumption
Incremental and transformational measures are being undertaken by the supplying and supplementary industries to decarbonise. However, there are avenues that construction contractors can explore to have a direct impact on their operational carbon footprint. It is noteworthy that 7% of India's industrial energy consumption stems from the construction industry.
Energy intensive activities in a construction site include excavation, demolition, transportation concreting, pumping and hoisting. Lighting, heating, ventilation and air conditioning (HVAC), fire and security systems also contribute moderately to the energy bill. 
Diesel has been the fuel of choice on construction sites because of its ubiquitous nature, relatively low costs and high energy density. However, the consensus on oil is clear: we need to move beyond it to thrive as a civilisation. Can solar photovoltaic (PV) replace diesel in construction sites?
Quite frankly, as of now, solar on its own cannot replace existing energy sources at construction sites. However solar-based solutions exist that can reduce the carbon footprint at sites, albeit in a limited way. 
On-site offices
Solar powered portacabins offer an easy-to-adopt solution at construction sites at affordable costs. Existing cabins may also be retrofitted with solar panels and batteries. 
Lighting
Solar high-mast lighting and solar street lamps may be adopted for ambient lighting.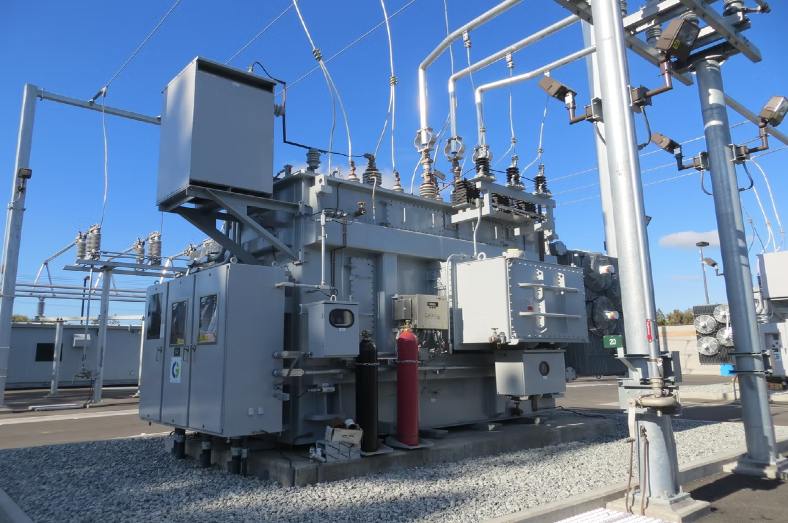 Solar generator sets 
Trailer-based solar generators offer convenient mobile solutions for moderate power requirements up to 25kW. Despite high upfront costs, operating costs are negligible, and payback is achieved in eight to ten years. These silent zero-emission devices are especially suitable for cities, such as Delhi, where construction activities have been temporarily banned in the past due to air pollution.
Solar pumps
Solar pumps have been successfully used for irrigation purposes in the agriculture sector. These may be repurposed for water pumping applications at construction sites.
On-site, off-grid mobile PV installations
Mobile PV installations of up to 600kW have been deployed at construction sites around the world. These plants may be hybridized with diesel, offer sustainable energy, and can be purposed as storage yards for raw materials. 
Solar from third parties
Contractors relying on grid power for their electricity requirement can opt for 100% renewable sources through the open access or RESCO model. This is where a third-party supplies power from its private solar farms to the construction site at tariffs comparable or even cheaper than prevailing grid tariffs. 
Construction equipment
Electrification of construction equipment is the final frontier. The most energy-intensive operations at a construction site are carried out by heavy machinery driven by internal combustion engines. A McKinsey Insights research report indicates that battery-electric vehicle technologies may already be economically viable for several heavy machinery and equipment types and applications relative to conventional powertrains. 
Major equipment manufacturers, such as Caterpillar, JCB, Volvo CE, Komatsu and Schwing Stetter have invested in battery-electric technologies. Electric versions of excavators, backhoes and dump trucks are already commercially available, while several others are in the prototyping stage. Adoption of battery-electric vehicles powered by renewable sources will lead to zero-carbon construction sites.
Long-term benefits
As well as reducing emissions, the total cost of ownership for many solar-based solutions is also favorable. The industry therefore needs to shed its myopic vision of short-term gains and strategically adopt these solutions before government regulation forces them to. As stakeholders increasingly demand lower emissions, construction contractors adopting decarbonisation measures will be able to differentiate themselves and gain competitive advantage in climate transition.
12