The luxurious allure of Nadora's Apartment symbolising purity and tranquility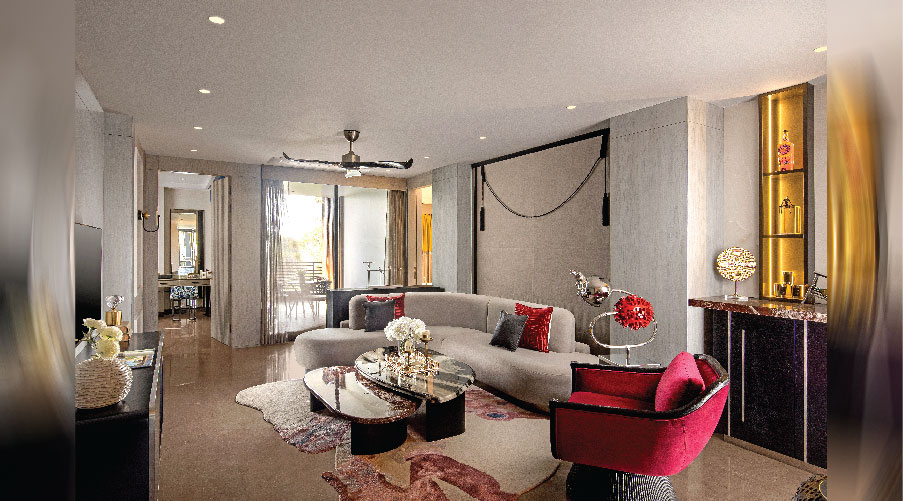 "In the fusion of architectural innovation and opulent design, Nadora: Chapter 2 – B 256 apartment redefines the art of living, where every space tells a story of luxury, comfort, and connection with nature."
The Pramod Group's Nadora project stands as a testament to redefining opulent living through architectural brilliance. The Nadora: Chapter 2 – B 256 apartment, a jewel within this project, encapsulates the essence of sophisticated lifestyle, seamlessly blending lavish interiors, unparalleled comfort, and indulgent amenities. Designed with meticulous attention to detail, this luxury city apartment is not just a residence but an embodiment of a refined way of life. From its adherence to Vaastu principles to its incorporation of innovative architectural elements, Nadora: Chapter 2 – B 256 sets a new standard in modern urban living.
One of the standout features of this architectural marvel is its harmonious connection with the natural environment. Landscaped balconies and courtyards act as conduits between the indoors and outdoors, allowing residents to immerse themselves in the beauty of nature. Four expansive shafts strategically integrated into the layout ensure an abundance of natural daylight and optimal ventilation throughout the 400-square-yard living space.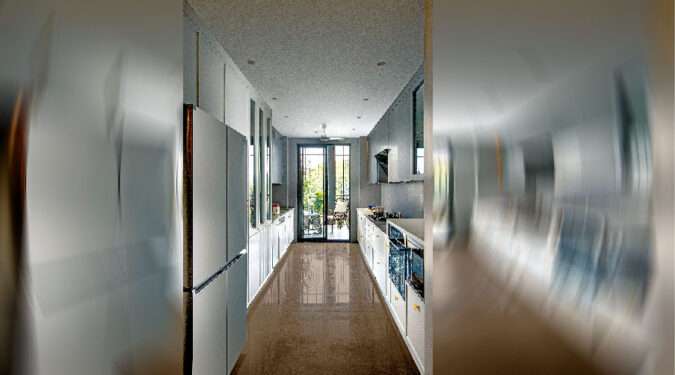 The apartment's layout is a symphony of fluid spaces that seamlessly transition from one area to another. This arrangement not only creates an impression of grandeur akin to a villa but also maintains privacy within distinct zones. The journey through the apartment unfolds as you move from the living room to the dining space and further to the family lounge. The four bedrooms effortlessly open into the dining and family lounge areas, contributing to the sense of openness and connectivity.
A neutral color palette forms the canvas for the sophisticated design elements that adorn the living spaces. Italian tiles and stone flooring create a seamless and elegant ambiance, providing the perfect backdrop for an array of art forms that grace the apartment. The living room, adorned with lavish sofas, stylish accent chairs, and artistic lighting fixtures, strikes a balance between comfort and visual intrigue. The inclusion of artworks, including a captivating piece by artist Devender Shukla, adds depth and character to the space.
The apartment's design extends even to the spiritual space, with a minimalistic mandir crafted from Corian, symbolizing purity and tranquility. Each bedroom is a testament to personalized luxury, catering to the unique sensibilities of its occupants. From the earthy tones and backlit headboard in the master bedroom to the opulent gold-accented headboard in another, every room tells a distinctive story.
The bathrooms embody a minimalistic yet rich design approach, creating serene havens for relaxation. Natural stones, wooden flooring, and exotic marbles with intricate veining contribute to an atmosphere of luxury and tranquility.
For more info visit : https://www.pramodgroup.in/
21