We strive for endurance, durability, quality, and aesthetic appeal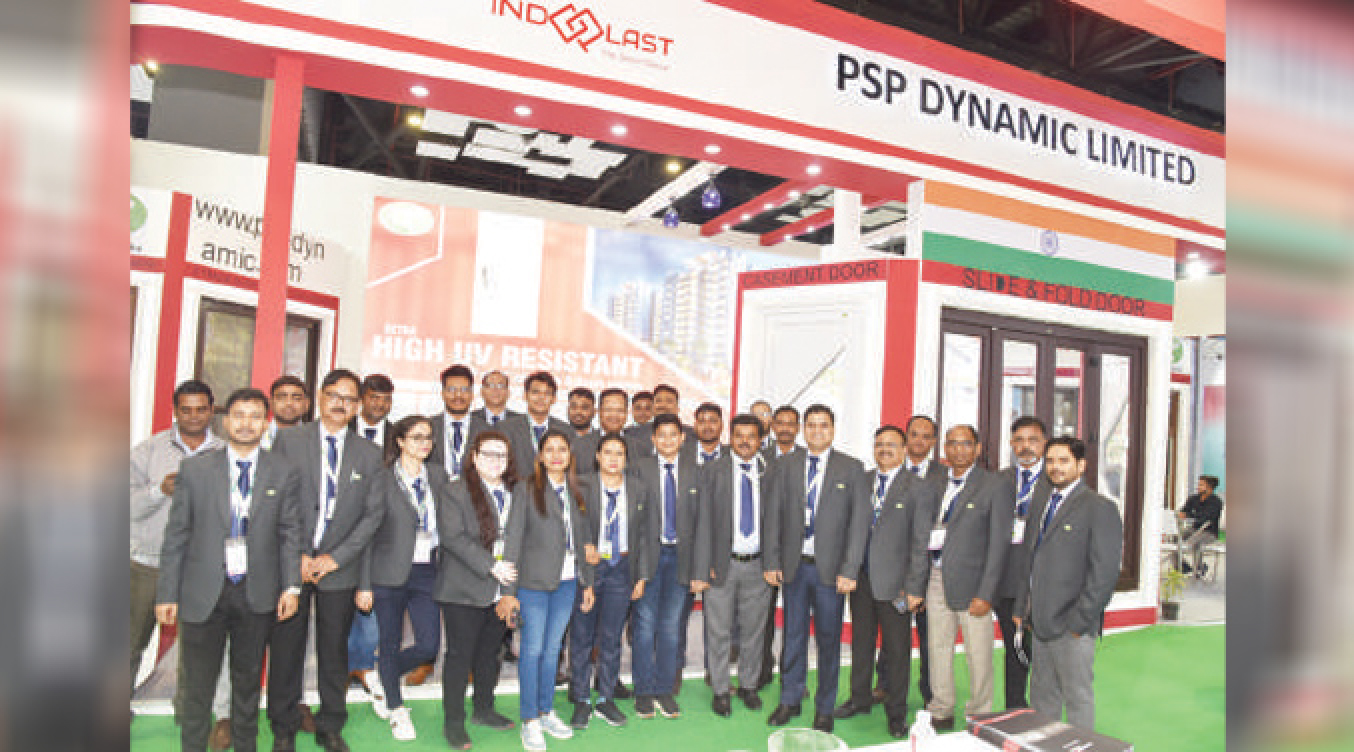 "PSP ensures every stage of the manufacturing process is flawless to offer the best quality and long-lasting products." Rajesh Verma, GM – Sales & Marketing
 The uPVC industry is evolving widely in developing various types of profiles with unique designs for aesthetics." Harsh Puri, DGM, Sales and Marketing
 "Our R&D team consistently works on different design models to offer 100 percent recyclable products." Ashwani Srivastava, GM-Sales & Marketing
What key strengths and core values have made PSP one of the premium brands for doors and windows?
PSP's excellence lies in its products' superior quality, compatibility, and attractive design. Our core values prioritise customer satisfaction, and we are dedicated to finding solutions that align with their budget and requirements.
What are some essential factors to consider when choosing doors and windows?
When selecting uPVC doors and windows for their requirements, we advise customers to consider several crucial aspects. Firstly, it is advisable to choose a stable company with a presence in major cities of the country to ensure efficient and effective after-sales support. 
Additionally, customers should assess whether the company offers a wide range of products to cater to their varied needs. Finally, the quality and aesthetic appeal of the product should be carefully considered to ensure durability and longevity.
How would you assess the transition in design aesthetics for the door and window industry?
The uPVC industry has undergone a significant transformation recently, with a strong emphasis on design aesthetics for doors and windows. In addition to developing various types of profiles, companies have also introduced new and unique designs for uPVC windows. Arch windows are increasingly popular, offering a rich and ancient look for villas and penthouses. The focus is now on designing products that offer comfort and durability while incorporating unique and attractive aesthetic features.
Which contemporary and energy-efficient designs and materials do you use for doors and windows?
At PSP, our R&D team is committed to developing eco-friendly and energy-efficient design models for our products. Our PSP profiles are designed to be 100% recyclable, reflecting our focus on sustainability. Moreover, our profiles boast exceptional UV resistance, enabling us to offer our customers energy-efficient windows. We recommend using tinted or reflective glasses, which can further enhance the energy efficiency of our windows. Additionally, we suggest using DGU and laminated glasses to minimise the impact of weather conditions on homes.
How is your organisation evolving in terms of sustainable doors and windows?
Durability is a key factor that stems from the quality of our products. At PSP, we believe that good-quality profiles are not the only aspect that determines durability; instead, it is also essential to ensure the proper fabrication of windows, the use of the best hardware, the appropriate placement of reinforcement, and the best design that offers user comfort. A good installation process at the customer's site is critical for long-lasting and sustainable windows. We take pride in ensuring that every step of the manufacturing process is perfect and is double-checked by our inspection team to guarantee our products' best quality and sustainable durability.
for more info visit : https://pspdynamic.com/new/
21