Rev up your bath spaces with…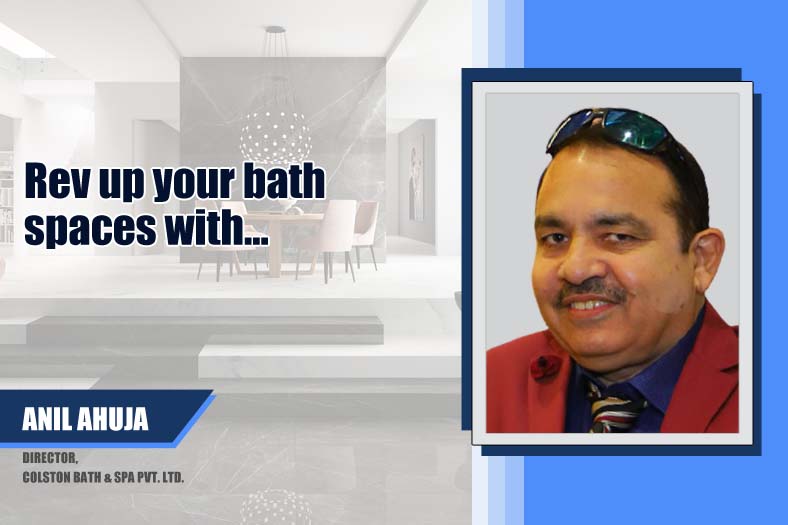 After two tough years, we have ushered in 2022, its time to look at the trends which will define well-designed bath spaces this year.
Bathrooms in our functionalist, modern homes have been conventionally designed as bare and utilitarian. The character which defines conventional bathrooms is white walls, neutral tiles and subdued fittings, where nothing particularly stands out in terms of engaging the eyes. But as we enter into the third year of the pandemic and reflect more on the state of our interiors, designs are seeing a transformative shift towards being more aesthetically pleasing. Appropriate lighting, decor and colours have an incredible impact on how we perceive bathrooms, making them personal havens of relaxation rather than just spaces of utility. Here are our top picks to help you add a sense of personality and vibrancy to your bathroom.
Curvaceous Mirrors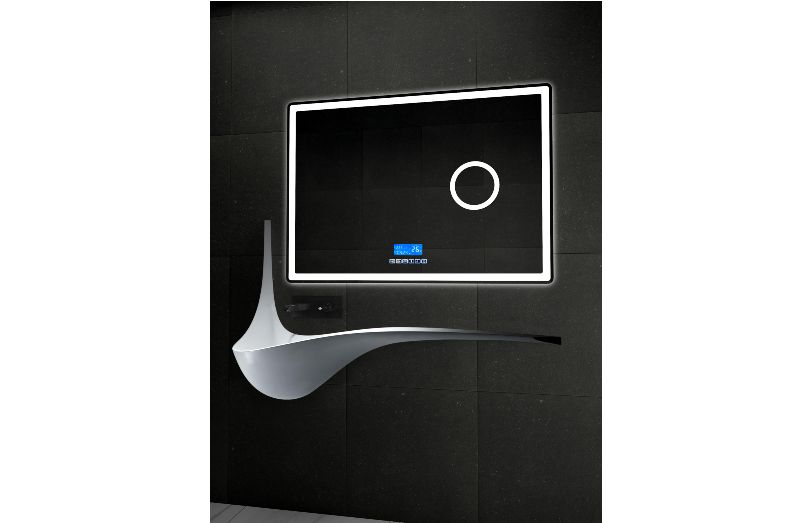 Mirrors are an integral part of any bathroom. Due to their significance in this space, uniquely styled mirrors can add a lot of character to the room. Due to their small size, bathrooms appear to have a lot of rigid lines, those of the walls, cabinets and other functional elements. Here, circular, arched or curvaceous mirrors can add a sense of softness and spontaneity. Mirrors also come in unusual and irregular shapes breaking away from the conventional squares and imparting an eccentric vibe. Often, these mirrors are designed to be backlit, emphasising their remarkable quality.
Fluted Tiles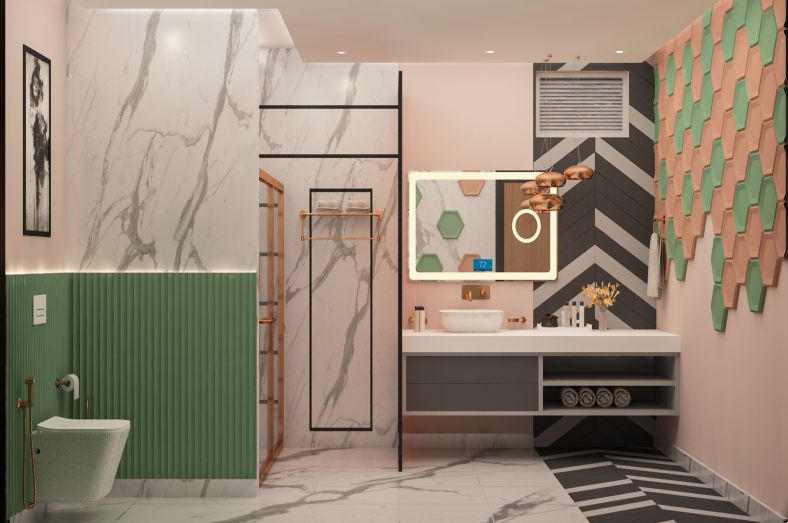 Fluted tiles are characterised by surface undulations creating a distinctive pattern of ridges. They are perfect for interior walls, especially for smaller bathrooms, characterised by oblong, rectangular reliefs. When used in pastel tones of blue or peach, these tiles create an exceptionally striking aesthetic. Beige or light green tiles, when designed alongside wood, create a relaxing setting inspired by natural colours and textures. These tiles are an interesting stylistic feature that add depth to a surface without being too overpowering. 
Black Fittings and Accessories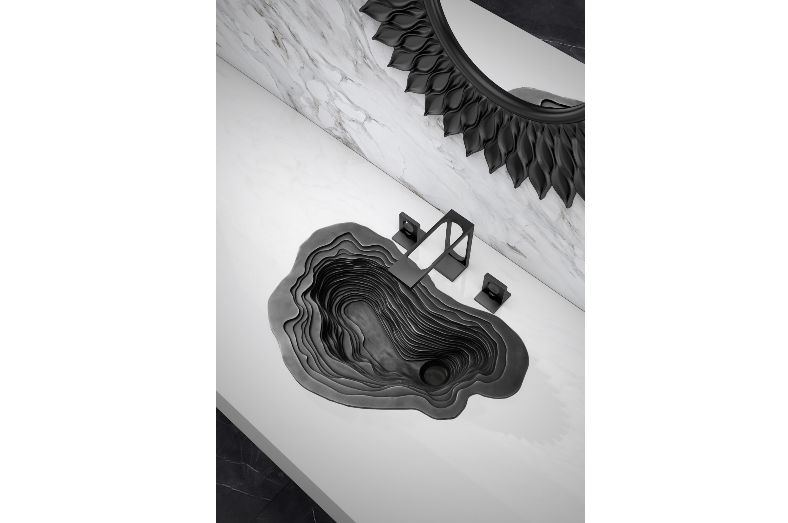 One of the chicest and most contemporary trends in bath fittings is matte black finishes. These are used in fittings like faucets, showers, sanitary ware or in accessories like hooks, bars, glass door edges or crittall shower screens. Black accessories look edgy and add a cool modern aesthetic to the simplest of bathrooms. They look especially striking when used with a white colour palette but can also be styled with darker tones of grey and black to create an elegant monochrome look. An interesting advantage of black fittings is that fingerprints don't show up on them easily. Easy to clean and maintain, they are unconventional and trendy, sure to add a touch of distinctive character to your bath space. 
SPA Aesthetics
Incorporating spa aesthetics in the bathroom is a concept that has rapidly taken shape in the past few years. These comprise actively using decor elements and design styles to evoke a sense of serenity. Using pastel shades and neutral colour palettes with elegant lighting is one of the most common ways to create calming vibes in an environment. Small interventions like aromatherapy and planters can also generate a spa-like ambience. One can also invest in bath fittings that have in-built chromotherapy lights in them. These can be showerheads or bathtubs, which use advanced technology to incorporate pacifying hues or colours. These fittings add a sense of dynamism to space and play a vital role in impacting one's mood positively. 
For more information, contact : Anil Ahuja, Director, Colston Bath & Spa Pvt. Ltd.
15